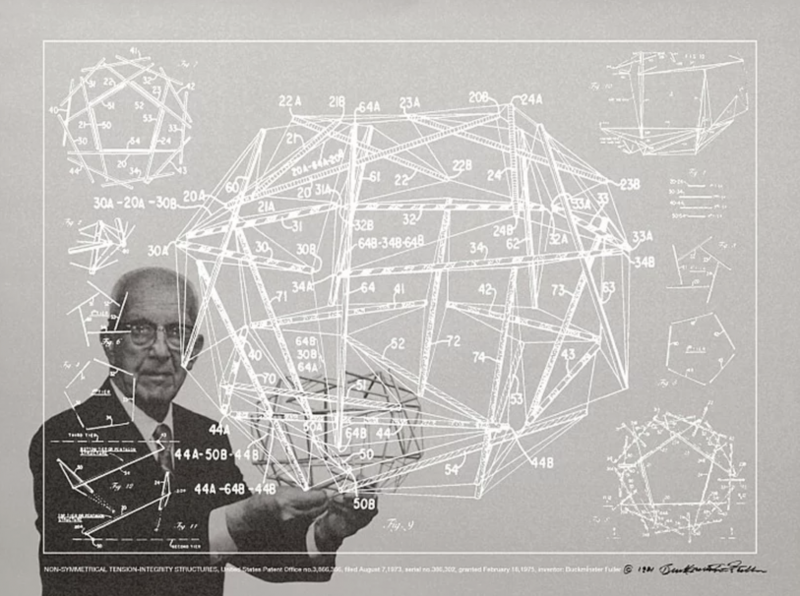 In addition to his formidable body of work in architecture, design, and theory of the kind the world had never known before, Buckminster Fuller also knew how to promote himself. Sometimes this meant appearing on late-night new-age talk shows, but at its core it meant coming up with ideas that would immediately "read" as revolutionary to anyone who saw them in action. But how to put them before the eyes of someone who hasn't had the chance to see a geodesic dome, a Dymaxion House and Car, or even a Geodome 4 tent in real life?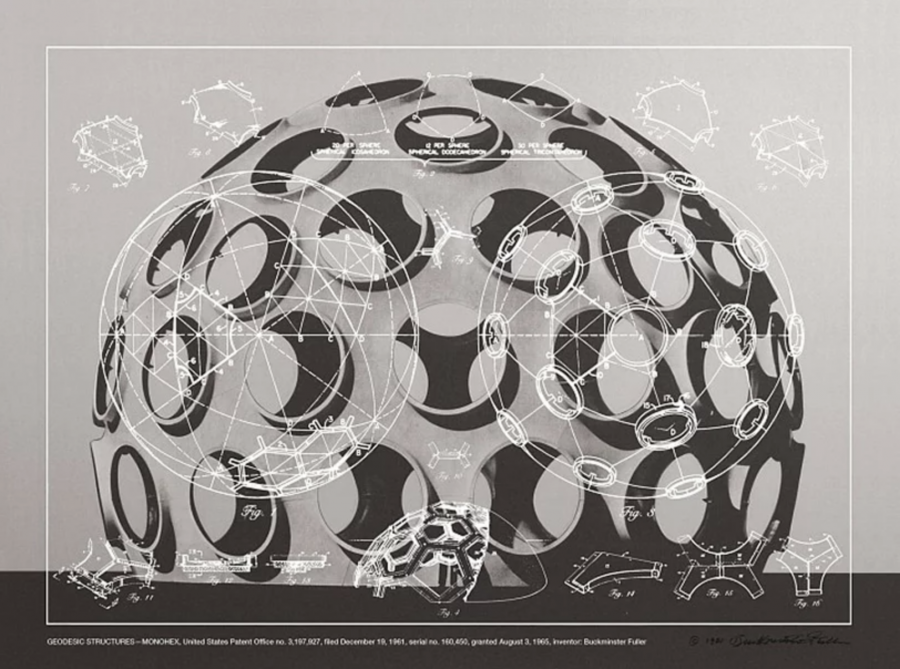 The ascent of graphic design in the 20th century, a century Fuller saw begin and lived through most of, provided one promising answer: posters. The ones you see here show off "Fuller's most famous inventions, with line drawings from his patents superimposed over a photograph of the thing itself," writes Fast Company's Katharine Schwab.
"While they look like something Fuller aficionados might have created after the man's death to celebrate his work, Fuller actually created them in partnership with the gallerist Carl Solway near the end of his career."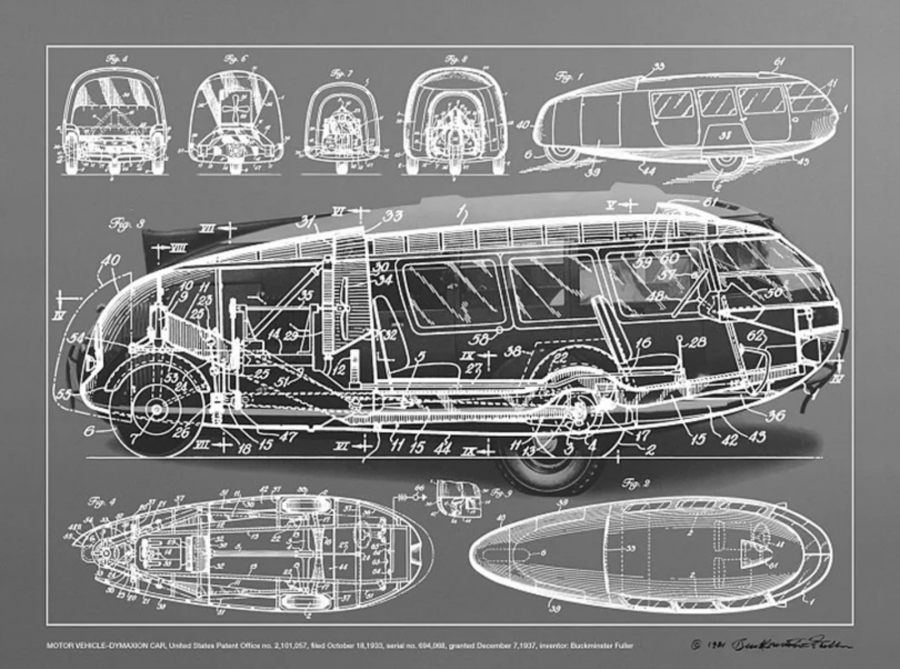 These posters, "striking with their two-layer design, are Fuller's visual homage to his own genius — and an attempt to bring what he believed were world-changing utopian concepts to the masses." They're also now on display at the Edward Cella Art + Architecture in Los Angeles, whose exhibition "R. Buckminster Fuller: Inventions and Models" runs until November 2nd. "Fuller's objects and prints function not only as models of the mathematical and geometric properties underlying their construction but also as elegant works of art," says the gallery's site. "As such, the works represent the hybridity of Fuller's practice, and his legacy across the fields of art, design, science, and engineering."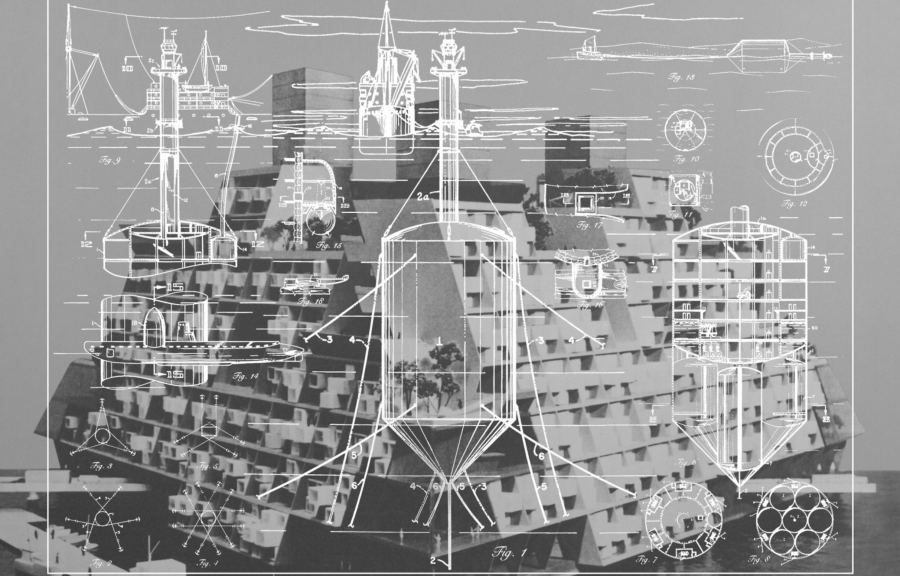 You can see more of Fuller's posters, which depict and visually explain the structures of such inventions as the geodesic dome and Dymaxion Car, of course, but also lesser-known creations like a "Fly's Eye" dome covered in bubble windows (individually swappable for solar panels), a submersible for offshore drilling, and a rowboat with a body reduced to two thin "needles," at Designboom. Edward Cella Art + Architecture has also made the posters available for purchase at $7,000 apiece. That price might seem in contradiction with Fuller's utopian ideals about universal accessibility through sheer low cost, but then, who could look at these and call them anything but works of art?
via Curbed
Related content:
A Three-Minute Introduction to Buckminster Fuller, One of the 20th Century's Most Productive Design Visionaries
Buckminster Fuller's Map of the World: The Innovation that Revolutionized Map Design (1943)
The Life & Times of Buckminster Fuller's Geodesic Dome: A Documentary
Buckminster Fuller Creates an Animated Visualization of Human Population Growth from 1000 B.C.E. to 1965
Buckminster Fuller's Collaboration with The North Face Culminates with a New Geodesic Dome Tent, the Geodome 4
Based in Seoul, Colin Marshall writes and broadcasts on cities, language, and culture. His projects include the book The Stateless City: a Walk through 21st-Century Los Angeles and the video series The City in Cinema. Follow him on Twitter at @colinmarshall or on Facebook.