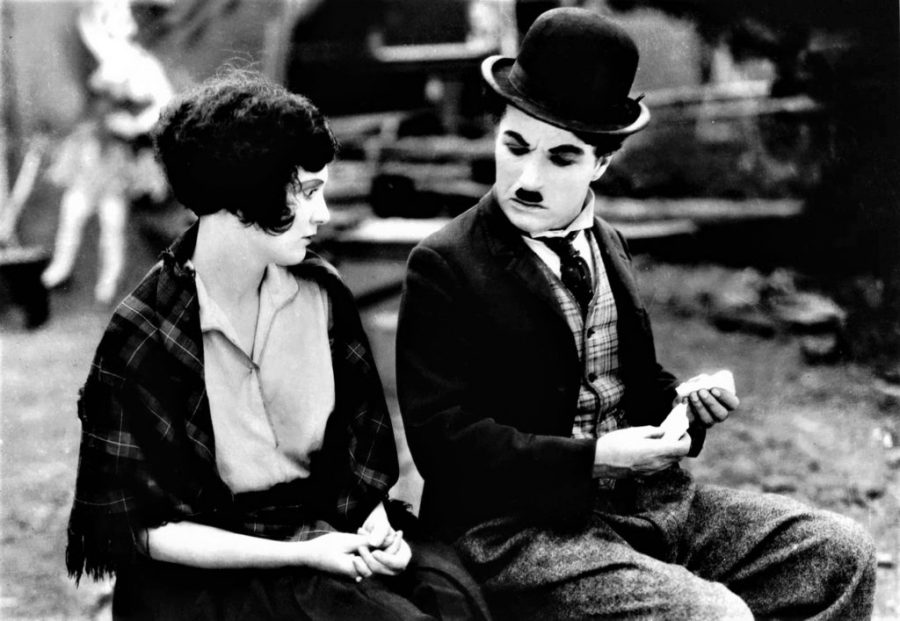 Charlie Chaplin knew his movies were popular, but could he have imagined that we'd still be watching them now, as the 130th anniversary of his birth approaches? And even if he could, he surely wouldn't have guessed that even the materials of his long working life would draw great fascination in the 21st century — much less that they would be made instantaneously available to the entire world on a site like the Charlie Chaplin Archive. A project of the Fondazione Cineteca di Bologna, which has previously worked to restore and preserve Chaplin's filmography itself, it constitutes the digitization of Chaplin's "very own and painstakingly preserved professional and personal archives, from his early career on the English stage to his final days in Switzerland."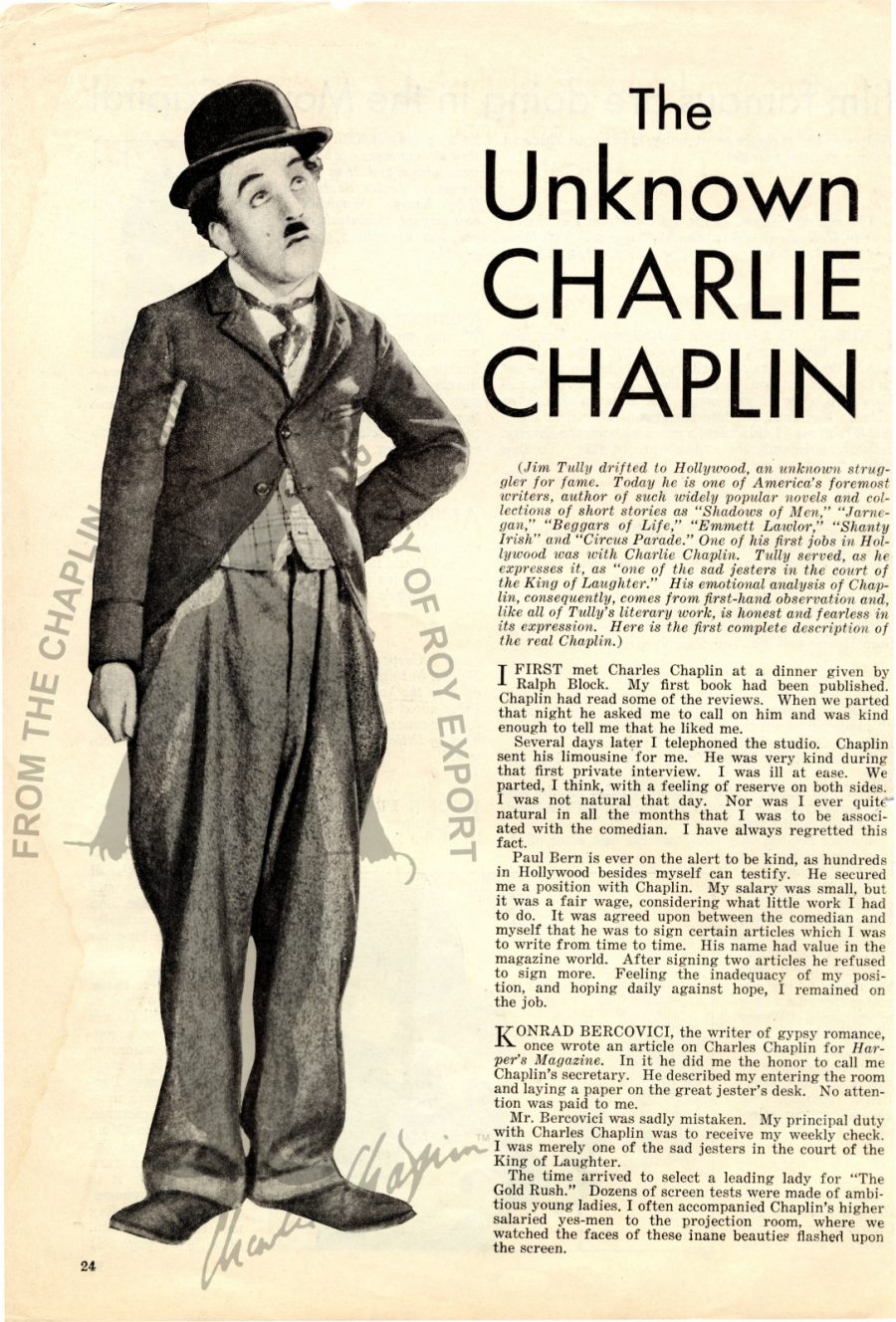 This online archive includes everything from "the first handwritten notes of a story line to the shooting of the film itself, stage by stage documentary evidence of the development of a film, or a project that never even became a film," as well as materials not directly related to the movies: "poems, lyrics, drawings, programmes, contracts, letters, magazines, travel souvenirs, comic books, cartoon strips, praise and criticism."
The vast majority of these items have never before been made publicly available, and all of them enrich our picture of the maker of classic comedies like Modern Times, City Lights, and The Great Dictator as well as the highly eventful periods of history through which he lived.`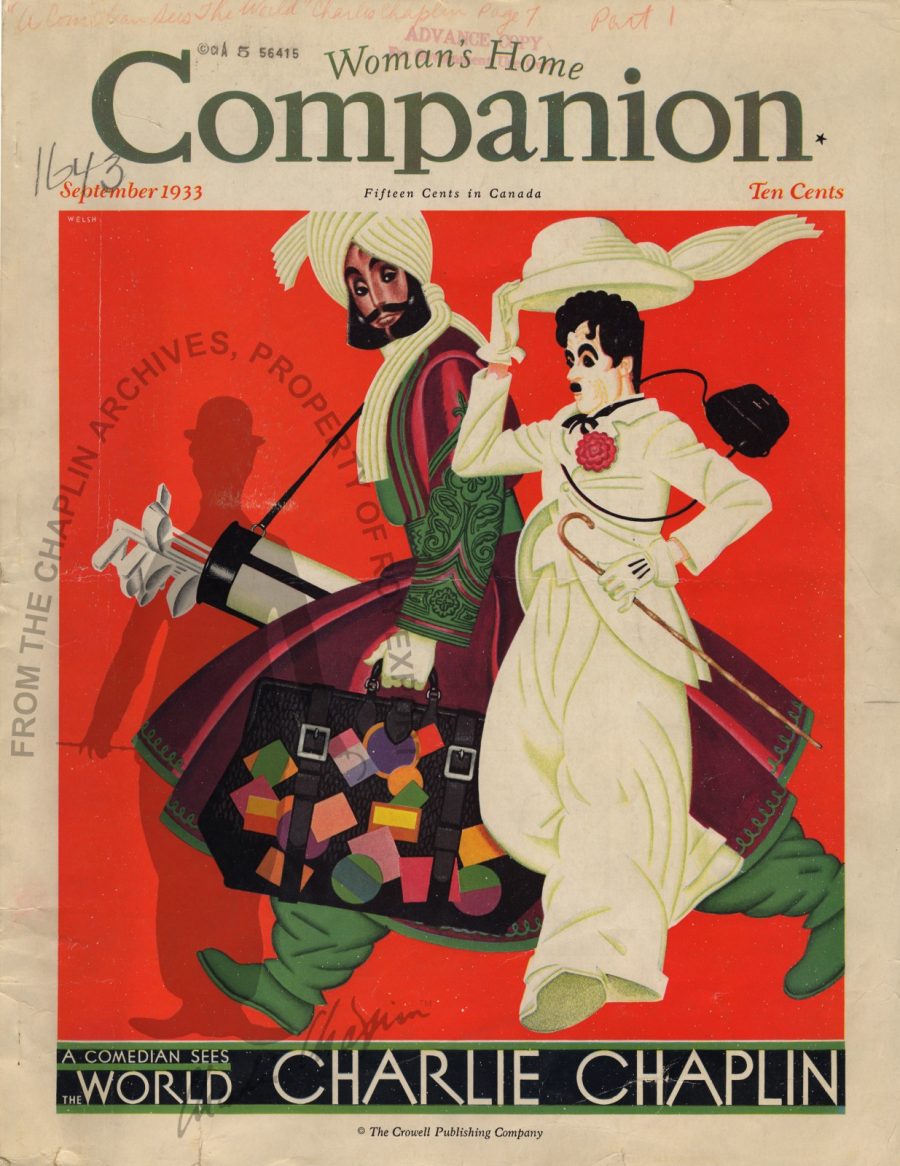 You can explore the Charlie Chaplin Archive by plunging straight into its collection of more than 4,000 images and nearly 25,000 documents, or you can enter through its curated topic sections: one on Chaplin's early career offers a glimpse into the humble launch of a cultural phenomenon that would go on to transcend cultures and eras; another on music shows Chaplin, who grew up in a musical family with musical ambitions of his own, conducting orchestras; and a section on travel presents clippings and photos related to his journeys to places like Bali and Japan, from which he returned on the same boat as Jean Cocteau. "Cocteau could not speak a word of English," Chaplin wrote in his autobiography of the voyage home. "Neither could I speak French, but his secretary spoke a little English, though not too well, and he acted as interpreter for us."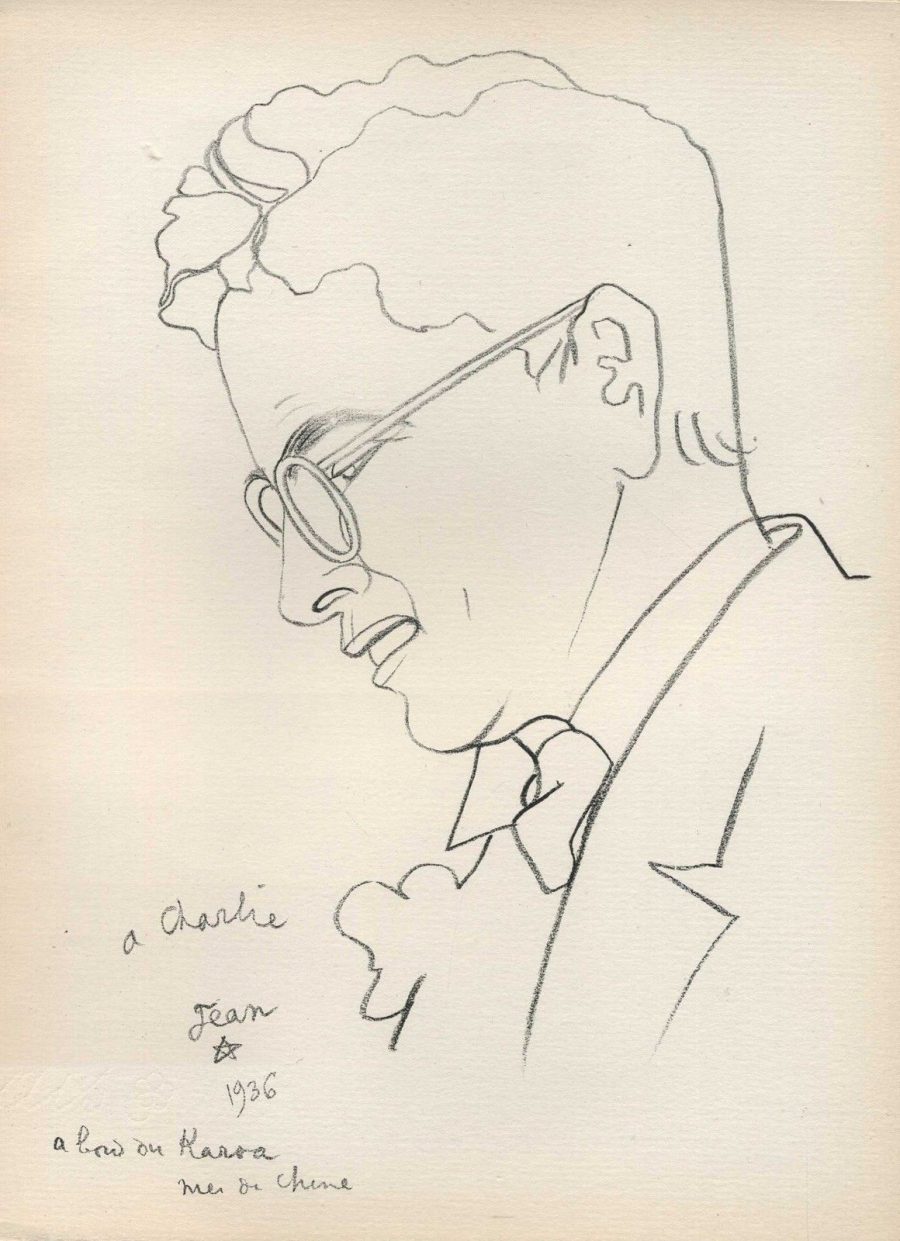 "That night we sat up into the small hours, discussing our theories of life and art," Chaplin continues, quoting Cocteau's secretary thus: "Mr Cocteau… he say… you are a poet… of zer sunshine… and he is a poet of zer night." These words, in turn, appear quoted (alongside the sketch of Chaplin by Cocteau above) on the Charlie Chaplin Archive's "Chaplin and Jean Cocteau" page, one of its continuously updated stories. Others collect material related to Chaplin's luxury-item purchases, Chaplin as director, and Chaplin's final speech delivered as the title character of The Great Dictator, which a recent announcement about the archive calls "one of the most licensed elements of Chaplin's work in the 21st century" — a time whose surreality Cocteau might well recognize, and whose absurdity Chaplin certainly would.
Related Content:
65 Free Charlie Chaplin Films Online
Charlie Chaplin Gets Strapped into a Dystopian "Rube Goldberg Machine," a Frightful Commentary on Modern Capitalism
Charlie Chaplin Does Cocaine and Saves the Day in Modern Times (1936)
Charlie Chaplin Films a Scene Inside a Lion's Cage in 200 Takes
Watch Charlie Chaplin Demand 342 Takes of One Scene from City Lights
Captivating GIFs Reveal the Magical Special Effects in Classic Silent Films
Based in Seoul, Colin Marshall writes and broadcasts on cities, language, and culture. His projects include the book The Stateless City: a Walk through 21st-Century Los Angeles and the video series The City in Cinema. Follow him on Twitter at @colinmarshall or on Facebook.