In the photo on the cover of soon-to-be-released Coltrane album Blue World, the legendary saxophonist and composer is shown in profile, gazing into the middle distance, resolute, vigilant, and searching—a ship's captain sighting a new shore. Recorded at Rudy Van Gelder's study in New Jersey in 1964, the collection of songs sees Coltrane guiding classic quartet of McCoy Tyner, Jimmy Garrison, and Elvin Jones between 1964's "epic album" Crescent and their 1965 masterpiece, A Love Supreme.
Like the "lost album," Both Directions at Once—made in 1963 and released just last year—the newly-discovered Blue World showcases some excellent alternate takes of famous Coltrane compositions, as well as new (to most listeners) original material in the form of the title track, which you can hear in the video above. The album was recorded as a soundtrack to the film Le chat dans le sac by Quebecoise director Gilles Groulx, and the session's "date had gone unnoticed" for decades "in session recordings logs" reports Nate Chinen at NPR. "The music has occupied a blind spot for Trane-ologists, archivists and historians.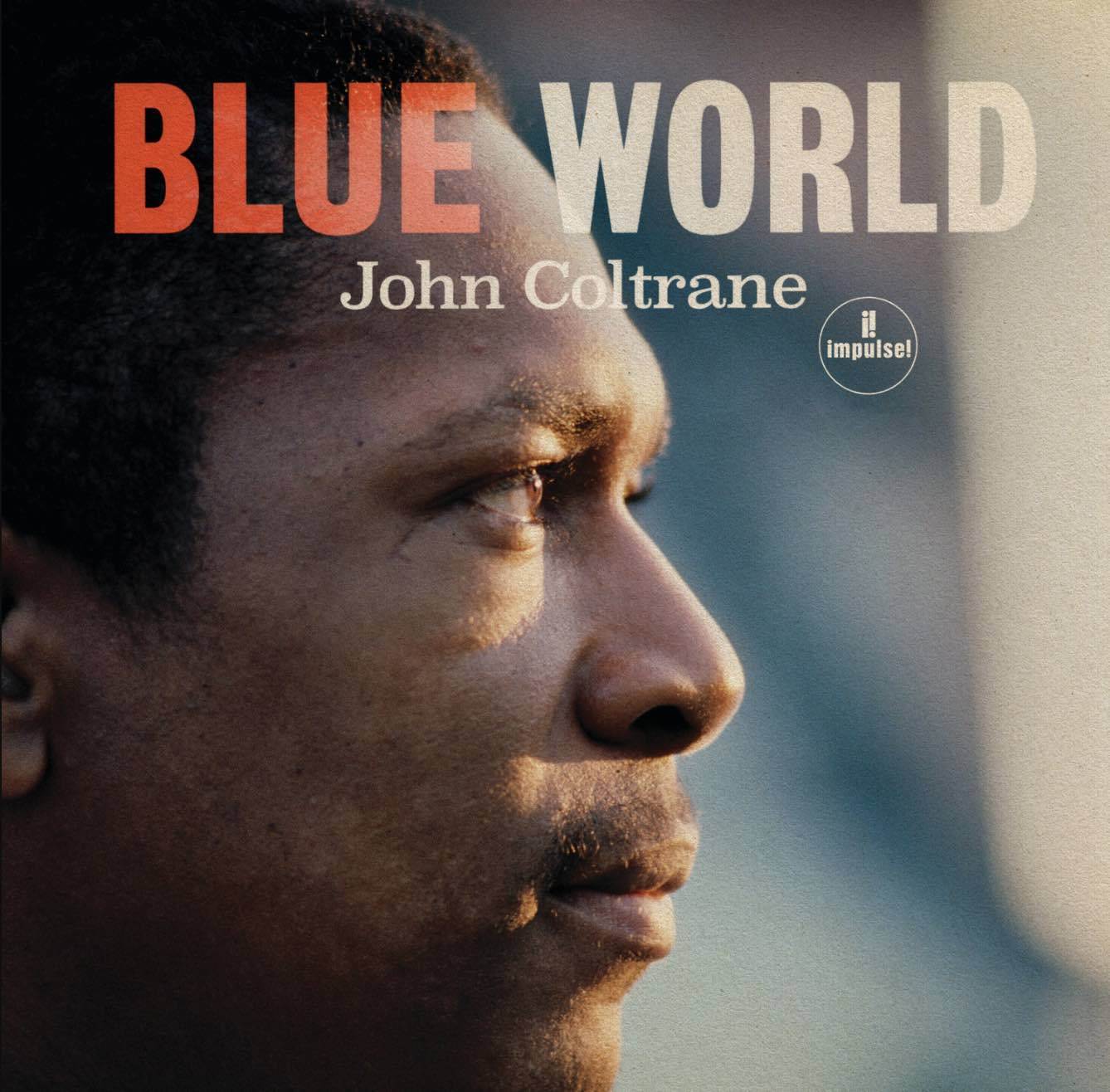 The full album, to be released on September 27th, features two alternate takes of Giant Steps' "Naima," three takes of "Village Blues" and alternate recordings of "Like Sonny" and "Traneing In." Blue World "offers a special opportunity," notes Ashley Kahn in the album's liner notes, "to compare these versions with previous perspectives, revealing both Coltrane's personal progress and the interactive consistency and sonic details the Classic Quartet had firmly established as their collective signature."
Fans of Groulx's film will have heard 10 minutes of Blue World in the film, which is all the director ended up using of the 37-minute session, though the movie's first viewers may not have known exactly what they were hearing in the title track, whose "methodical yet unscripted push into different tonal centers," writes Chinen, expresses "a form of incantatory fervor" as a prelude to A Love Supreme. This posthumous release presages Coltrane's modal forms moving into what is arguably the greatest, and most personal, work of his career.
The album also joins the distinguished company of jazz soundtracks for French New Wave films, like the Miles Davis-scored Elevator to the Gallows, directed by Louis Malle. Inspired by Godard and his jazz-loving contemporaries, Groulx's very New Wave style can be seen in the excerpts from Le Chat dans le sac in the video at the top (and in the full film here). Coltrane's restless energy continues to surprise and inspire over fifty years after his death, showing, perhaps, that there really "is never any end," as he told Nat Hentoff around the time of Blue World's recording. "There are always new sounds to imagine; new feelings to get at" in his timeless sound.
Look for Blue World from Impulse! records on September 27th. See a full tracklist, courtesy of Spin, below.
01 Naima (Take 1)
02 Village Blues (Take 2)
03 Blue World
04 Village Blues (Take 1)
05 Village Blues (Take 3)
06 Like Sonny
07 Traneing In
08 Naima (Take 2)
Related Content:
Stream Online the Complete "Lost" John Coltrane Album, Both Directions at Once
Jazz Deconstructed: What Makes John Coltrane's "Giant Steps" So Groundbreaking and Radical?
Watch Miles Davis Improvise Music for Elevator to the Gallows, Louis Malle's New Wave Thriller (1958)
Josh Jones is a writer and musician based in Durham, NC. Follow him at @jdmagness