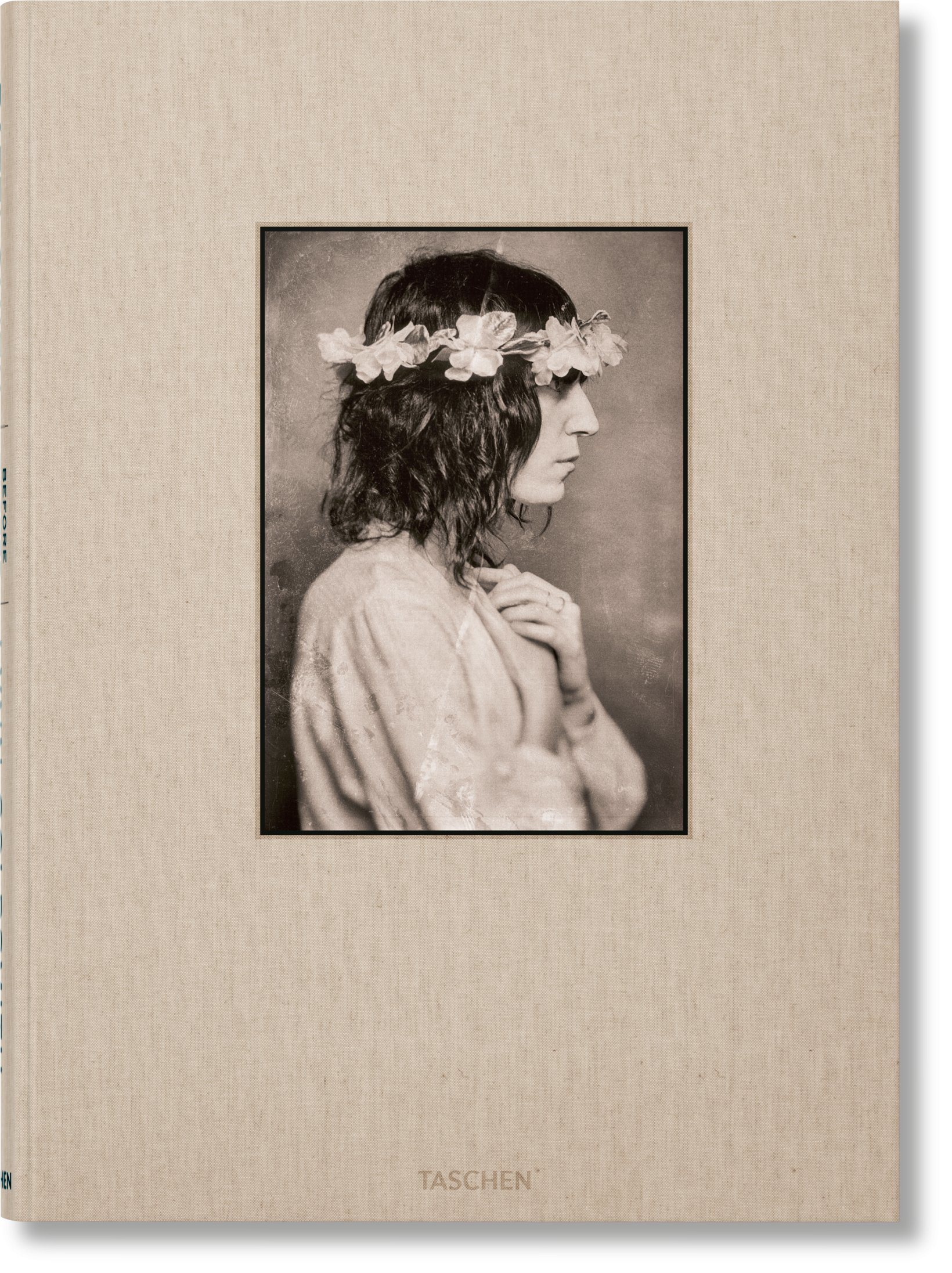 Patti Smith is always surprising her fans with new work and new opportunities to admire her commitment to art and activism. If she isn't publishing another memoir, or leading 250 people in a protest song, she's showing her photographs, which she's taken since the 60s, with Polaroid cameras and a German Minox 35EL. "I am not a photographer," she says, "yet taking pictures has given me a sense of unity and personal satisfaction. They are relics of my life. Souvenirs of my wandering." She surprised her fans once again by putting her treasury of pictures on Instagram.
But as comfortable as Smith has been behind the camera, she has been even more relaxed in front of it: "widely regarded as a style icon," writes Stephanie Eckardt at W magazine, "she's been a magnet for photographers almost immediately" after she arrived in New York "to hang around CBGB's and pose for Robert Mapplethorpe."
She appeared in plenty of photos with Mapplethorpe when the two were just kids. Photographer Frank Stefanko captured her bohemian lounging in the 60s and 70s in stark black and white. (When he first encountered her in South Jersey, he says, she looked like "the bad guy walking into a saloon in an old Western movie.")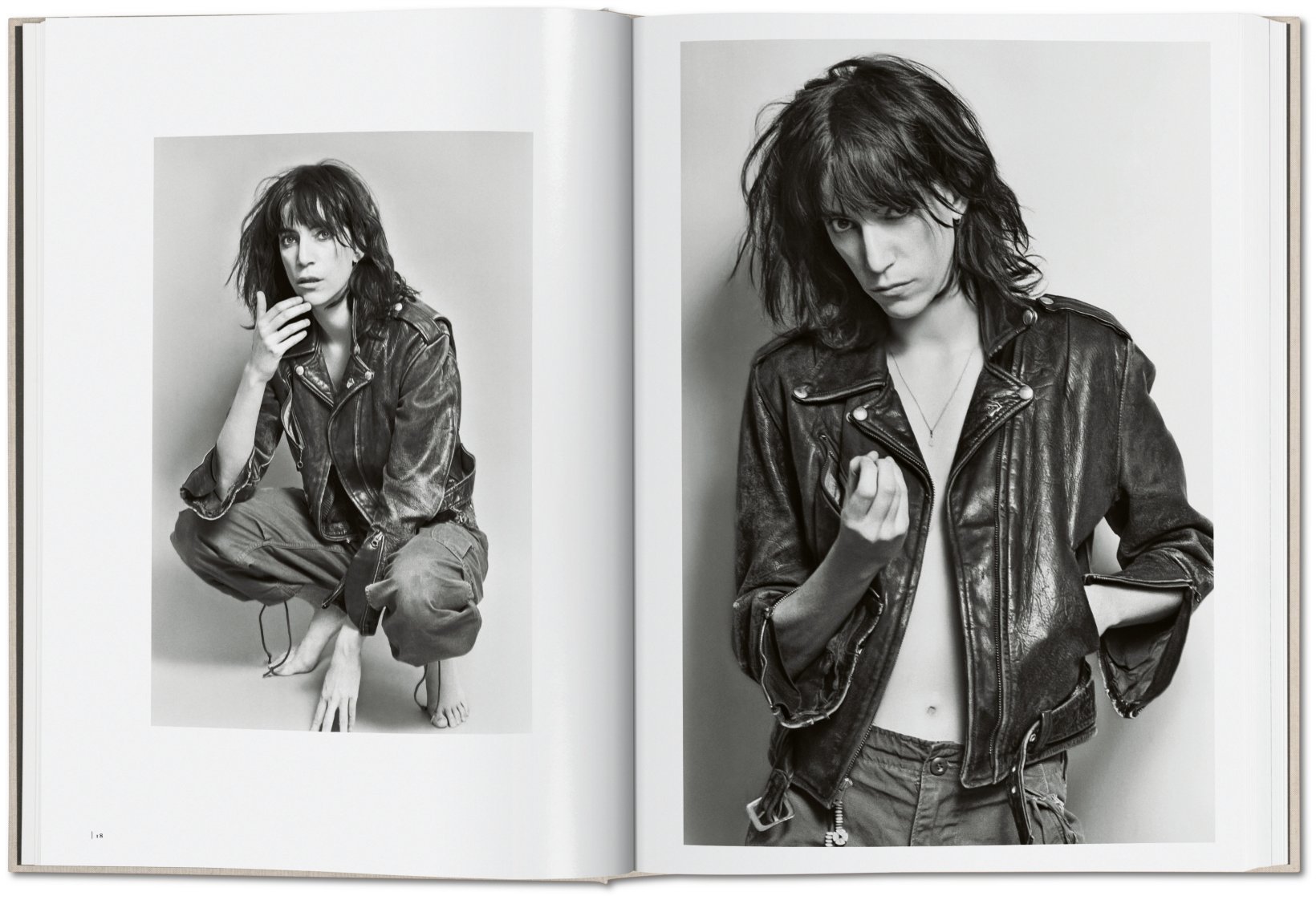 "There are many photographers who have photographed Patti who are wonderful artists," writes Lynn Goldsmith, whose own striking photographic record of Smith's career is now being published in a new book by Taschen titled Before Easter After. Unlike Goldsmith, however, "they did not do documentary as well as concert as well as studio work with her. So that enabled Patti and I to have a narrative in the book that we could share with people of what was going on at that time."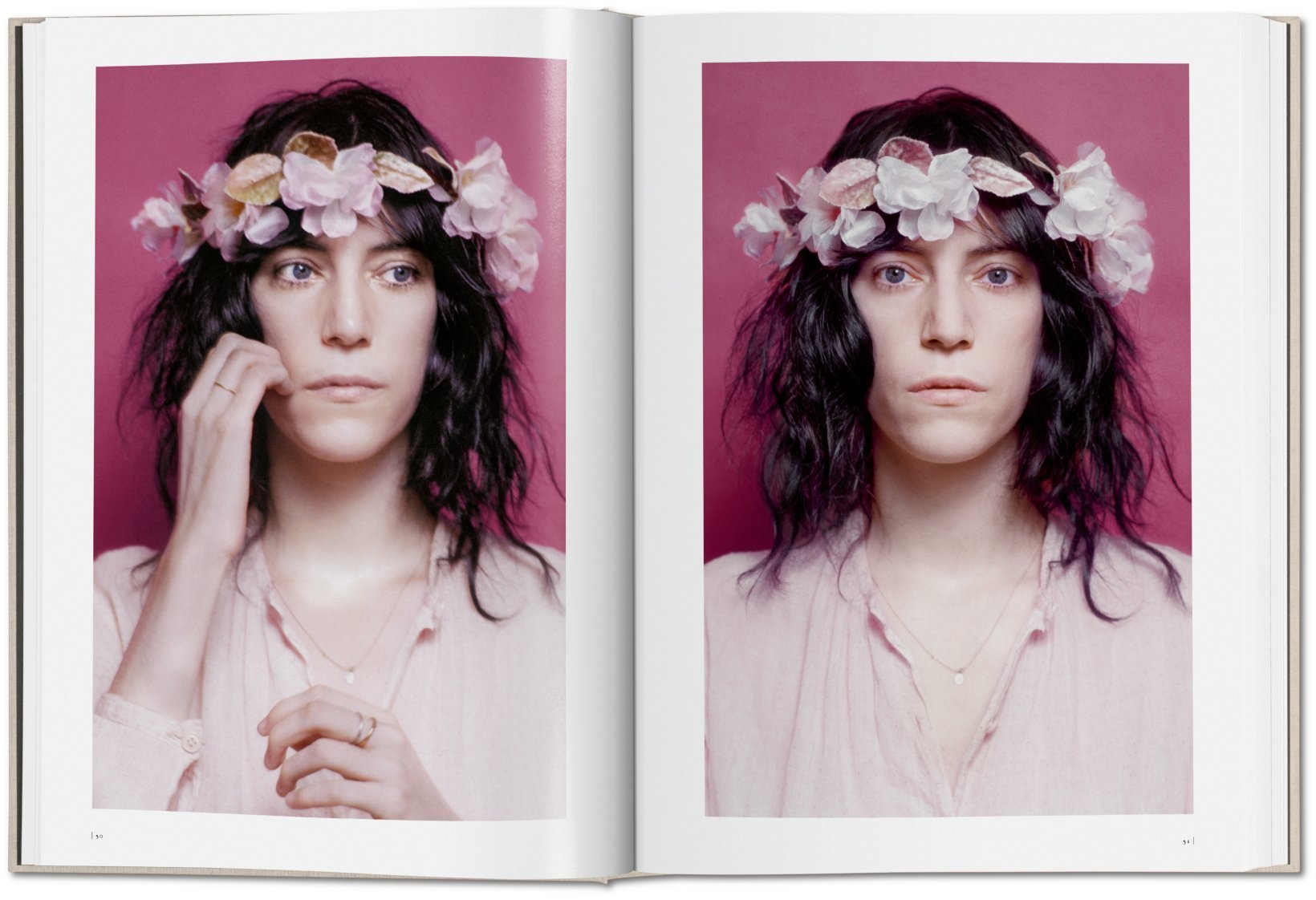 Smith describes what was going on with her usual casual lyricism:
We traipsed the path of rock 'n' roll, savouring its swagger, yet dodging the pitfalls. [Lynn] witnessed formative nights at CBGBs, gaining ground across America, my accident in a Tampa arena, and the struggle to rise again.
She refers to her fall offstage in 1977 while the band toured their album Radio Ethiopia. She broke her neck and spent the year recovering. Goldsmith captured the tragic event: "I saw her nearing the edge of the stage, but I thought she knew what she was doing because she always did this turning dervish on that song, where she spun and spun and spun."  The following year, the band released Easter, their third and "most widely known and distributed" album, notes AnOther, and Goldsmith nervously shot Smith onstage at CBGBs in a neck brace.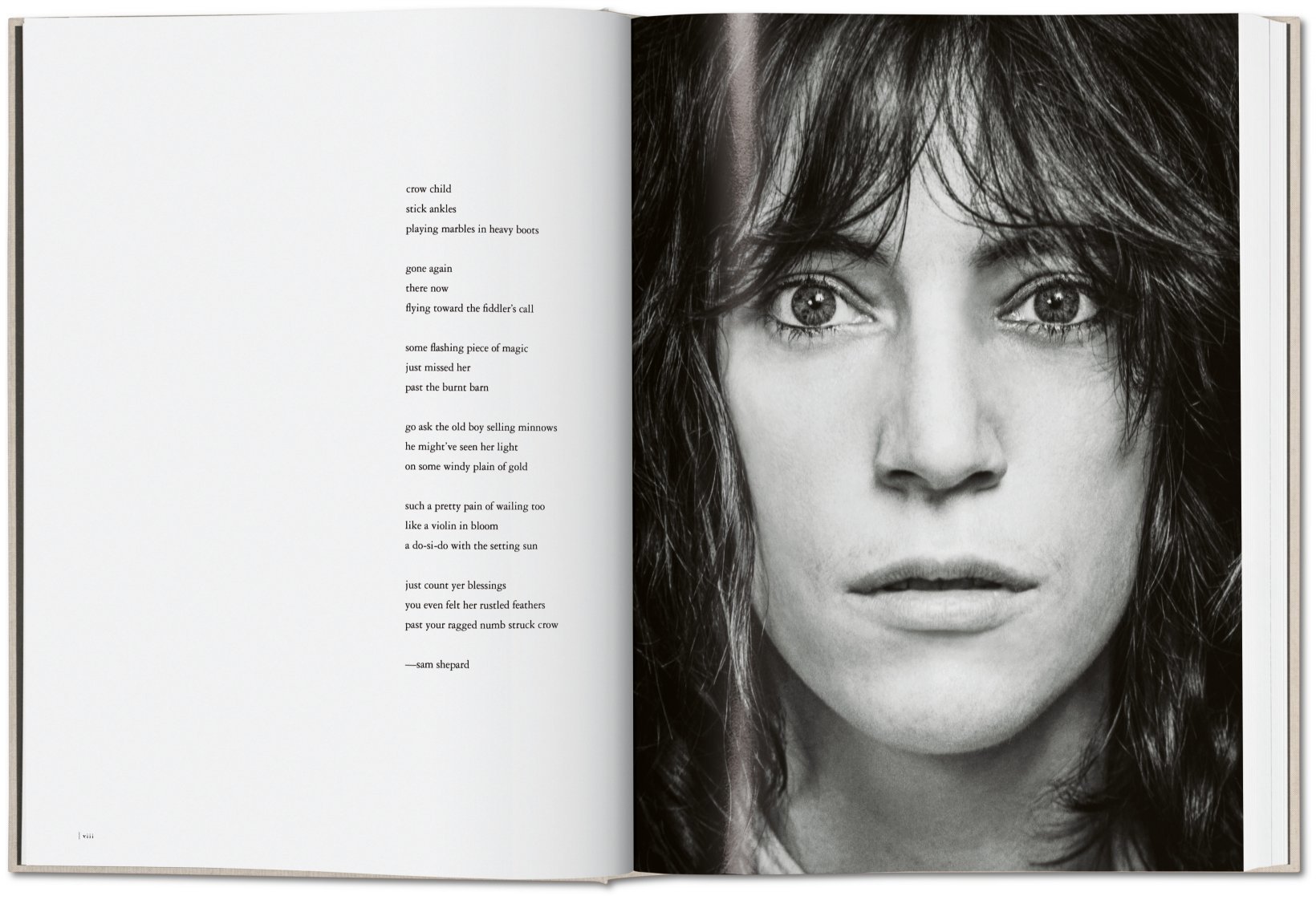 The photographer surprised Smith by asking her longtime friend Sam Shepard to write a poem for the book inspired by the 1977 photo above. And at the book's October 8th launch party, which included Henry Rollins, Rosanna Arquette, Moon Zappa, and John Densmore, Smith surprised her 150 guests by playing a set of songs "inspired by Goldsmith's previous unseen photographs of the transformative period documented in the book," writes Taschen. "She ended her set with her best-known hit 'Because the Night' from the album Easter… joined in song by every person in the room."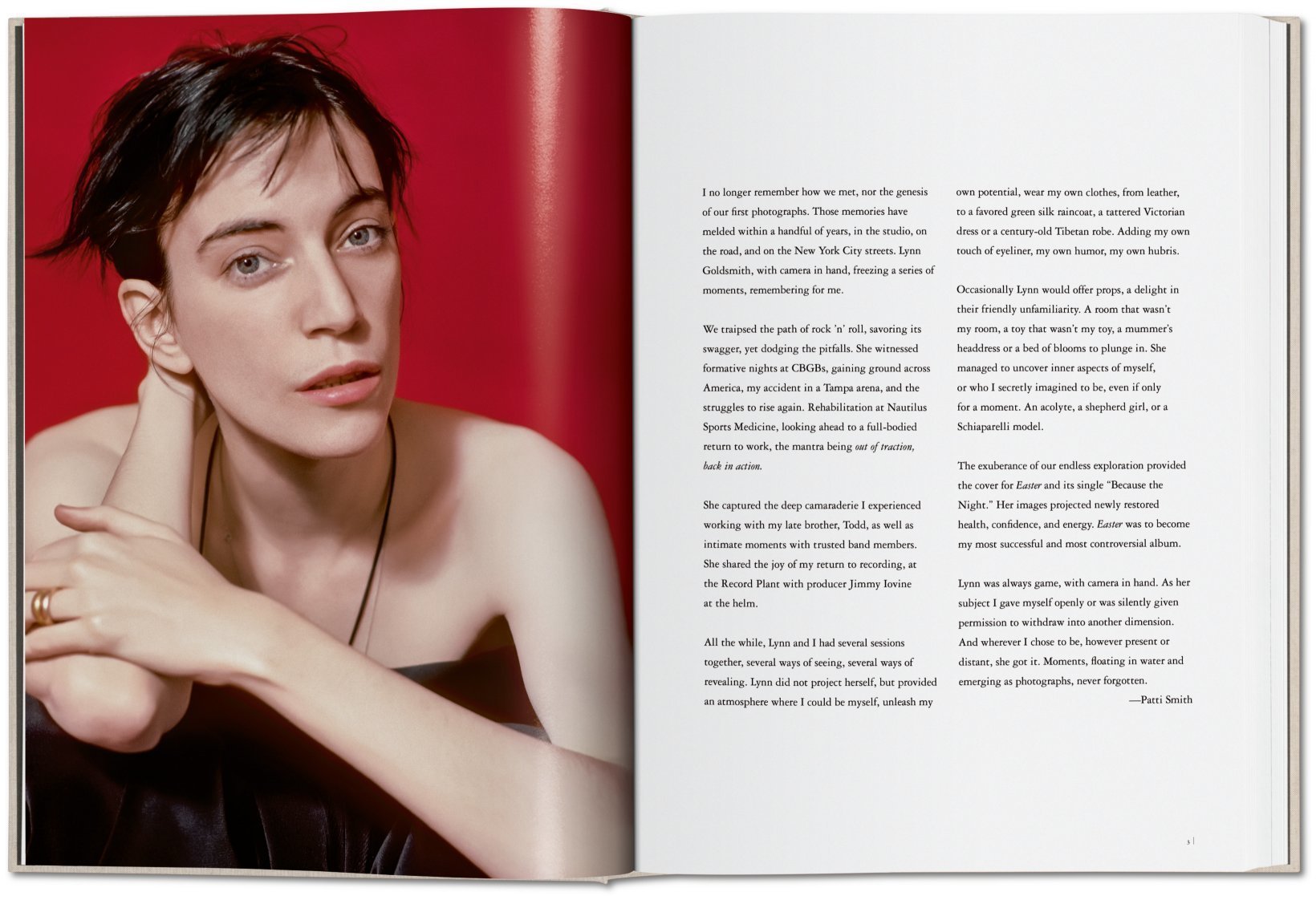 The book is available in a pricey edition from Taschen (you can order it here) and, coming soon, even pricier, numbered Art Editions. Here's hoping they'll surprise Patti Smith fans for the holidays with a paperback.
Related Content:
Patti Smith, The Godmother of Punk, Is Now Putting Her Pictures on Instagram
Patti Smith Sings "People Have the Power" with a Choir of 250 Fellow Singers
Patti Smith's 40 Favorite Books
Josh Jones is a writer and musician based in Durham, NC. Follow him at @jdmagness