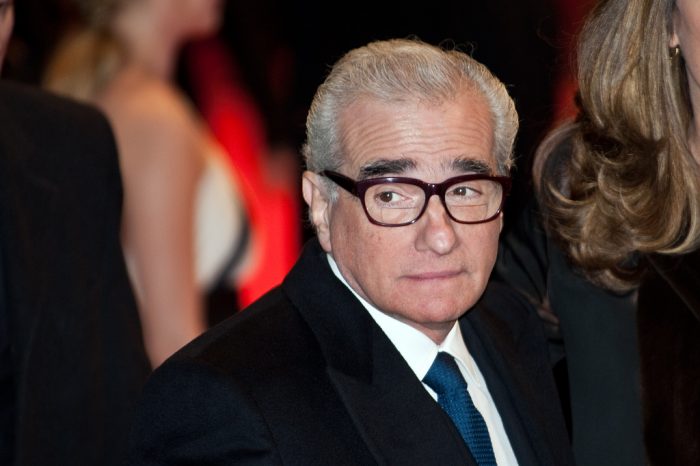 Image by "Siebbi," Wikimedia Commons
There is a battle raging on the internet, and you may count yourself lucky if you've heard nothing about it since it involves the usual unnecessary escalations and knee-jerk reactions: the battle of superhero movies versus the art form known as "cinema." The first shot, one might say, was fired by Martin Scorsese, who has certainly earned the right to make pronouncements on the subject. Asked for his thoughts on the MCU (that's Marvel Cinematic Universe for the uninitiated) during an interview with Empire magazine, Scorsese opined, "that's not cinema. Honestly, the closest I can think of them, as well made as they are, with actors doing the best they can under the circumstances, is theme parks."
This writer is of the opinion that one can enjoy film both as art and as pure spectacle, while recognizing clear differences between them. They share a medium, but they aim at and produce different effects. Comparing the experience of watching Avengers: Endgame or most any other Marvel film to riding a rollercoaster seems perfectly apposite to me. Still, comic film fans went wild online, lobbing all sorts of accusations at Scorsese and fellow directors who delivered even less charitable takes on the Marvel movie phenom. Twitter memes and jokes proliferated; Disney's CEO weighed in with what must surely be a disinterested critical opinion.
Let's look past distracting hot takes, marketing strategies, and generational warfare. Scorsese has eloquently clarified his position in a New York Times op-ed, and his arguments are worth our attention. For one thing, the director approaches the subject with humility, admitting his own biases. "The fact that [Marvel] films don't themselves interest me is a matter of personal taste and temperament," he writes. "I know that if I were younger, if I'd come of age at a later time, I might have been excited by these pictures and maybe even wanted to make one myself."
He details his own sense of what cinema should be, one drawn principally from his influences: Bergman, Godard, Hitchcock (whose movies might also be called theme parks in a way, Scorsese grants, but rely more on characterization than grand set pieces and special effects). He also lists current favorites: Ari Aster, Spike Lee, Kathryn Bigelow, Paul Thomas Anderson. As an auteur himself, he has a clear bias in favor of other auteurs. Yet there's more at stake than taste or what some have seen as elitism. "Why not just let superhero films and other franchise films be?" he asks. "The reason is simple. In many places around this country and around the world, franchise films are now your primary choice if you want to see something on the big screen."
Superhero movies have dominated the market, edging out other kinds of films with other kinds of aspirations. The "financial dominance" of what Scorsese calls "worldwide audiovisual entertainment" is "being used to marginalize and even belittle the existence" of cinema—of smaller films that take creative risks and are not computer-generated products of market research and audience testing for maximum box-office consumption. Having grown up himself in the Hollywood studio system, Scorsese doesn't dismiss film as a business, but he laments the loss of a "productive tension" between "the artists and the people who ran the business." Without that tension, the industry becomes an efficient, but inhuman, machine.
It's a problem, in other words, of a power imbalance in which studios—vertically integrated into mega-corporations like Disney—push profit over most other considerations. This severely limits the risks they're willing to take, and it pushes independent and experimental filmmakers further into the margins, and out of theaters altogether, where their works were meant to be seen. Netflix and other streaming services may open up unique opportunities, but they diminish film by relegating it to television screens (and, worse, tablets and phones).
Scorsese's argument is only partly an aesthetic one—he may object to Marvel movies on the grounds that they're forgettable and predictable. But the primary concern he voices in his essay is a problem of proportion. The Marvel Cinematic Universe—like the villain in Avengers: Endgame (which Scorsese hasn't seen)—threatens to take over and half-destroy the universe of cinema in all its variety of forms and expressions. It is largely succeeding. "For anyone who dreams of making movies or who is just starting out, the situation at this moment is brutal and inhospitable to art," Scorsese writes. "And the act of simply writing those words fills me with terrible sadness." Read his essay here.
Related Content:
Martin Scorsese to Teach His First Online Course on Filmmaking
Martin Scorsese Makes a List of 85 Films Every Aspiring Filmmaker Needs to See
Frank Zappa Explains the Decline of the Music Business (1987)
Josh Jones is a writer and musician based in Durham, NC. Follow him at @jdmagness