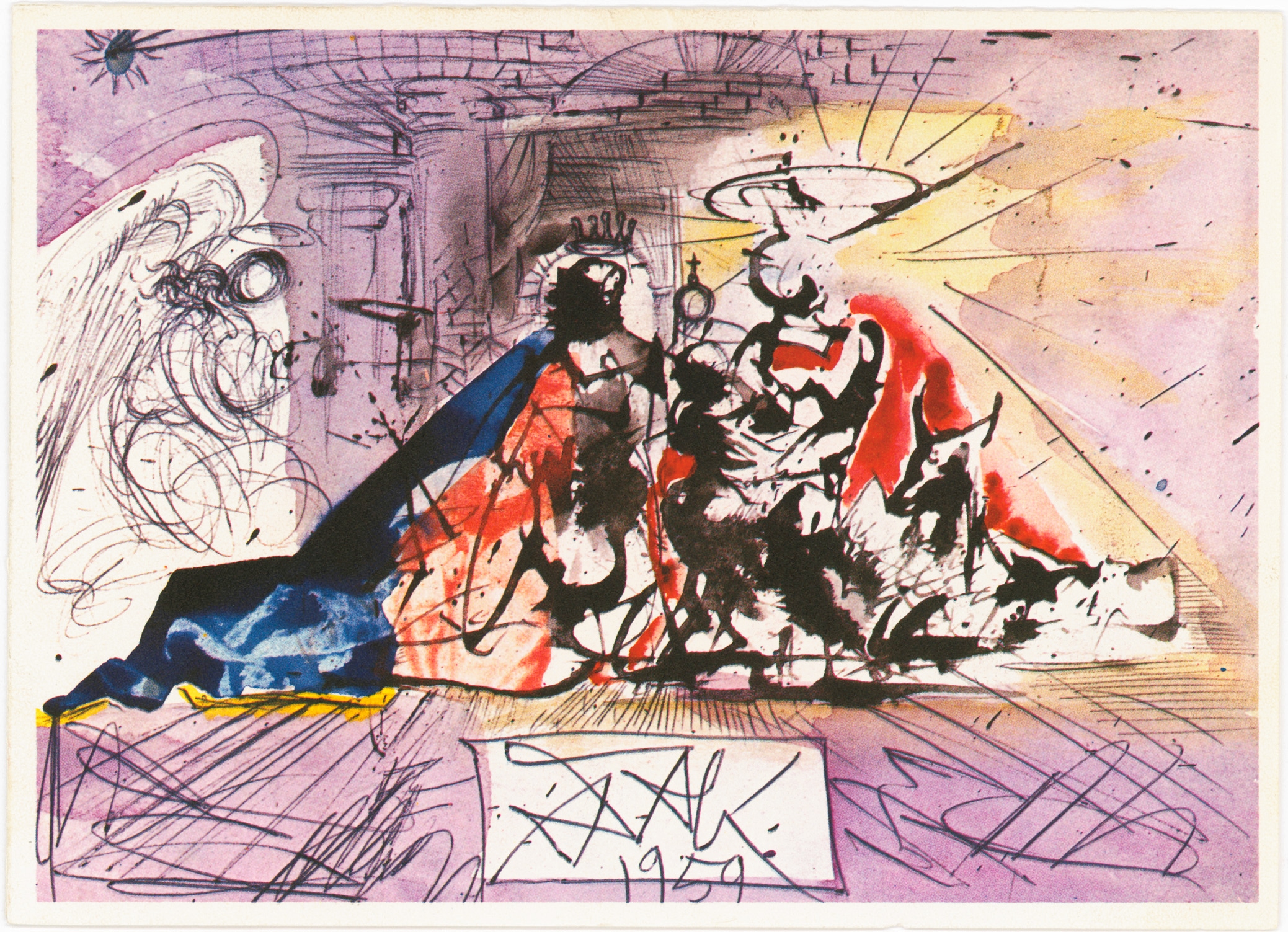 The nature of mar­ket­ing in the near­ly-over 2010s, with all its unex­pect­ed brand crossovers and col­lab­o­ra­tions, gave rise to many strange com­mer­cial bed­fel­lows. But for sheer artis­tic shock val­ue, did any of them sur­pass Christ­mas of 1960, when Sal­vador Dalí designed hol­i­day greet­ing cards for Hall­mark? It was the rare inter­sec­tion of the kind of com­pa­ny that has built an empire on broad­ly appeal­ing, inof­fen­sive expres­sions of love and fes­tiv­i­ty and an artist who once said, "I don't do drugs. I am drugs."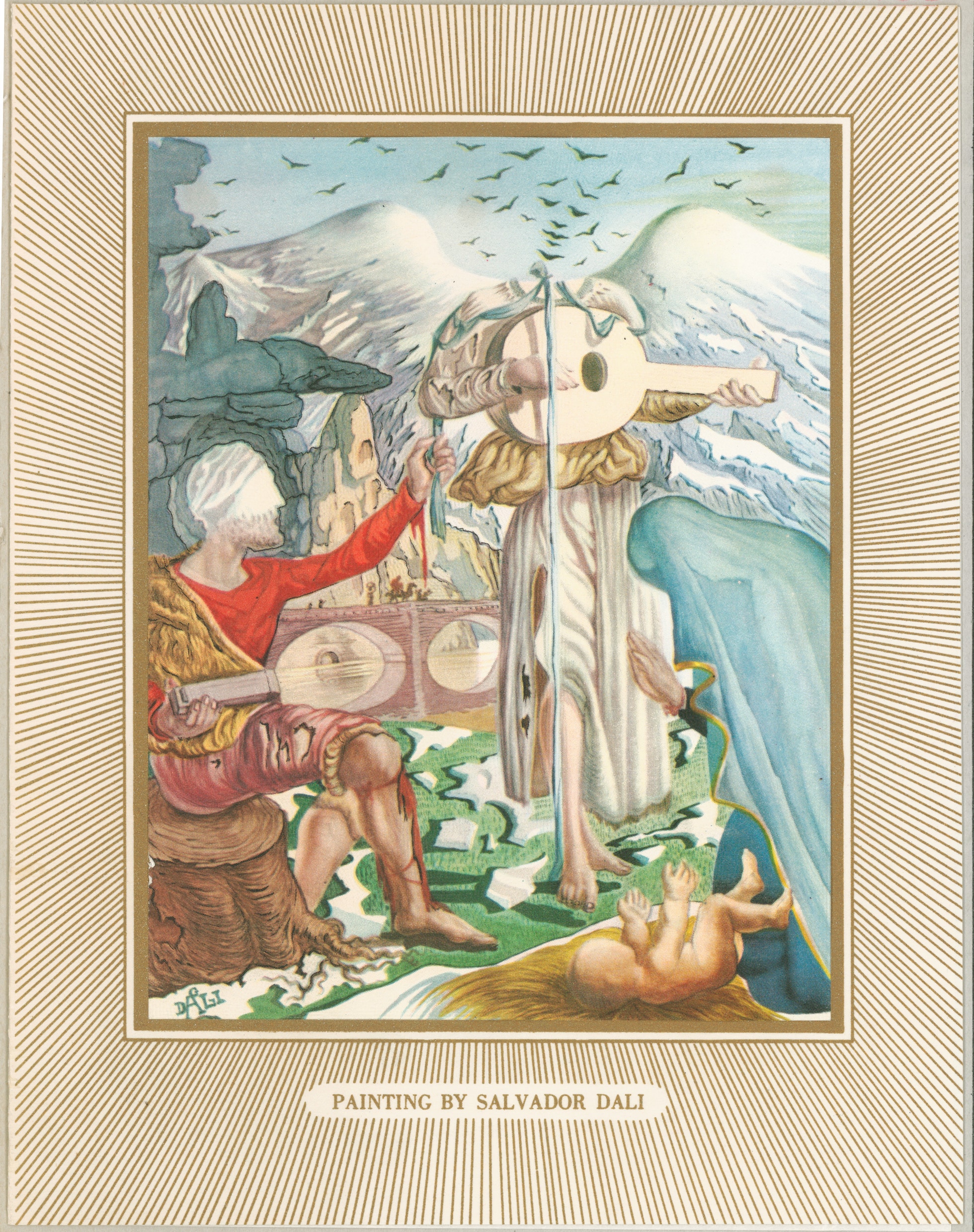 "Hall­mark began repro­duc­ing the paint­ings and designs of con­tem­po­rary artists on its Christ­mas cards in the late 1940s, an ini­tia­tive that was led by com­pa­ny founder Joyce Clyde Hall," writes the Wash­ing­ton Post's Ana Swan­son.
"The art of Pablo Picas­so, Paul Cezanne, Paul Gau­guin, Vin­cent Van Gogh and Geor­gia O'Keeffe all took a turn on Hallmark's Christ­mas cards." And so, Swan­son quotes Hall as writ­ing in his auto­bi­og­ra­phy, "through the 'unso­phis­ti­cat­ed art' of greet­ing cards, the world's great­est mas­ters were shown to mil­lions of peo­ple who might oth­er­wise not have been exposed to them."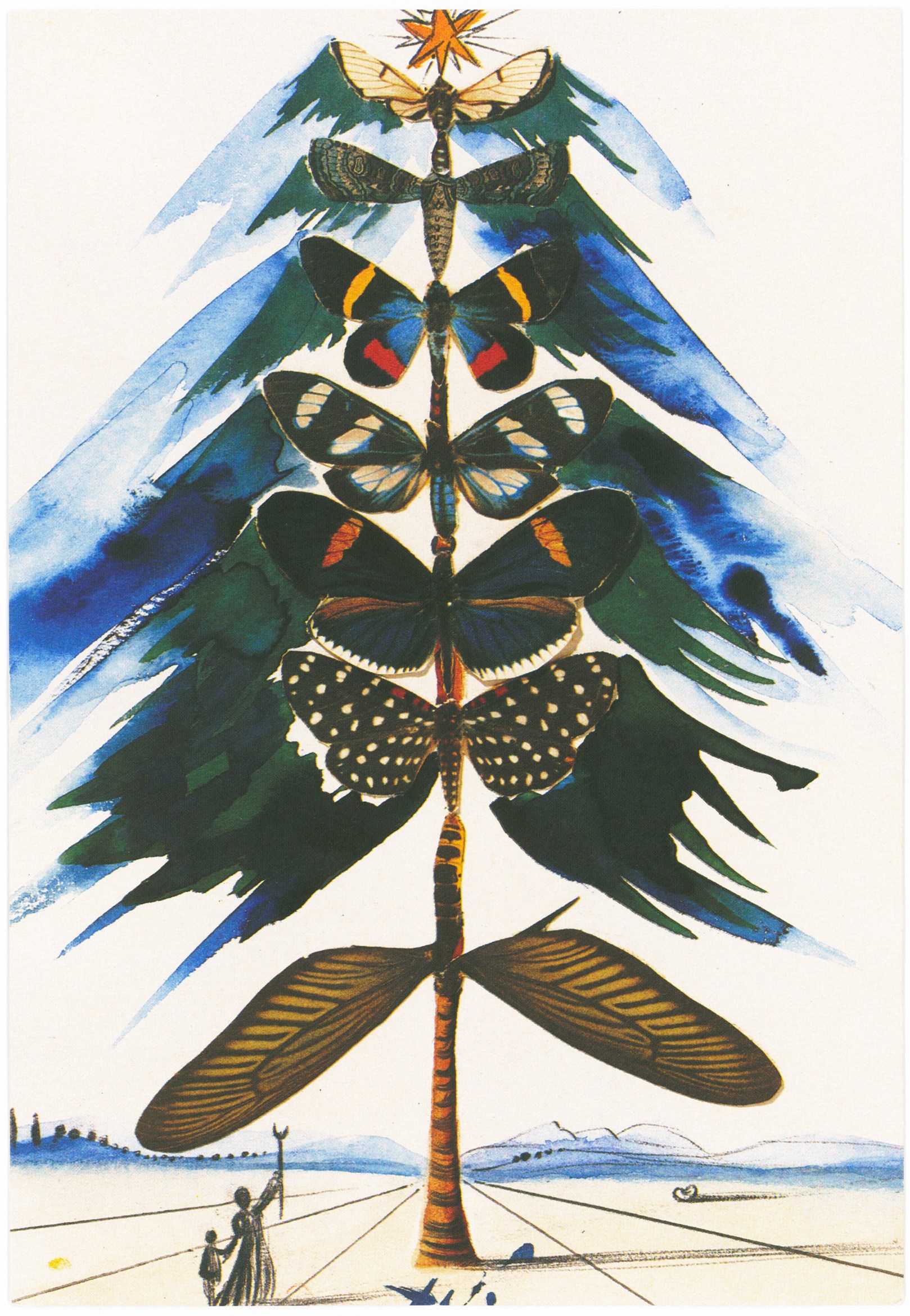 Hall­mark signed Dalí on in 1959. The painter of The Per­sis­tence of Mem­o­ry and Cru­ci­fix­ion (Cor­pus Hyper­cubus) asked the greet­ing-card giant for "$15,000 in cash in advance for 10 greet­ing card designs, with no sug­ges­tions from Hall­mark for the sub­ject or medi­um, no dead­line and no roy­al­ties." The designs Dalí came up with includ­ed "Sur­re­al­ist ren­di­tions of the Christ­mas tree and the Holy Fam­i­ly," as well as some "vague­ly unset­tling" images, such as a head­less angel play­ing a lute and the three wise men atop some insane-look­ing camels. Ulti­mate­ly, Hall­mark only pro­duced two of the Dalí cards, a nativ­i­ty scene and a depic­tion of the Madon­na and Child. Alas, even those rel­a­tive­ly tame images did­n't go over well.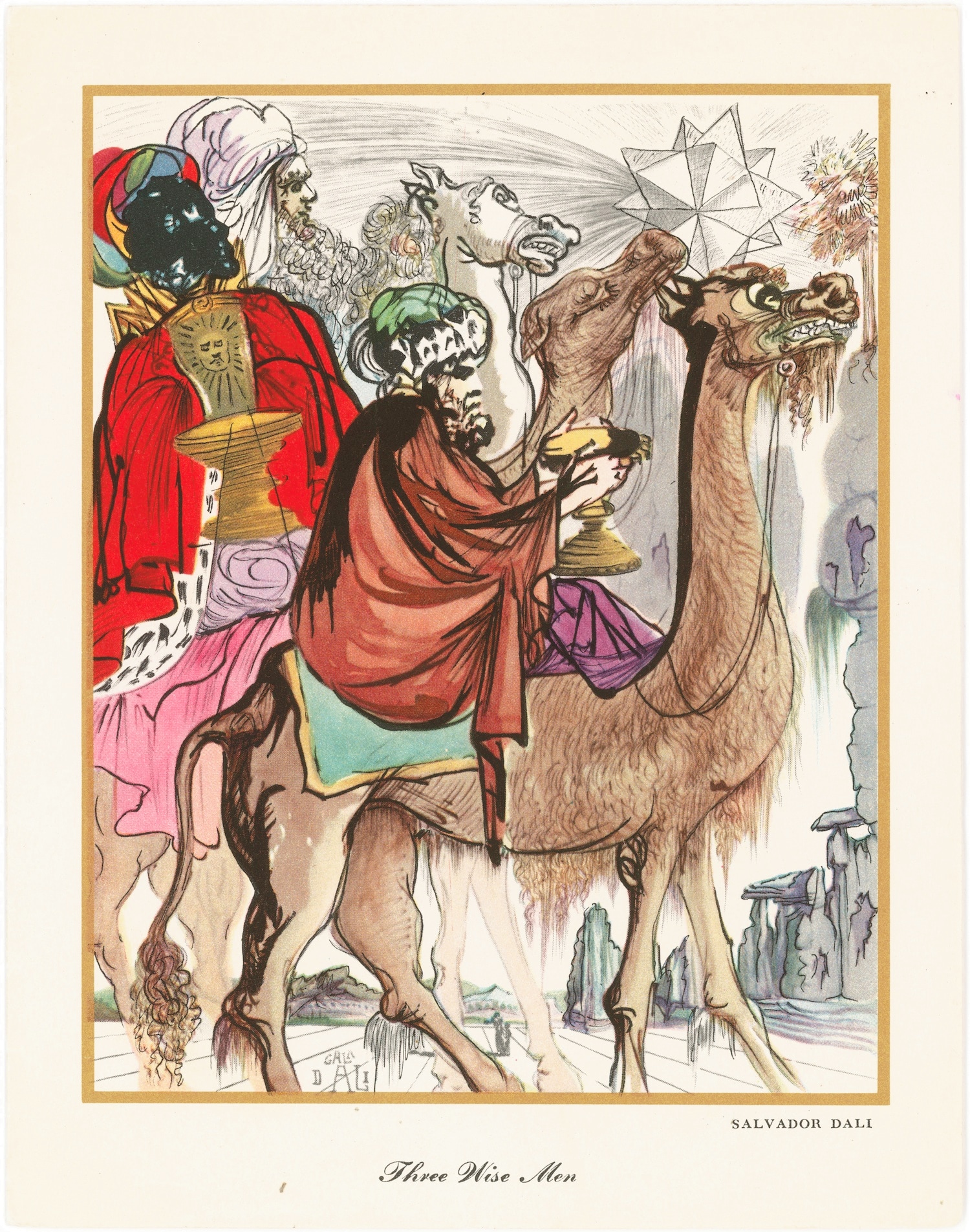 Dalí's "take on Christ­mas," as Patrick Regan writes in Hall­mark: A Cen­tu­ry of Car­ing, was "a bit too avant garde for the aver­age greet­ing card buy­er," and the neg­a­tive pub­lic response soon con­vinced Hall­mark to drop Dalí's cards from their prod­uct line — thus ensur­ing their future as sought-after col­lec­tor's items. As inaus­pi­cious as the mar­riage of Dalí and Hall­mark might seem, the artist did pos­sess a com­mer­cial sense more in line with Joyce Clyde Hal­l's than not: in his life­time Dalí cre­at­ed a range of prod­ucts rang­ing from prints to books (includ­ing a cook­book) to tarot decks, and even appeared in tele­vi­sion com­mer­cials. Not all of his ven­tures were suc­cess­ful, but as with his Hall­mark Christ­mas cards — about which you can learn more at the site of Span­ish lan­guage and lit­er­a­ture pro­fes­sor Rebec­ca M. Ben­der — some­times the fail­ures are more mem­o­rable than the suc­cess­es.
The images above come cour­tesy of the Hall­mark Archives.
Relat­ed Con­tent:
Sal­vador Dalí's Tarot Cards Get Re-Issued: The Occult Meets Sur­re­al­ism in a Clas­sic Tarot Card Deck
John Waters Makes Hand­made Christ­mas Cards, Says the "Whole Pur­pose of Life is Christ­mas"
Watch Ter­ry Gilliam's Ani­mat­ed Short, The Christ­mas Card (1968)
Sal­vador Dalí Goes Com­mer­cial: Three Strange Tele­vi­sion Ads
Sal­vador Dalí's 1973 Cook­book Gets Reis­sued: Sur­re­al­ist Art Meets Haute Cui­sine
Based in Seoul, Col­in Mar­shall writes and broad­casts on cities, lan­guage, and cul­ture. His projects include the book The State­less City: a Walk through 21st-Cen­tu­ry Los Ange­les and the video series The City in Cin­e­ma. Fol­low him on Twit­ter at @colinmarshall or on Face­book.