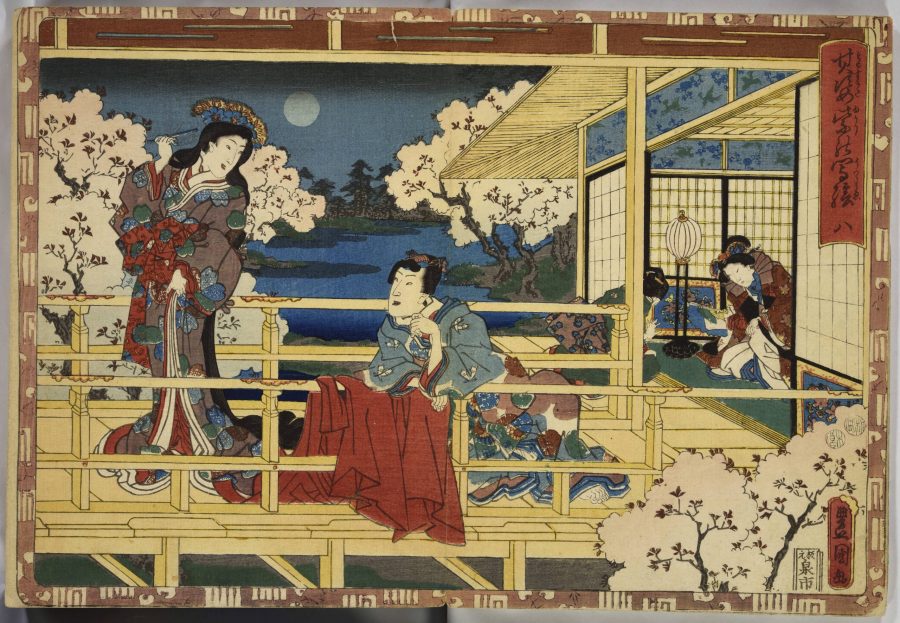 There are certain Japanese woodblock prints many of us can picture in our minds: Hokusai Katsushika's The Great Wave off Kanagawa, Utagawa Hiroshige's Sudden Shower over Shin-Ōhashi bridge and Atake, Kitagawa Utamaro's Three Beauties of the Present Day. Even when we find vast archives of such works, known as ukiyo-e or "pictures of the floating world," we tend to appreciate the works themselves one piece at a time; we imagine them on walls, not in books. But it was in books that much of the work of ukiyo-e masters first appeared in the first place. Hokusai, Hiroshige, and Utamaro, as the three are usually called, "are best known today for their woodblock prints, but also excelled at illustrations for deluxe poetry anthologies and popular literature."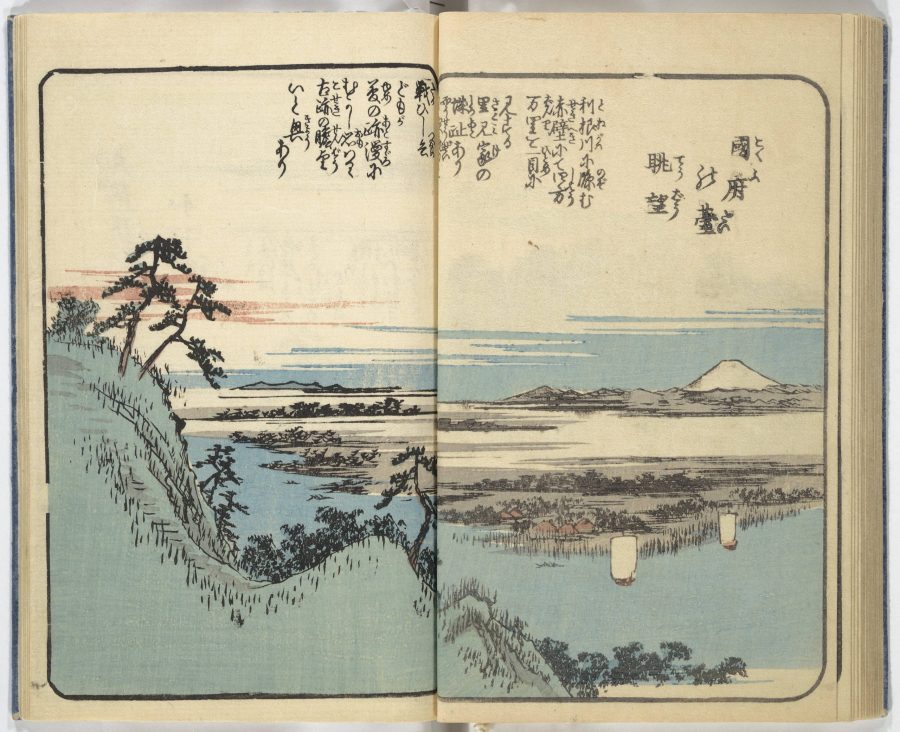 So writes John Carpenter, Curator of the Department of Asian Art at the Metropolitan Museum of Art, describing the "fell swoop" in which the Met acquired "a superb collection of Japanese books to complement its excellent holdings in paintings and prints of the Edo period (1615–1868)." Once the personal collection of Arthur and Charlotte Vershbow, these books came into the museum's possession in 2013, and have now come available to browse on and even download from its web site.
Carpenter describes the collection as "particularly strong in works by ukiyo-e artists, but includes representative examples of all the various schools of Japanese art. Included in the collection of some 250 titles — more than 400 volumes — are numerous masterpieces of woodblock printing, many of which are nearly impossible to find in such fine condition today."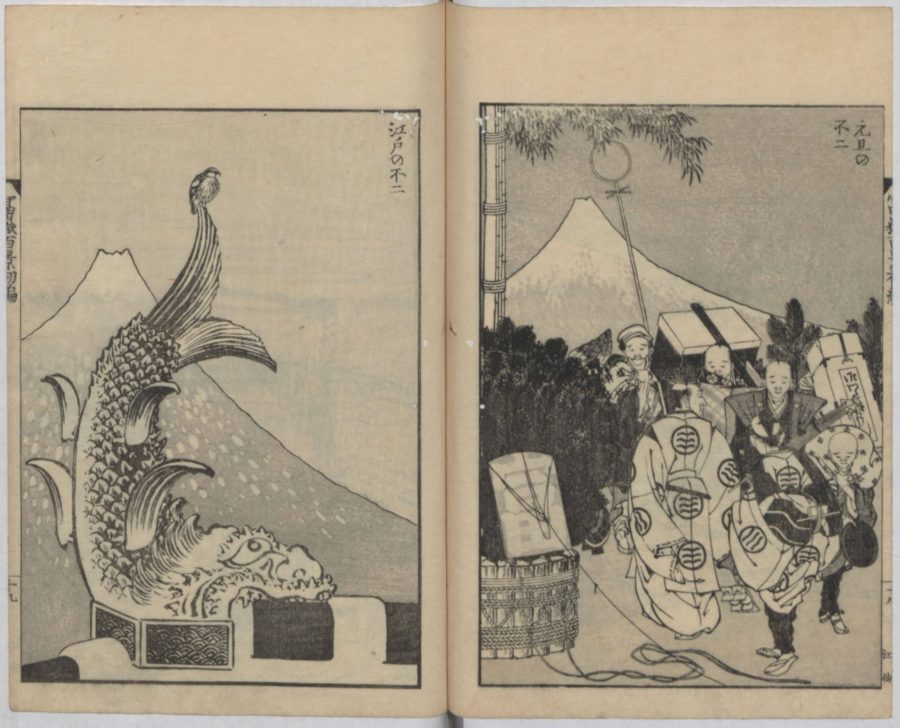 You'll find in the Met's online collection not just the volumes from the Vershbow collection, but "over 650 eighteenth- and nineteenth-century Japanese illustrated books" in total. Selections include editions of Utamaro's Gifts of the Ebb Tide (The Shell Book), Hiroshige's Picture Book of the Souvenirs of Edo (the name of Tokyo in his day), and Hokusai's One Hundred Views of Mount Fuji. You can also find books full of the work of ukiyo-e masters of whom you may not have heard, such as Katsukawa Shunshō's Mirror of Yoshiwara Beauties, Kitao Masanobu's A New Record Comparing the Handwriting of the Courtesans of the Yoshiwara, and Utagawa Kunisada's That Purple Image in Magic Lantern Shows. Though few of us today know Kunisada's name, in the early to mid-nineteenth century his popular reputation far exceeded those of Hokusai, Hiroshige, and Utamaro — not least because of how many could enjoy his work in books like these. Enter the collection here.
Related Content:
1,000+ Historic Japanese Illustrated Books Digitized & Put Online by the Smithsonian: From the Edo & Meji Eras (1600-1912)
Enter a Digital Archive of 213,000+ Beautiful Japanese Woodblock Prints
Download Hundreds of 19th-Century Japanese Woodblock Prints by Masters of the Tradition
1,000+ Historic Japanese Illustrated Books Digitized & Put Online by the Smithsonian: From the Edo & Meji Eras (1600-1912)
Get Free Drawing Lessons from Katsushika Hokusai, Who Famously Painted The Great Wave of Kanagawa: Read His How-To Book, Quick Lessons in Simplified Drawings
Based in Seoul, Colin Marshall writes and broadcasts on cities, language, and culture. His projects include the book The Stateless City: a Walk through 21st-Century Los Angeles and the video series The City in Cinema. Follow him on Twitter at @colinmarshall or on Facebook.