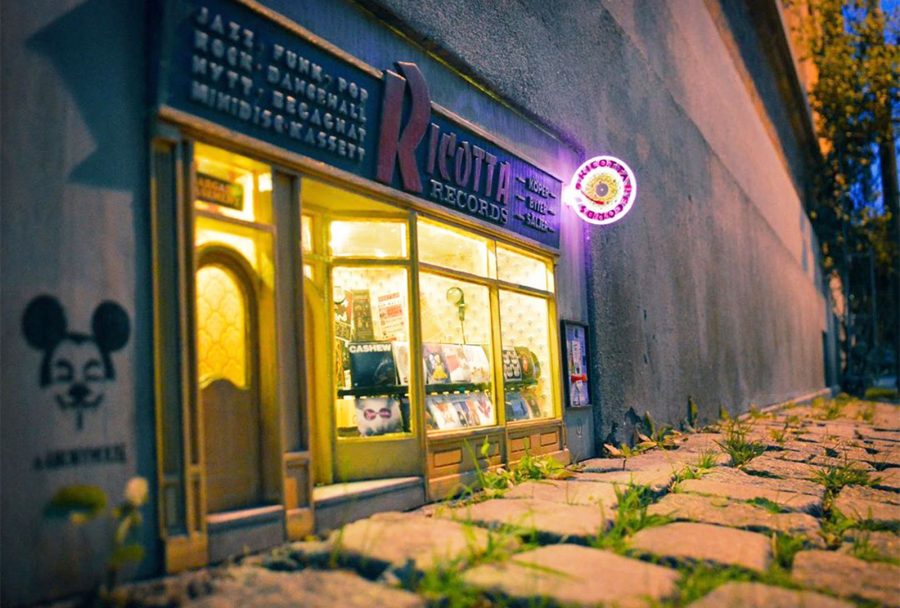 We live in [insert adjective, expletive, emoji, tweet, Tik Tok video here] times, I don't have to tell you. We could all do with a little distraction from current events. I'm talking, obviously, about mice.
Not everyone loves the little home invaders. Some people loathe them. But who could fail to be charmed by the creations of the AnonyMouse collective, a group of artists who have recreated "miniature restaurants, record shops, and apothecaries squeeze[d] into ground-level windows on the street next to their human-sized equivalents"?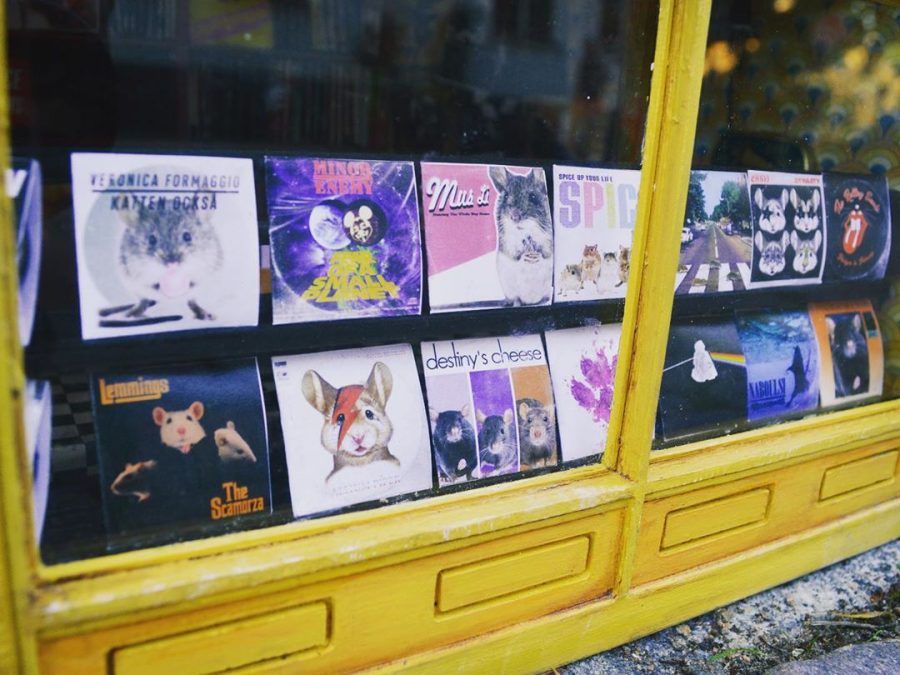 These installations have appeared "in cities across Sweden, France, and the Isle of Man," writes Grace Ebert at Colossal, and they are profoundly adorable. The artists suggest "that the mice have a symbiotic relationship with the pedestrians on the street" by repurposing human items like a champagne topper or matchbox as mouse-sized furniture.
"Twenty-five installments currently exist across Europe…largely inspired by Astrid Lindgren's and Beatrix Potter's whimsical tales and movies from Don Bluth and Disney." Unlike previous, similar projects by the artists Bill Scanga and, more recently, Filippo and Marianna, the miniatures do not feature any actual rodents, alive or otherwise, other than those who chance to wander in off the street. Instead, they adapt human cultural products for an imagined parallel mouse world.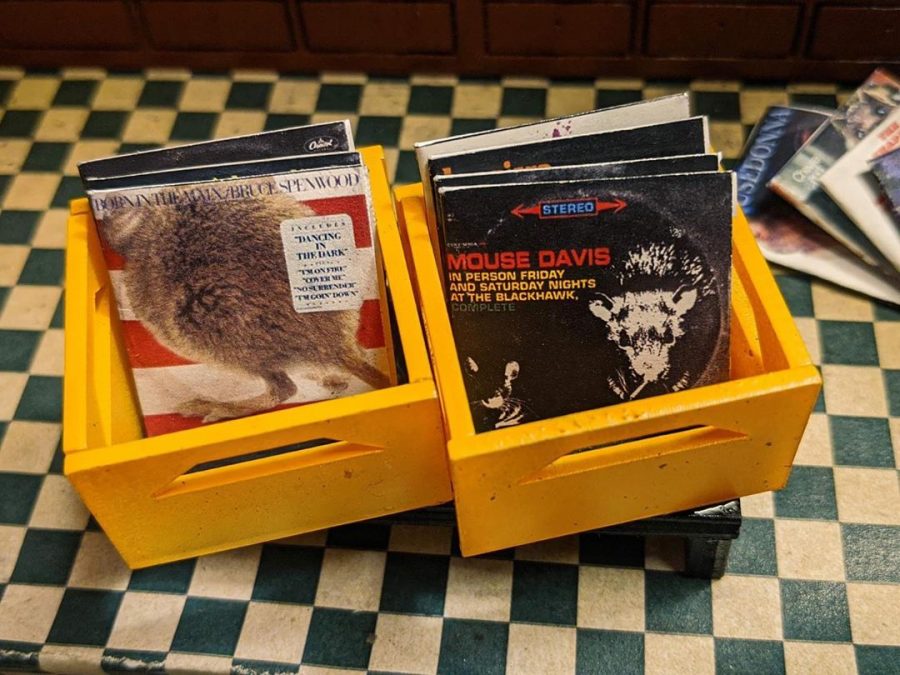 AnonyMouse's latest installation, Ricotta Records in Lund, Sweden, "features tiny vinyl," for example, "from the likes of Destiny's Cheese, Bruce Spenwood, Kesella Fitzgerald, Dolly Parsley, and Winnimere Houston," reports the Vinyl Factory. "In addition to its record selection, the shop also has a selection of miniature posters and instruments."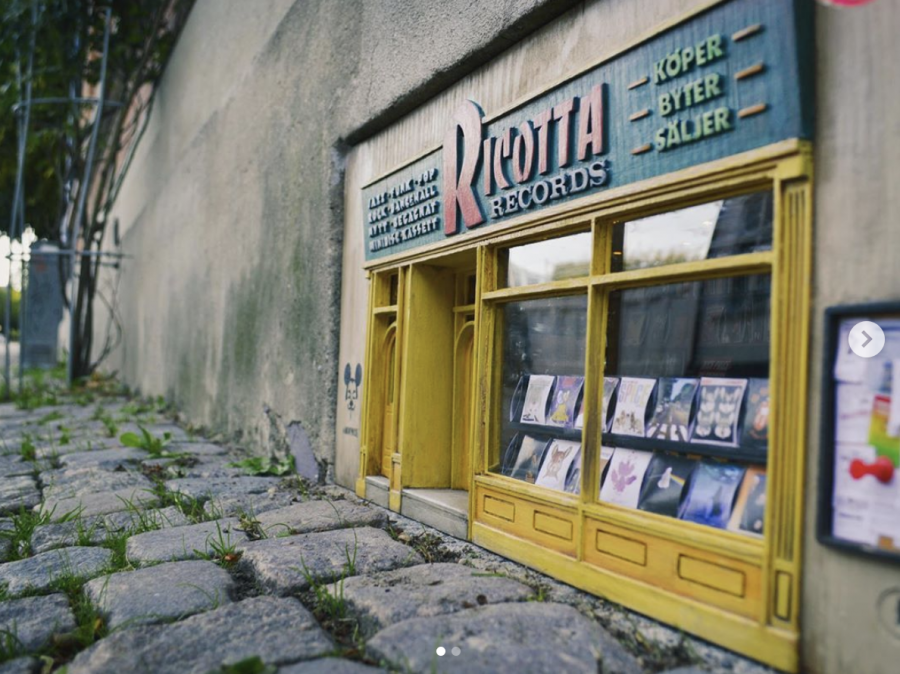 See several images of the inventive interior above and below, and more—including band posters for Rats Against the Machine and Modest Mouse, the only band whose name remains unchanged—at the Vinyl Factory and the Anonymouse Instagram page. Should you be so moved as to participate in the growing AnonyMouse fan community, they have started a contest for the best Ricotta Records suggestions. The winner will receive a framed, mouse-sized poster.
You don't have to love mice to get in on the action. Current frontrunners, NME notes, include "Amy Winemouse" and "Tailor Swiss"….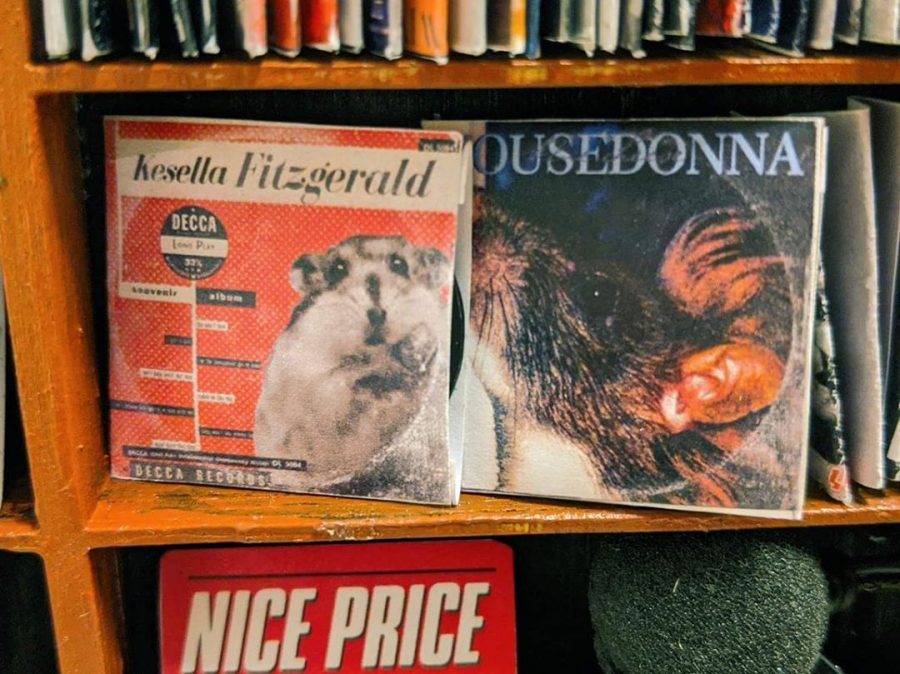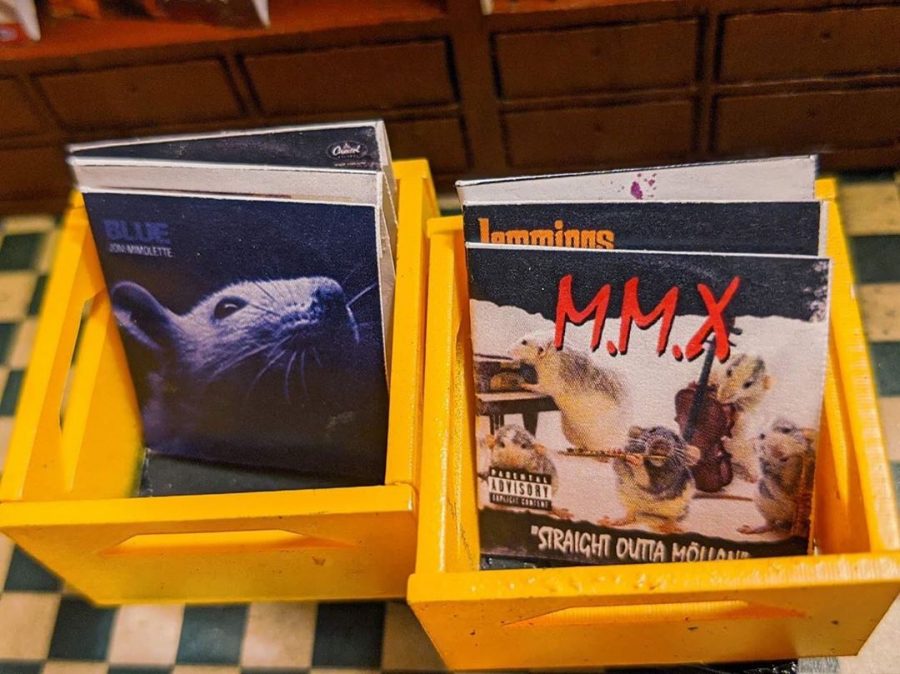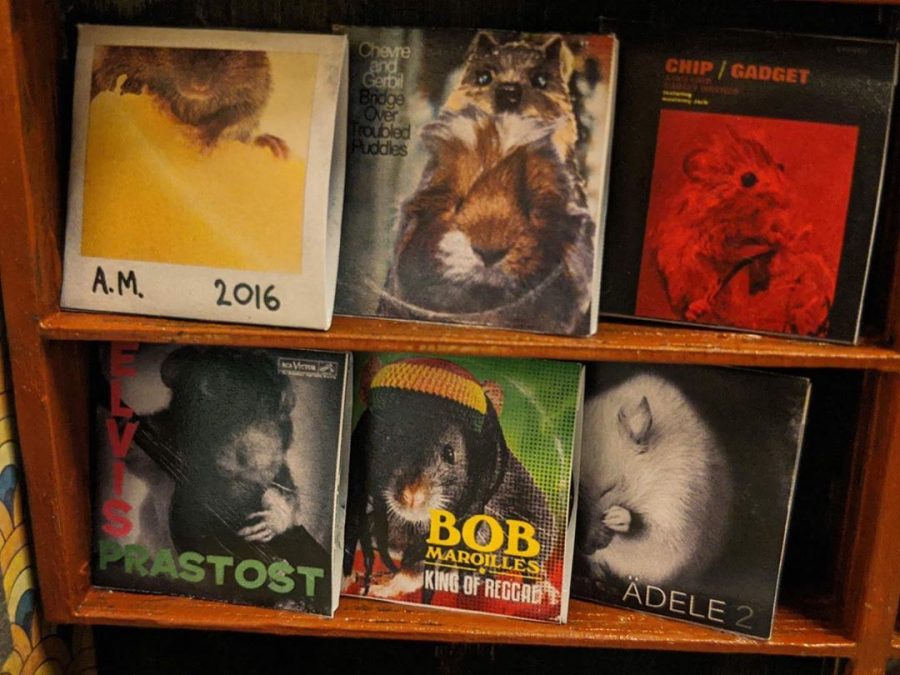 Related Content:
An Art Gallery for Gerbils: Two Quarantined Londoners Create a Mini Museum Complete with Gerbil-Themed Art
Two Cats Keep Trying to Get Into a Japanese Art Museum … and Keep Getting Turned Away: Meet the Thwarted Felines, Ken-chan and Go-chan
Enter the Cover Art Archive: A Massive Collection of 800,000 Album Covers from the 1950s through 2018
Josh Jones is a writer and musician based in Durham, NC. Follow him at @jdmagness