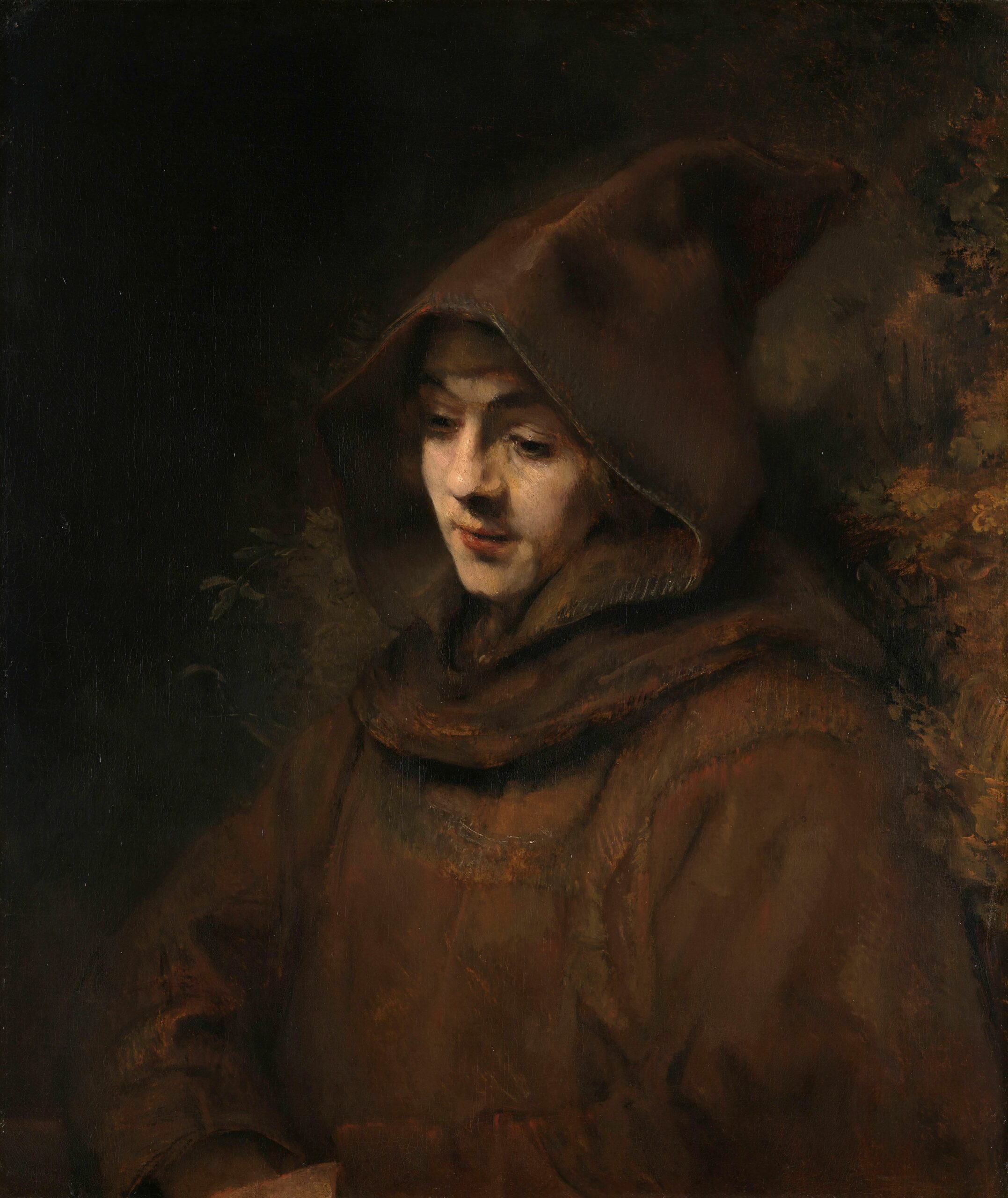 Art may seem inessential to those who make the big decisions in times of crisis. But it has never seemed more necessary to artists working in the time of COVID. So it was 360 years ago when Rembrandt painted a portrait of his son, Titus, in a monk's robe in 1660. Eight years later, Titus was dead from plague, which had only a few years earlier killed Hendrickje Stoffels, Rembrandt's former housekeeper and second wife, who helped raise Titus, Rembrandt's only child to survive into adulthood.
These unimaginable losses "contributed to the tragedy and anguish we see in Rembrandt's late self-portraits," writes The Guardian's Jonathan Jones. During the plague, Rembrandt also used his work as social critique.
His painting The Rat-Poison Peddler, shows, "in a sense," the Minneapolis Institute of Art's Tom Rassieur tells the Star Tribune, "the guy who purports to be helping—the exterminator—is probably doing as much to spread the disease as anyone else. That relates to [criticism] of our leadership today." In his last years, Rembrandt painted self-portraits of his isolation and grief that still resonate with our isolation and grief today.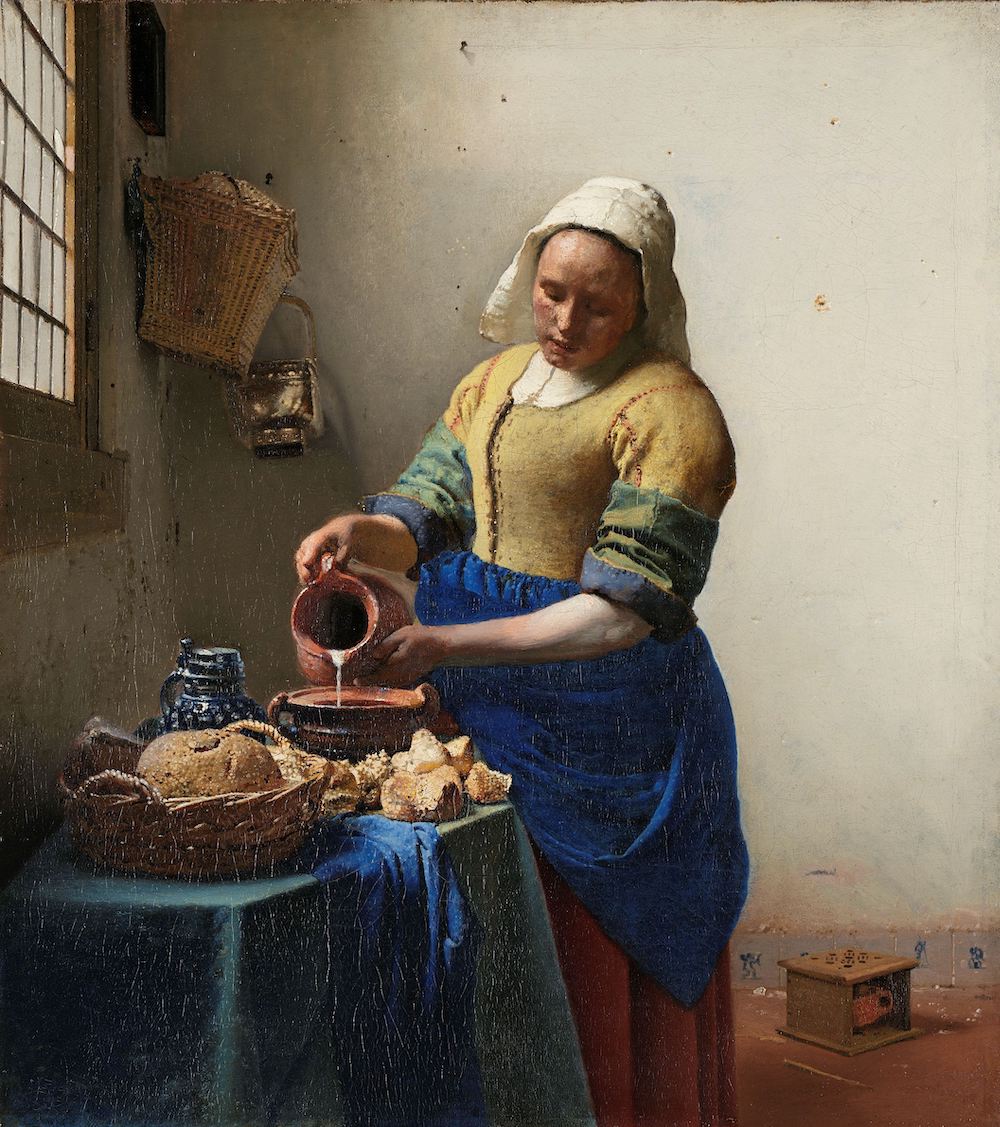 Elsewhere in the Netherlands, Rembrandt's contemporary Jan Vermeer "was no stranger to the kind of socially isolated world we now find ourselves in," Breeze Barrington writes at CNN. "His hometown of Delft was stricken with plague several times in the artist's lifetime. In 1635 and 1636 over 2,000 people died, and in the mid-1650s and mid-1660s hundreds more." The qualities we most associate with Vermeer's work, the solitude and attentive presence, were developed during time spent in isolation. 
"In this time of forced isolation," says Friso Lammertse, curator of 17th-century Dutch painting at the Rijksmuseum in Amsterdam, Vermeer's work "can point us at the fact that extreme beauty can be found just in our room." The Rijksmuseum hasn't just recommended art in our current state of aloneness, but the museum has also doubled its collection of free, high resolution works online, by Rembrandt, Vermeer, and a host of other artists who used art to cope with loss and loneliness during the plagues of their times. The museum now offers 709,622 digitized images in total.
The museum has promised to "bring the museum to you," and they have delivered not only with their extensive digital collection, free for downloading, sharing and editing with a free Rijksmuseum account, but also with informative series on their website. Art is essential in the best and worst of times, and especially now, when it shows us how to look closely at ourselves, our loved ones, and our surroundings, and treat life with more care and attention. Enter the Rijksmuseum online collections here. 
Related Content: 
Rijksmuseum Digitizes & Makes Free Online 361,000 Works of Art, Masterpieces by Rembrandt Included!
The Largest & Most Detailed Photograph of Rembrandt's The Night Watch Is Now Online: Zoom In & See Every Brush Stroke
See the Complete Works of Vermeer in Augmented Reality: Google Makes Them Available on Your Smartphone
Josh Jones is a writer and musician based in Durham, NC. Follow him at @jdmagness