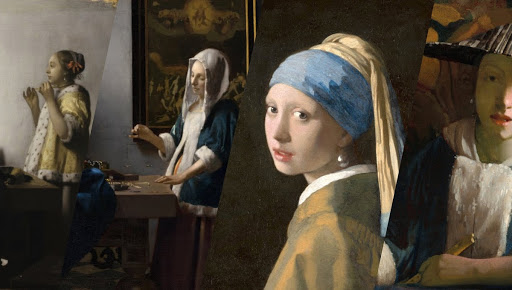 No museum could ever put on a complete Vermeer exhibition. The problem isn't quantity: thus far, only 36 works have been definitively attributed to the 17th-century Dutch painter of domestic scenes and portraits, most famously Girl with a Pearl Earring. But they all hang in collections scattered around the world, not just in places like Amsterdam and The Hague but London, New York, Paris, and elsewhere besides. Some have become too fragile to travel, and one, The Concert, was stolen in 1990 and hasn't been seen since. But all of this makes a complete Vermeer exhibition the perfect concept to execute in virtual reality, or rather augmented reality — a concept just recently executed by the Mauritshuis museum and Google Arts & Culture.
"In total, 18 museums and private collections from seven countries contributed high-resolution images of the Vermeers in their possession, which were then compiled into a virtual museum by Google," writes Gizmodo's Victoria Song.
"To view the Meet Vermeer virtual museum, you can download the free Google Arts and Culture app for iOS and Android. So long as you have a smartphone with a working camera, all you have to do is point your phone at a flat surface, wave it in a circle, and voila — you, too, can have a virtual museum floating above your bed and nightstand. After that, you can pinch and zoom on each of the seven rooms to 'enter' the AR museum to view the paintings." If you enter the virtual museum on a computer, you can navigate a completely virtual version of those themed rooms, of which you can catch glimpses in the GIF below.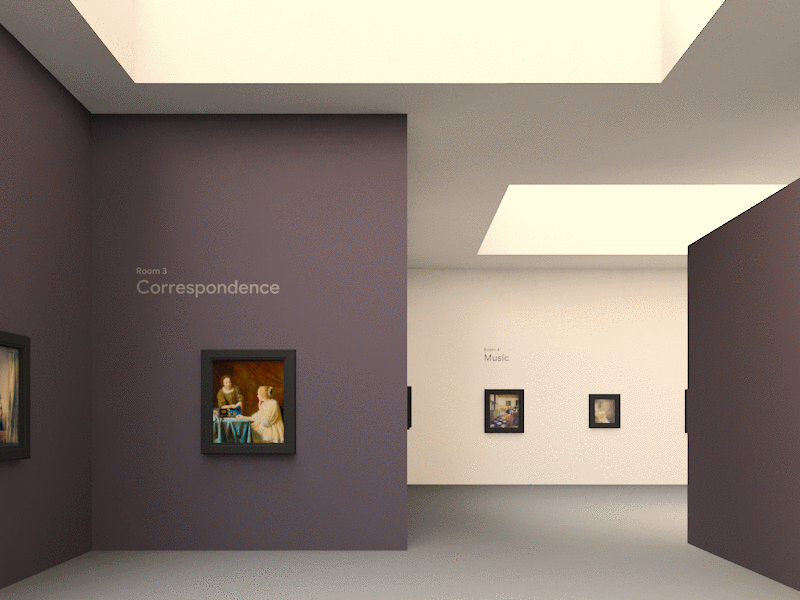 Google's augmented-reality technology, in other words, allows not just the creation of an entire virtual museum in which to view Vermeer's body of work together, but the creation of such a museum in any location where you might possibly open the app. Those of us who tend toward fantasies of a high-powered art collection will, of course, want to give it a try in our homes and get a taste of what it would look like if we had the cash on hand to round up all the Vermeers in the world ourselves. Whether the impecunious Vermeer himself — impecunious in part, no doubt, due to his lack of prolificacy — entertained such dreams of wealth, history hasn't recorded, though given the unabashed domesticity of his subjects, he might well agree that, for an exhibition of everything he ever painted, there's no place like home.
Again, to view the Meet Vermeer virtual museum, you can download the free Google Arts and Culture app for iOS and Android.
Related Content:
Download All 36 of Jan Vermeer's Beautifully Rare Paintings (Most in Brilliant High Resolution)
Master of Light: A Close Look at the Paintings of Johannes Vermeer Narrated by Meryl Streep
Paintings by Caravaggio, Vermeer, & Other Great Masters Come to Life in a New Animated Video
Take a Virtual Reality Tour of the World's Stolen Art
Rijksmuseum Digitizes & Makes Free Online 210,000 Works of Art, Masterpieces Included!
Take a Virtual Tour of The Uffizi Gallery in Florence, the World-Famous Collection of Renaissance Art
Based in Seoul, Colin Marshall writes and broadcasts on cities, language, and culture. His projects include the book The Stateless City: a Walk through 21st-Century Los Angeles and the video series The City in Cinema. Follow him on Twitter at @colinmarshall or on Facebook.