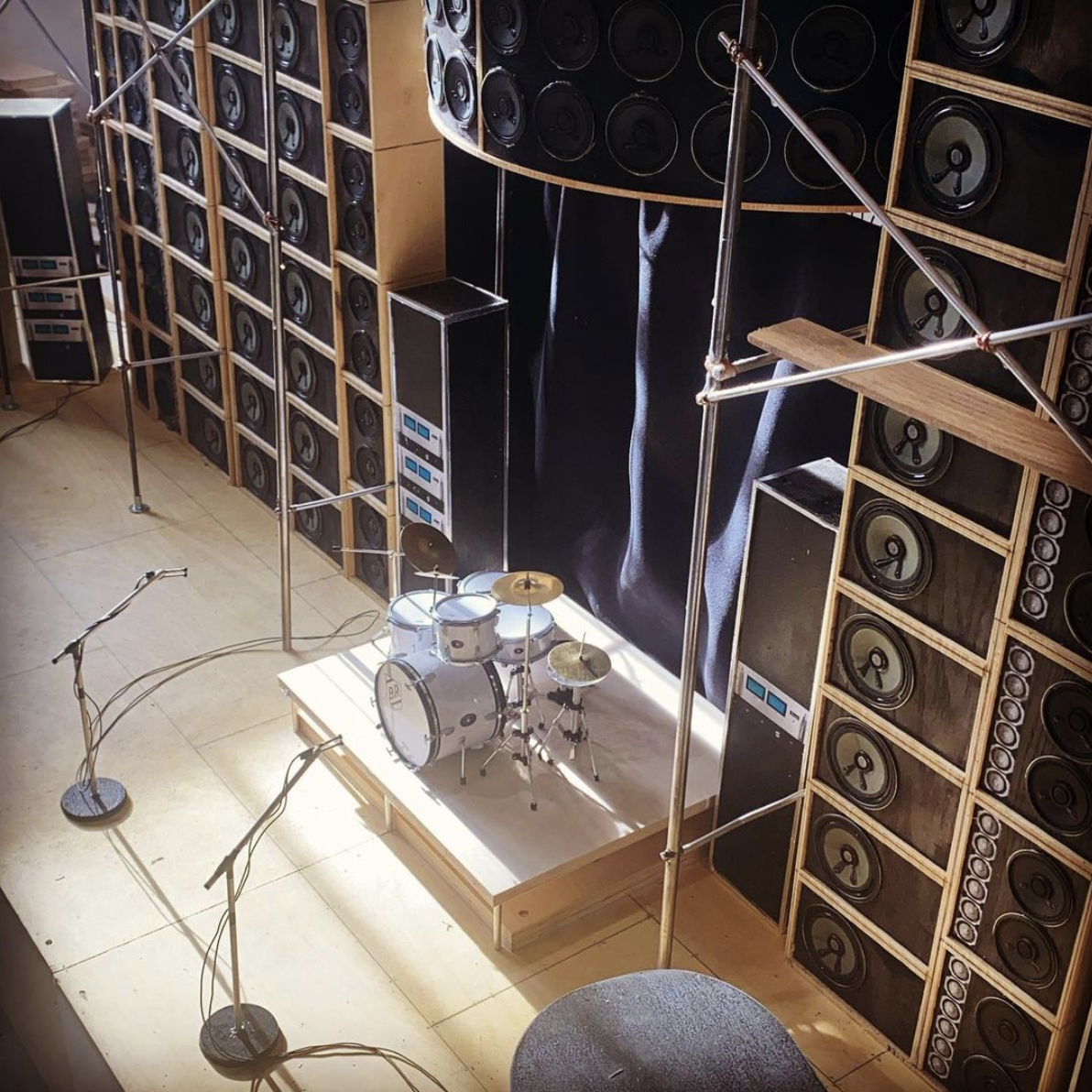 A few years ago we told you about the Wall of Sound. Not the one created in the studio by Phil Spector, but the one created by Grateful Dead tech engineer Owsley "Bear" Stanley out of over 600 speakers. Before the Dead worked to revolutionize how rock concerts could sound, the speakers at live shows were trebly, underpowered things, having not been designed for the sudden change in musical texture and sound during the 1960s. In the early days, speakers were mostly used to make sure the drums didn't drown out the other band members. Stanley's three-story, 28,800-watt massive wall, with columns of speakers dedicated to each musician, promised crisp fidelity more so than pure loudness. In developing the set-up, Stanley and his fellow engineers helped introduce ideas still being used in live sound today.
For all that, however, the Wall only got used for seven months of touring in 1974. It took hours and hours to assemble and disassemble. For those who heard it, the system lived up to its hype. And it was immortalized in the Winterland, San Francisco shows filmed for The Grateful Dead Movie (watch it online).
Now, nearly 50 years later a dedicated fan has rebuilt the wall as a 1/6th scale model in his basement. While some of us took up baking during 2020's COVID lockdown, Anthony Coscia began to work four hours a day, every day, for two months, on this model. He posted his progress on Instagram and Deadheads, most of which hadn't seen the real thing in person, lost their minds. (See this video to get a good taste of things.) Coscia also had never seen the fabled Wall in real life—he would have been a toddler at the time. But he made up for it later in the late '80s, seeing the band 35 times, and the Jerry Garcia Band 25 times.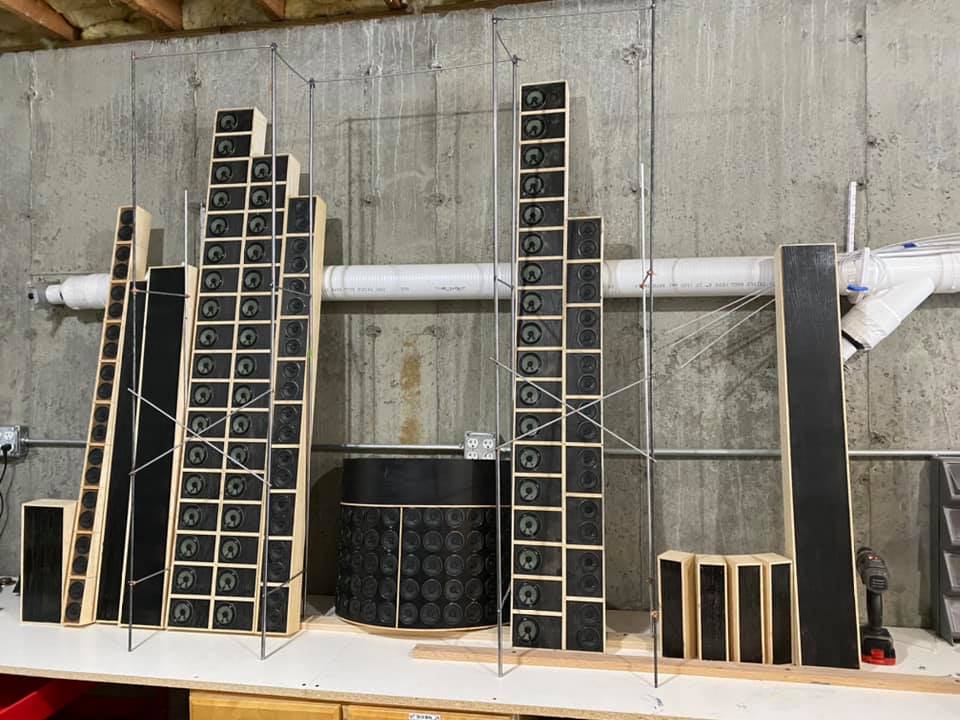 An architect by day, Coscia insisted on the smallest details being replicated, urged on by social media. The finished model is 6 foot, 8 inches tall and 10 feet wide, and features 390 working speakers. It pumps out a not-exactly-Winterland-worthy 800 watts.
"It's a massive glorified clock radio but it sounds better than I thought," he told the Wall Street Journal.
And although he spent $2,000 in total, he's already been offered $100,000 for it from an anonymous donor.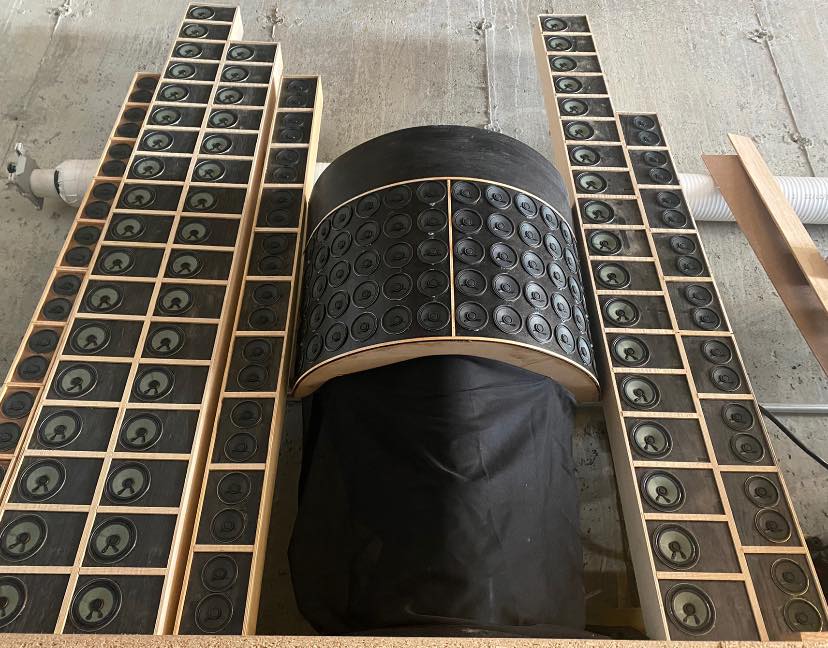 The obsession with the band continues a half-century later. A just announced series of shows by Bob Weir's Dead & Company in January 2022—in Cancun, of course, where it's warm—have sold out.
Related Content:
Watch the Grateful Dead Slip Past Security & Play a Gig at Columbia University's Anti-Vietnam Protest (1968)
Take a Long, Strange Trip and Stream a 346-Hour Chronological Playlist of Live Grateful Dead Performances (1966-1995)
The Grateful Dead Movie: Watch It Free Online
Ted Mills is a freelance writer on the arts who currently hosts the Notes from the Shed podcast and is the producer of KCRW's Curious Coast. You can also follow him on Twitter at @tedmills, and/or watch his films here.