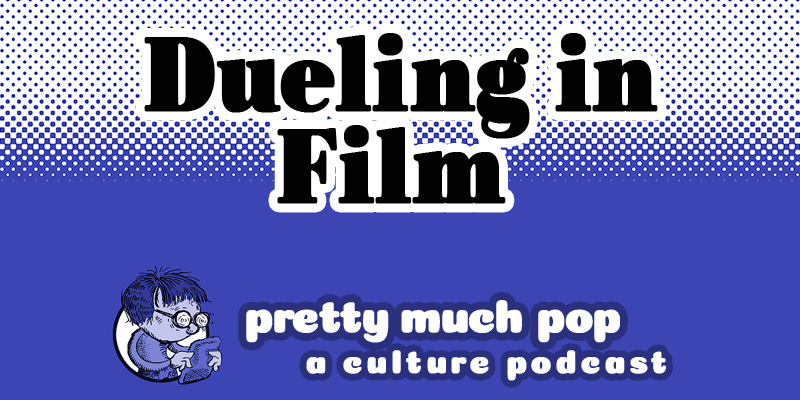 In light of the release of The Last Duel (which you needn't have watched), we talk about the trope of the honor-resolving duel in movies and TV. Mark and guest co-host Dylan Casey of The Partially Examined Life are joined by Clif Mark, host of the Good in Theory podcast who wrote his political thesis and a 2018 Aeon article on the history and logic of dueling.
Since we're all philosophy podcasters on this one (our entertainment podcaster guest dropped out at the last minute), we bring in philosophers like Hegel and Nietzsche in as needed, the circle of ethical concern (who gets moral status and so is worthy to duel?), and of course the relevant class and gender critiques.
We also touch on The Duelists (incidentally, Ridley Scott's directing debut, where The Last Duel is his latest), The Duelist and The Duel (two 2016 films), A Knight's Tale, The Princess Bride, Dune, Hamilton, Bridgerton, The Karate Kid, and more.
For more information on the specter of dueling in politics, read about Justin Trudeau and Trump/Biden.
Some articles that fed our discussion (in addition to Clif's "What Is Offensive") include:
Follow Clif @Clifton_Mark.
This episode includes bonus discussion you can access by supporting the podcast at patreon.com/prettymuchpop or by choosing a paid subscription through Apple Podcasts. This podcast is part of the Partially Examined Life podcast network.
Pretty Much Pop: A Culture Podcast is the first podcast curated by Open Culture. Browse all Pretty Much Pop posts.