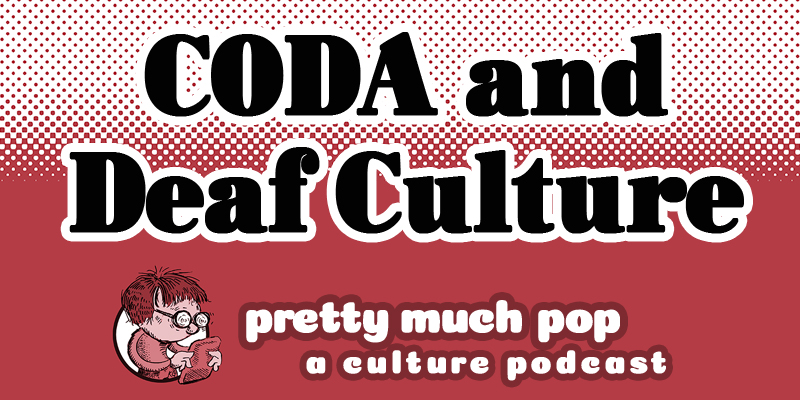 The 2022 Oscar winner for Best Picture was CODA, a story about a musically inclined girl with a deaf family. Kambri Crews, herself a CODA and author of a much darker story about this called Burn Down the Ground, joins your Pretty Much Pop host Mark Linsenmayer, writer Sarahlyn Bruck, and jack-of-many-intellectual-trades Al Baker to talk about how deaf culture interacts with film.
Films tend to show deafness as tragic, which is not necessarily how the deaf community views themselves. We talk about balancing the demands of a story, how real life works, and the need for positive representation. Also, deaf bowling!
In addition to CODA, we talk about The Sound of Metal, A Quiet Place, Children of a Lesser God, Mr. Holland's Opus, See No Evil Hear No Evil, Eternals, Drive My Car, and more.
Note that this discussion was recorded in May but got bumped with all the shows wrapping up at that time and summer movies launching.
If you liked this, see our previous episode on disability representation.
Hear more Pretty Much Pop. Support the show at patreon.com/prettymuchpop or by choosing a paid subscription through Apple Podcasts. This podcast is part of the Partially Examined Life podcast network.
Pretty Much Pop: A Culture Podcast is the first podcast curated by Open Culture. Browse all Pretty Much Pop posts.