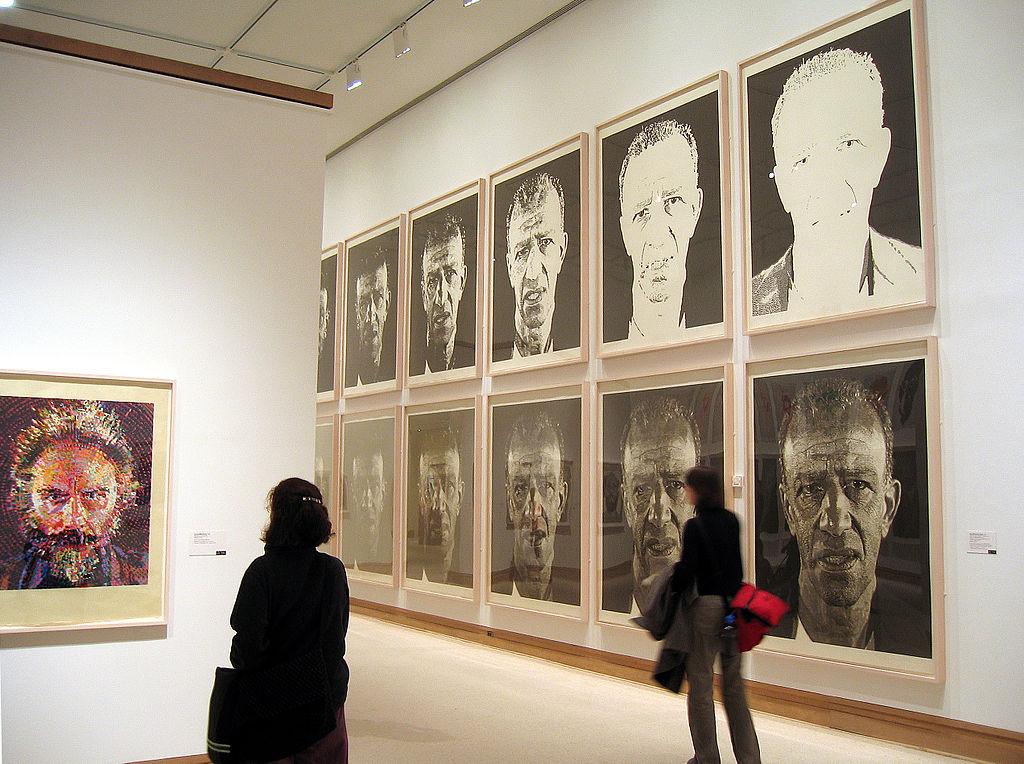 Image by Tomás Fano, via Wikimedia Commons
When COVID-19 was fast spreading across the world, we featured ways to visit a variety of cultural institutions without leaving home here on Open Culture. Lo those two and a half years ago, online museum-going seemed like the healthiest option. Now, with pandemic-related restrictions being loosened and even scrapped all over the world, the time has come to get back out there, or rather in there, spending time at one's favorite cultural institutions. Indeed, a trip to the museum is just what the doctor ordered — in Brussels, literally.
"Starting this month, doctors at the Brugmann Hospital, one of Brussels' largest health centers, are able to prescribe their patients visits to a number of cultural institutions managed by the city" as part of treatments for "stress, anxiety and depression." So reports Smithsonian.com's Molly Enking, adding that "those with a prescription for free entrance can tour ancient underground pathways in the Sewer Museum, check out textiles from the 1500s at the Fashion and Lace Museum, or stroll through the galleries at the CENTRALE contemporary art center, among other activities."
They can also enjoy the Manneken Pis Wardrobe, a museum showcasing the thousand different outfits of the eponymous urinating statue, a symbol of Brussels for centuries now. Seeing as Manneken Pis "has brought a smile to the face of countless tourists from around the world," writes Politico's Ana Fota, it makes sense to see if he can do the same for those most in need of it. As Fota quotes Brugmann University Hospital psychiatrist Vincent Lustygier as saying when asked how a place like the Sewer Museum can help the depressed, "Why not try? We are going to test it and see."
The evaluation should come in six months, the declared period of this "pilot program" that has granted museum visits the status of psychological treatments. Inspired by a similar policy implemented in Montreal back in 2018, it does have a fair bit of research behind it. As the Guardian's Jennifer Rankin reports, "a review by the World Health Organization in 2019 concluded that arts could help people experiencing mental illnesses and urged greater collaboration between culture and public health professionals." The definition of culture here could expand well beyond museums: surely there's also research to do on, say, the undeniable therapeutic value of a good plate of moules-frites.
Related content:
British Doctors To Prescribe Arts & Culture to Patients: "The Arts Are Essential to our Health and Wellbeing"
New Study: Immersing Yourself in Art, Music & Nature Might Reduce Inflammation & Increase Life Expectancy
Why Med Schools Are Requiring Students to Take Art Classes, and How It Makes Med Students Better Doctors
Your Brain on Art: The Emerging Science of Neuroaesthetics Probes What Art Does to Our Brains
Alain de Botton Shows How Art Can Answer Life's Big Questions in Art as Therapy
Based in Seoul, Colin Marshall writes and broadcasts on cities, language, and culture. His projects include the Substack newsletter Books on Cities, the book The Stateless City: a Walk through 21st-Century Los Angeles and the video series The City in Cinema. Follow him on Twitter at @colinmarshall, on Facebook, or on Instagram.