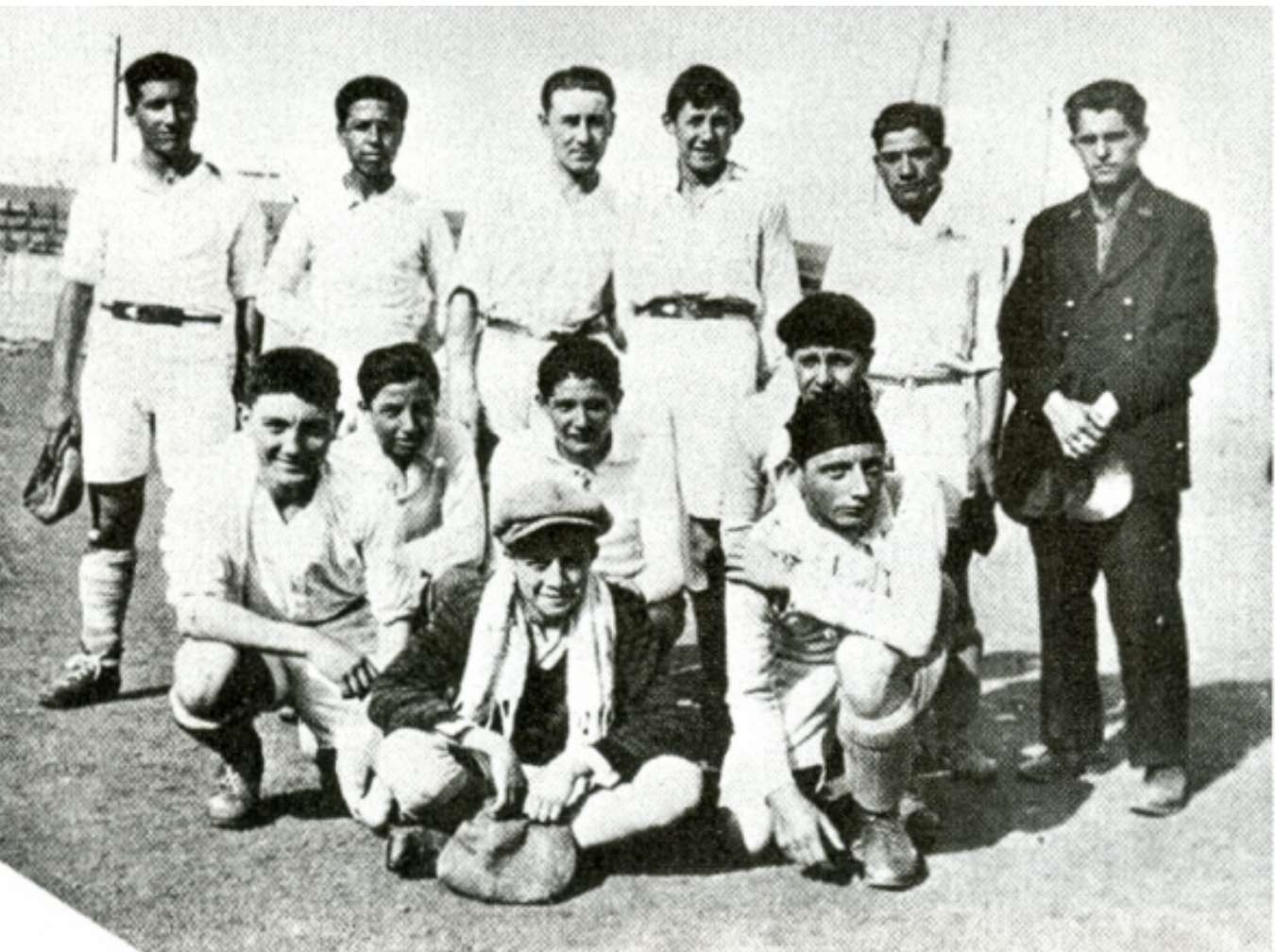 Here's a vintage football [aka soccer] post in celebration of the World Cup…
Albert Camus once said, "After many years in which the world has afforded me many experiences, what I know most surely in the long run about morality and obligations, I owe to football."
He was referring to his college days when he played goalie for the Racing Universitaire d'Alger (RUA) junior team. Camus was a decent player, though not the great player that legend later made him out to be.
For Jim White, author of A Matter of Life and Death: A History of Football in 100 Quotations, soccer perhaps taught Camus a few things about selflessness, cooperation, bravery and resilience. That's a sunny way of looking at things. But perhaps The Telegraph gets at the deeper, darker life lessons Camus took away from soccer:
[T]here is something appropriate about a philosopher like Camus stationing himself between the sticks [that is, in goal]. It is a lonely calling, an individual isolated within a team ethic, one who plays to different constraints. If his team scores, the keeper knows it is nothing to do with him. If the opposition score, however, it is all his fault. Standing sentinel in goal, Camus had plenty of time to reflect on the absurdist nature of his position.
And perhaps the absurdist nature of life itself…
Camus — who appears in the picture up top, wearing the dark color jersey in the front row — contracted tuberculosis when he was only 18 years old. His lungs too damaged to continue playing sports, the young man turned to philosophy. When Camus moved from Algeria to France, he learned that philosophy was a rough and tumble game too — something his soccer days prepared him for. He once quipped, "I learned . . . that a ball never arrives from the direction you expected it. That helped me in later life, especially in mainland France, where nobody plays straight."
If you would like to sign up for Open Culture's free email newsletter, please find it here.
If you would like to support the mission of Open Culture, consider making a donation to our site. It's hard to rely 100% on ads, and your contributions will help us continue providing the best free cultural and educational materials to learners everywhere. You can contribute through PayPal, Patreon, and Venmo (@openculture). Thanks!
Related Content:
Why Jorge Luis Borges Hated Soccer: "Soccer is Popular Because Stupidity is Popular"
What is Albert Camus' The Plague About? An Introduction
Video: The Day Bob Marley Played a Big Soccer Match in Brazil, 1980
Benedict Cumberbatch Reads Albert Camus' Touching Thank You Letter to His Elementary School Teacher