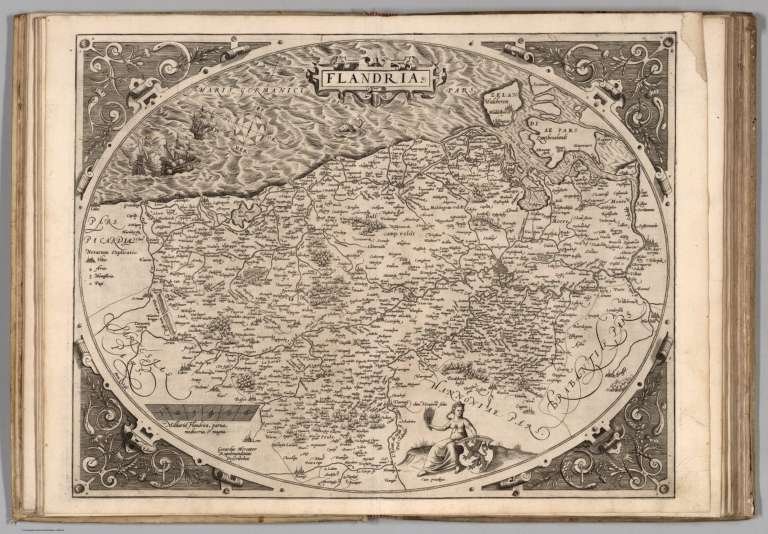 Three years ago, we highlighted one of the most comprehensive map collections in existence, the David Rumsey Map Collection, then newly moved to Stanford University. The Rumsey Collection, we wrote then, "contains a seemingly inexhaustible supply of cartographic images"—justifiable hyperbole, considering the amount of time it would take any one person to absorb the over 150,000 physical artifacts Rumsey has amassed in one place.
By 2016, Rumsey had made almost half the collection—over 67,000 images—freely available in a digital archive that has been growing since 1996. Each entry features high-resolution scans for specialists (you can download them for free) and more manageable image sizes for enthusiasts; a wealth of data about provenance and historical context; and digital, user-friendly tools that use crowd-sourcing to measure the accuracy of antiquated maps against GPS renderings.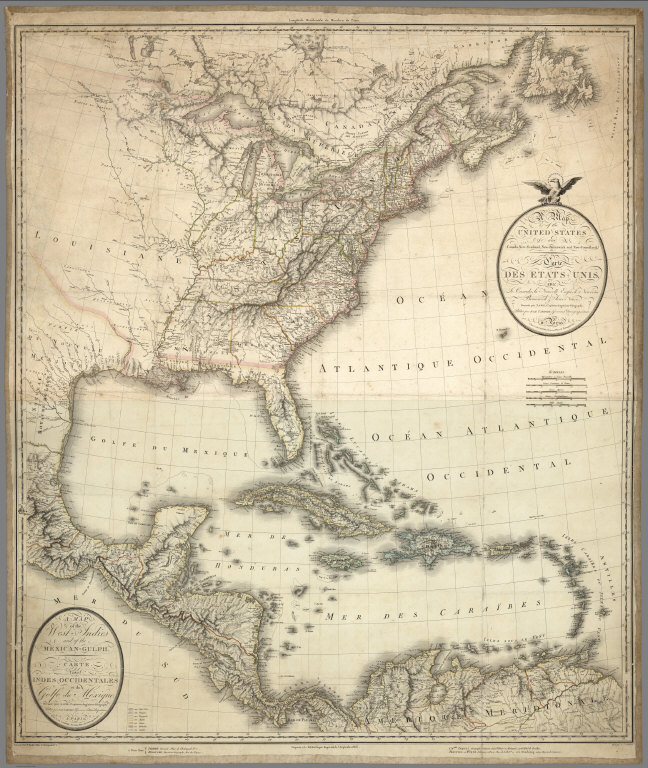 A completist's dream, the archive "includes rare 16th through 21st century maps of America, North America, South America, Europe, Asia, Africa, Pacific, Arctic, Antarctic, and the World." Among the seemingly innumerable examples of cartographic ingenuity we find early data visualizations, utilitarian primers, photographic surveys, intricate topographies, abstract objets d'art, and historical cornerstones of European map-making like Abraham Ortellus's 1570 map of "Flandria" at the top.
The Ortellus "Theatrum" holds "a unique position in the history of cartography," notes the Rumsey Collection, as "'the world's first regularly produced atlas.'" It was also the first example of a "Theatre of the World," a style that would become ubiquitous in the following century, and it was "the first undertaking of its kind to reduce the best available maps to a uniform format."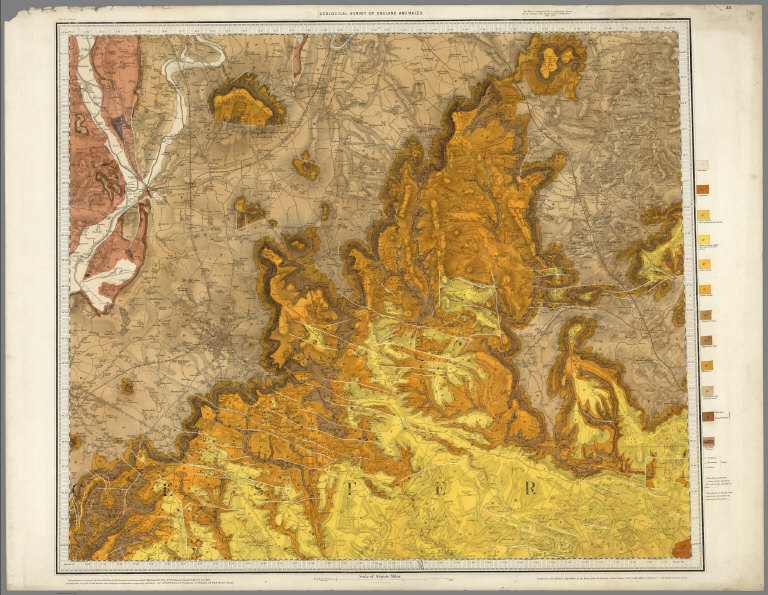 To make this document even more compelling, it contains its own bibliography. Ortellus "mentioned the names of the authors of the original maps" he drew from "and added a great many names of other cartographers and geographers." Not all of the 91,000 and counting maps in the Rumsey digital collection combine this degree of stylistic mastery, historical import, and scholarly rigor. But a survey of the Collection's categories will produce few that disappoint in any one of these areas.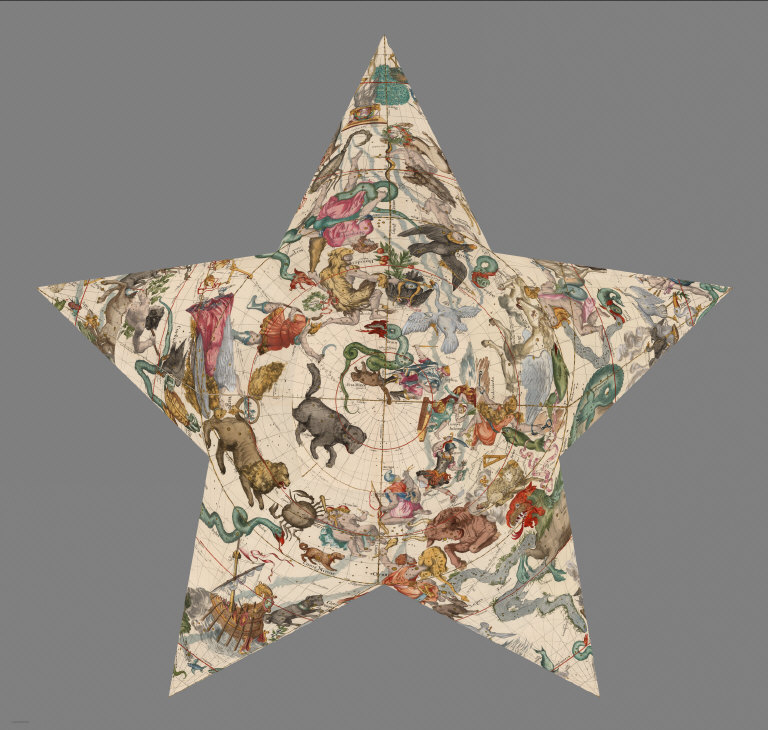 The "important and rare" 1806 map of the U.S. and West Indies by Charles Piquet; the Tolkien-like Vergleichendes Tableau der bedeutendsten Hoehen der Erde, from 1855, a "decorative chart… showing comparative tables of the greatest mountains and volcanoes of the world"; the almost-expressionist map of Cheltenham from 1899 by the Geological Survey of Great Britain and Ireland; the fancifully-illustrated star-shaped star chart made by Ignace Gaston Pardies in 1693; Mike Cressy's 1988 "Literary Map of Latin America"…..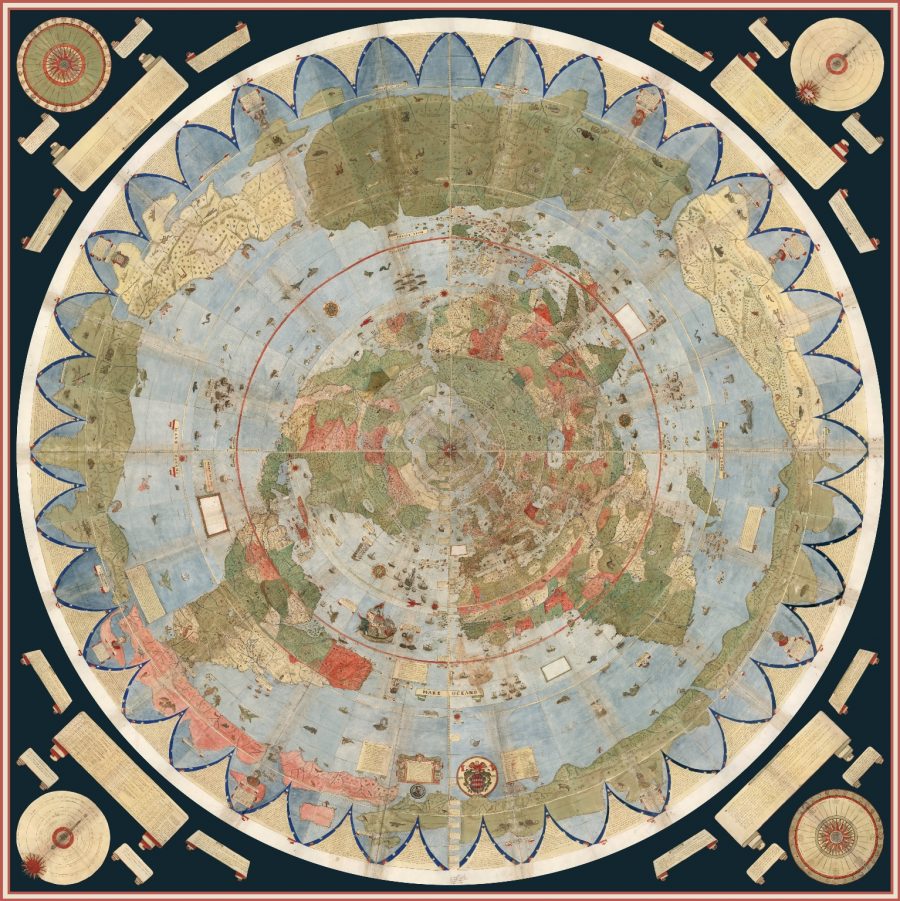 This briefest overview of the Collection's highlights already feels exhaustive. No matter your level of interest in maps, from the casual to the lifelong obsessive, The David Rumsey collection will deliver multiple points of entry to maps you never knew existed, and with them, new ways of seeing cities, regions, nations, territories, continents, planets, and beyond. Enter the collection here.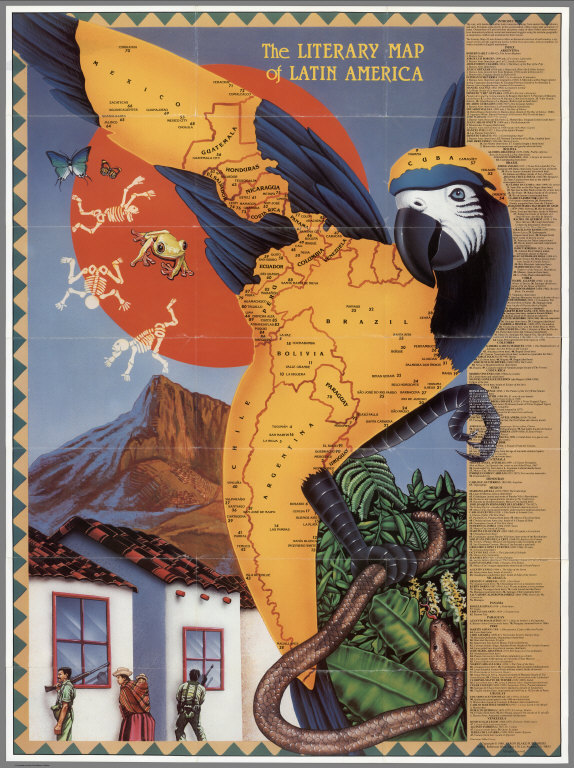 Related Content:
Download 67,000 Historic Maps (in High Resolution) from the Wonderful David Rumsey Map Collection
The History of Cartography, "the Most Ambitious Overview of Map Making Ever Undertaken," Is Free Online
View and Download Nearly 60,000 Maps from the U.S. Geological Survey (USGS)
Josh Jones is a writer and musician based in Durham, NC. Follow him at @jdmagness