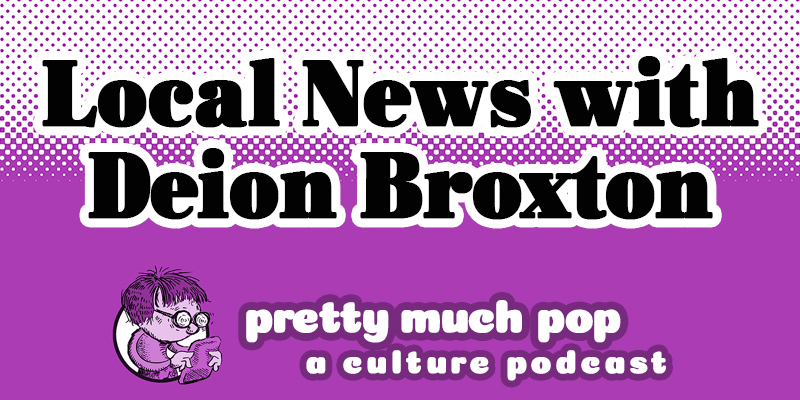 Is news entertainment? To what extent has local news consumption decreased given the alternatives? Deion is an on-air reporter for NBC Montana who was recently memified for fleeing amusingly from some bison. He joins your hosts Mark Linsenmayer, Erica Spyres, and Brian Hirt to discuss what we might be missing out on, the uses and abuses of news coverage, reality vs. media portrayals, and the current status of "trusted news reporter" in our collective consciousness.
Here are a few relevant articles to peruse:
Read that story about the murder that Deion refers to. Deion's bison encounter has been covered on the Today Show, Time, Huffington Post, etc. Follow him @DeionNBCMT.
This episode includes bonus discussion that you can only hear by supporting the podcast at patreon.com/prettymuchpop. This podcast is part of the Partially Examined Life podcast network.
Pretty Much Pop: A Culture Podcast is the first podcast curated by Open Culture. Browse all Pretty Much Pop posts or start with the first episode.