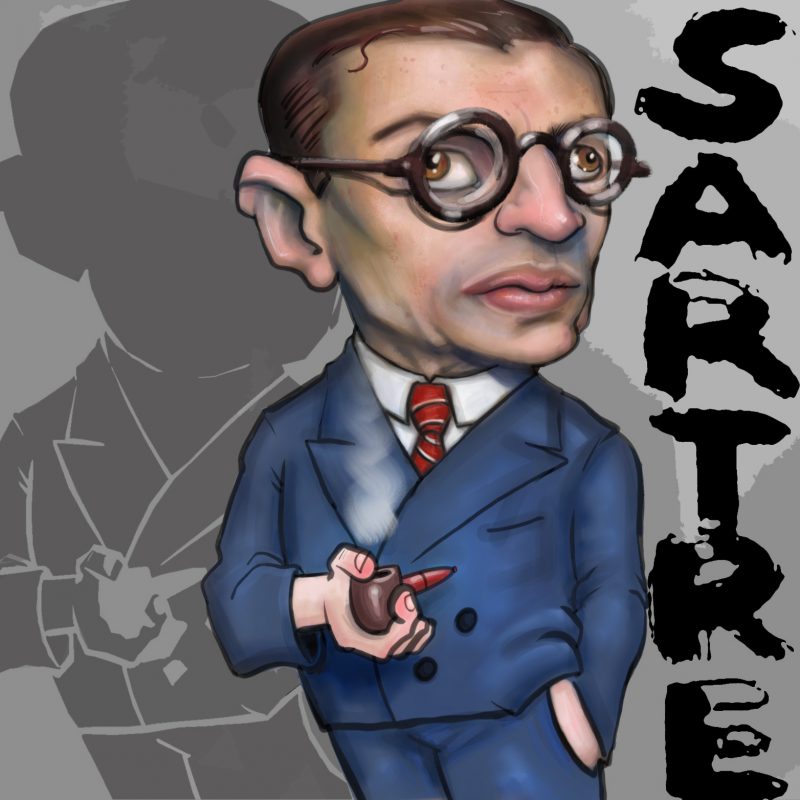 Jean-Paul Sartre produced plays and novels like The Respectful Prostitute (1946), which explored racism in the American South. These works were criticized as too polemical to count as good literature. What might in the present day culminate only in a Twitter fight led Sartre to publish a whole book defending his practices, called What Is Literature? (1946).
In the clip below, Mark Linsenmayer from the Partially Examined Life Philosophy Podcast explains Sartre's view, outlining both how strange it is and why you might want to take it seriously anyway. In short, Sartre sees the act of writing fiction as an ethical appeal to his reader's freedom. The reader is challenged to hear the truths the work expresses, to understand and take action on them. More directly, the reader is challenged to read the work, which involves a demand on the reader's attention and imagination to "flesh out" the situations the book describes. The reader takes an active role in completing the work, and this role can be abandoned freely at any time. If a writer creates an escapist fantasy, the reader is invited to escape. If the writer produces a piece of lying propaganda, then the reader is being invited to collaborate in that fundamentally corrupt work.
So if writing is always an ethical, political act, then Sartre shouldn't be blamed for producing overtly political work. In fact, writers who deny that their work is political are dodging their own responsibility for playing haphazardly with this potentially dangerous tool. Their work will produce political effects whether they like it or not.
The Partially Examined Life episode 212 (Sartre on Literature) is a two-part treatment of the first two chapters of this text, weighing Sartre's words to try to understand them and determine whether they ultimately make sense. Listen to the full episode below or go subscribe to The Partially Examined Life Philosophy Podcast at partiallyexaminedlife.com.
Part 1:
Part 2:
Mark Linsenmayer is the host of The Partially Examined Life and Nakedly Examined Music podcasts. 
Related Content:
An Animated Introduction to the Existentialist Philosophy of Jean-Paul Sartre… and How It Can Open Our Eyes to Life's Possibilities
A Crash Course in Existentialism: A Short Introduction to Jean-Paul Sartre & Finding Meaning in a Meaningless World
Jean-Paul Sartre's Concepts of Freedom & "Existential Choice" Explained in an Animated Video Narrated by Stephen Fry
Jean-Paul Sartre on How American Jazz Lets You Experience Existentialist Freedom & Transcendence
Jean-Paul Sartre Breaks Down the Bad Faith of Intellectuals