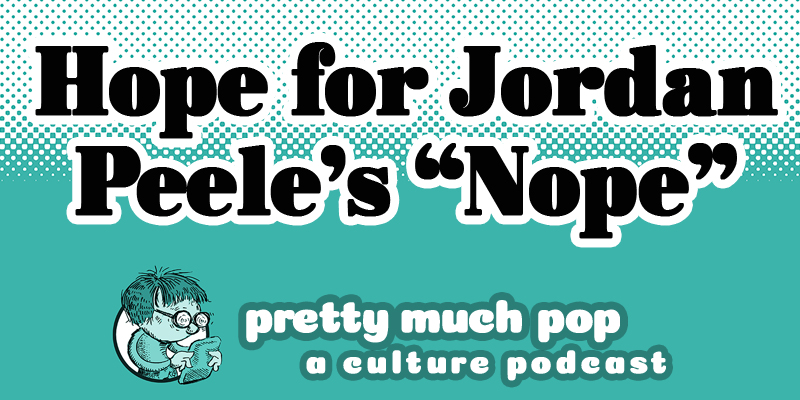 Jordan Peele's launch from a solid comedy base with Comedy Central's Key & Peele show to the unexpected horror film Get Out was so impressive that he's generated a huge amount of good will that allows him to play the full-on auteur with huge budgets. Did that pay off with his third film, the monster movie Nope?
Your Pretty Much Pop host Mark Linsenmayer is joined by Lawrence Ware (philosophy prof. and entertainment writer), Sarahlyn Bruck (novelist and writing prof.), and Nicole Pometti (media artist and podcaster) to second guess Peele's various creative decisions.
A few articles we reviewed include:
Follow us @law_writes, @sarahlynbruck, @remakespodcast, @MarkLinsenmayer.
Hear more Pretty Much Pop. Support the show and hear bonus talking for this and nearly every other episode at patreon.com/prettymuchpop or by choosing a paid subscription through Apple Podcasts. This podcast is part of the Partially Examined Life podcast network.
Pretty Much Pop: A Culture Podcast is the first podcast curated by Open Culture. Browse all Pretty Much Pop posts.