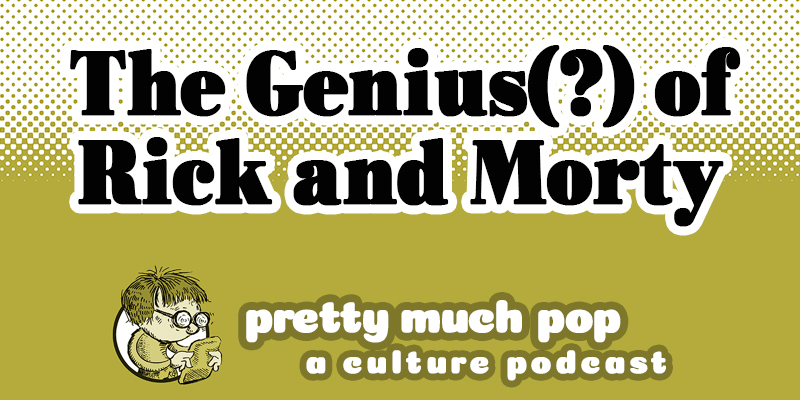 Mark Linsenmayer, Erica Spyres, and Brian Hirt address the 4-season 2013 Adult Swim show, which currently has a 94% critics' rating on Rotten Tomatoes. What kind of humor is it, and how are we supposed to take its sci-fi and family drama elements? While its concepts start as parody, with an anything-goes style of animation, they're creative and grounded enough to actually contribute to multiple genres. How smart is the show, exactly? And its fans? Is Rick a super hero, or maybe essentially Dr. Who? What might this very serialized sit-com look like in longevity?
We also touch on other adult cartoons like South Park, Solar Opposites, The Simpsons, Family Guy, plus Community, Scrubs, and more.
Hear the interview we refer to with the show's creators. Watch the video we mention about its directors. Visit the Rick and Morty wiki for episode descriptions and other things.
Some articles that we bring up or otherwise fueled our discussion include:
Learn more at prettymuchpop.com. This episode includes bonus discussion that you can only hear by supporting the podcast at patreon.com/prettymuchpop. This podcast is part of the Partially Examined Life podcast network.
Pretty Much Pop: A Culture Podcast is the first podcast curated by Open Culture. Browse all Pretty Much Pop posts.