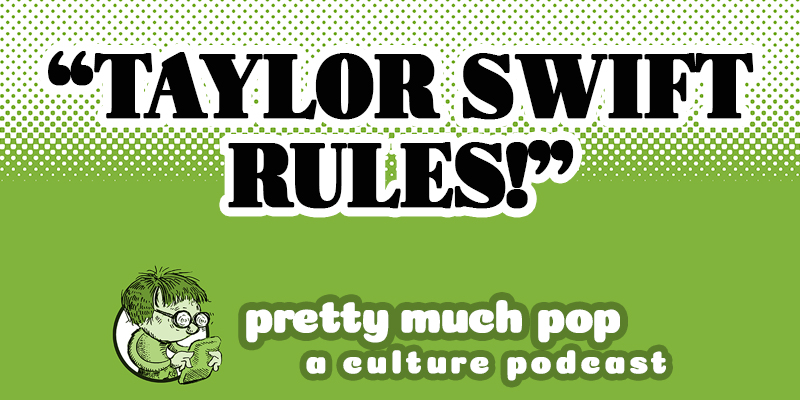 Prompted by the release of new album Folklore and the 2020 documentary Miss Americana, your hosts Mark Linsenmayer, Erica Spyres, and Brian Hirt speak with guest Amber Padgett about her love of Taylor, ranking the albums/eras, Taylor as songwriter/puppetmaster, why the hate, weird levels of fan engagement, double standards in expectations for female artists, and more. Like all of our discussions, this one is should be interesting to fans, haters, and folks who're just curious as to what all the fuss is about.
A few of the sources we scanned to prepare:
Amber recommends Taylor's Tiny Desk Concert. Watch Erica and Drew cover "Exile." Here's that album of Ryan Adams' 1989 covers that Erica mentions. And yes, we're open to a comparable Beyoncé episode if we can find a guest super-fan and listeners want more of this kind of thing.
Learn more at prettymuchpop.com. This episode includes bonus discussion that you can only hear by supporting the podcast at patreon.com/prettymuchpop. This podcast is part of the Partially Examined Life podcast network.
Pretty Much Pop: A Culture Podcast is the first podcast curated by Open Culture. Browse all Pretty Much Pop posts.