This week The New York Times Magazine published a story titled "Jerry Seinfeld Intends to Die Standing Up," filling us in on what the comedian has been up to in the 14 years since Seinfeld, the sitcom that seemed to define the '90s, went off the air. As Jonah Weiner explains, Seinfeld has been "living the life of a road comic, albeit one who sells out 20,000-seat London arenas and schleps to gigs via chartered planes rather than rented subcompacts."
Despite his great wealth, Seinfeld has chosen to devote part of almost every week since 2000 (two years after the end of the TV show) to doing stand-up comedy. At 58, Seinfeld remains fully committed to the craft of telling jokes to a roomful of strangers. As he tells Weiner, he sees himself more as an exacting athlete than a tortured artist. "I'm not filling a deep emotional hole here," Seinfeld says. "I'm playing a very difficult game, and if you'd like to see someone who's very good at a difficult game, that's what I do."
And if you'd like to learn a little about how the game of stand-up comedy is played, the Times has posted this interesting five-minute video in which Seinfeld explains the evolution of a joke, from simple childhood observation to carefully thought-out gag. "Whereas most comedians are lazy bastards," Sarah Silverman says of Seinfeld, "he's the ultimate craftsman."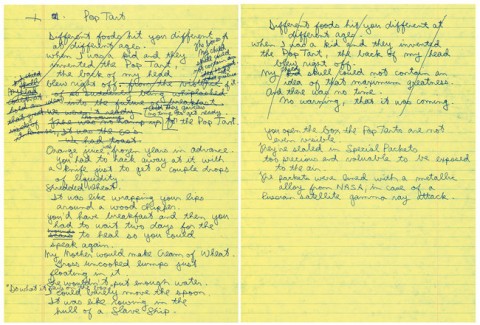 Related content:
Comedians in Cars Getting Coffee: Jerry Seinfeld's New Series Debuts on the Web