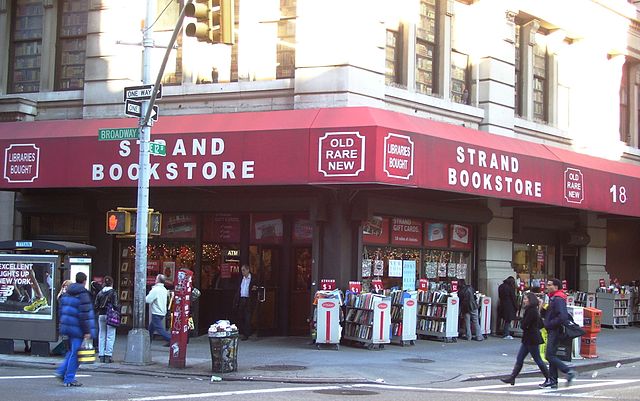 Image by Beyond My Ken via Wikimedia Commons
Think you know literature inside and out? If you're feeling confident, then we'd suggest taking the literary matching quizzes that the great Strand Bookstore (located in New York City, of course) has given to its prospective employees since the 1970s. Click here, and you can take a series of 5 quizzes (each with 10 questions) where you're asked to match authors and titles. When you're done, let us know how you did in the comments section below. Best of luck.
Follow Open Culture on Facebook, Twitter, Instagram, Google Plus, and Flipboard and share intelligent media with your friends. Or better yet, sign up for our daily email and get a daily dose of Open Culture in your inbox. To make sure that our posts definitely appear in your Facebook newsfeed, just follow these simple steps.
If you'd like to help support Open Culture, please sign up for a 30-day free trial from Audible.com or The Great Courses Plus. You will get free audio books and free courses in return. No strings attached.
Related Content:
Download 55 Free Online Literature Courses: From Dante and Milton to Kerouac and Tolkien
900 Free Audio Books: Download Great Books for Free.
800 Free eBooks for iPad, Kindle & Other Devices