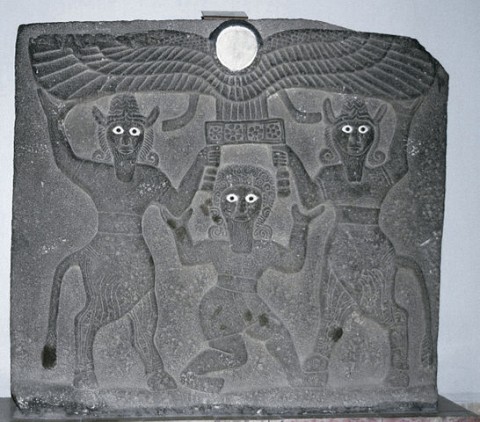 Long ago, in the ancient civ­i­liza­tion of Mesopotamia, Akka­di­an was the dom­i­nant lan­guage. And, for cen­turies, it remained the lin­gua fran­ca in the Ancient Near East. But then it was grad­u­al­ly squeezed out by Ara­ma­ic, and it fad­ed into obliv­ion once Alexan­der the Great Hel­l­enized (Greek­i­fied) the region.
Now, 2,000+ years lat­er, Akka­di­an is mak­ing a small come­back. At Cam­bridge Uni­ver­si­ty, Dr. Mar­tin Wor­thing­ton, an expert in Baby­lon­ian and Assyr­i­an gram­mar, has start­ed record­ing read­ings of poems, myths and oth­er texts in Akka­di­an, includ­ing The Epic of Gil­gamesh. This clip gives you a taste of what Gil­gamesh, one of the ear­li­est known works of lit­er­a­ture, sounds like in its moth­er tongue. Or, you can jump into the full col­lec­tion of read­ings right here.
If you would like to sign up for Open Culture's free email newslet­ter, please find it here.
If you would like to sup­port the mis­sion of Open Cul­ture, con­sid­er mak­ing a dona­tion to our site. It's hard to rely 100% on ads, and your con­tri­bu­tions will help us con­tin­ue pro­vid­ing the best free cul­tur­al and edu­ca­tion­al mate­ri­als to learn­ers every­where. You can con­tribute through Pay­Pal, Patre­on, and Ven­mo (@openculture). Thanks!
via Her­itage Key
Relat­ed Con­tent:
World Lit­er­a­ture in 13 Parts: From Gil­gamesh to Gar­cía Márquez
The Ancient His­to­ry Learn­ing Guide
What Ancient Greek Music Sound­ed Like: Hear a Recon­struc­tion That is '100% Accu­rate'