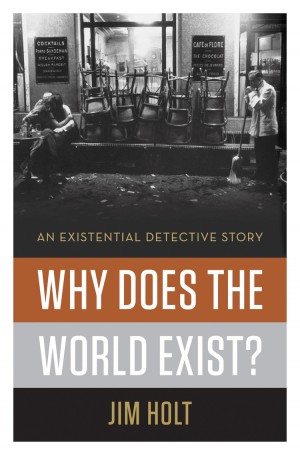 If books figure into your holiday gift-giving plans, then we've got a little something for you — a meta list of the best books of 2012. It's now December, the final month of the year, which means that newspapers and magazines can start taking stock of 2012 and declare their favorites.
The New York Times Book Review announced The 10 Best Books of 2012 this weekend, just a few days after naming the 100 Notable Books of 2012. Some familiar names appear on the winnowed down list — Robert Caro, Dave Eggers and Zadie Smith — but I'm most tempted by Jim Holt's Why Does the World Exist?: An Existential Detective Story. The question has crossed my mind lately.
The Washington Post boils down three lists — The Best Graphic Novels of 2012, 50 Notable Works of Fiction, 50 Notable Works of Nonfiction — to one. Behold The Top 10 Books of 2012. Fiction-wise, I'm not blown away by the picks. But, when it comes to Nonfiction, they're on the mark with House of Stone: A Memoir of Home, Family, and a Lost Middle East by Anthony Shadid, the award-winning New York Times journalist who died earlier this year in Syria.
You can find more good reads with "Best of" lists created by NPR, Publishers Weekly, Esquire, HuffPo and The Guardian. And if you're looking for a deal, don't miss this: Amazon.com is now offering 40% off books appearing on its list of 2012 Editors' Picks. Meanwhile Audible.com has produced its own list of favorites, and it's worth highlighting if only because, when you sign up for a Free Trial, you can download one of their selections (or pretty much any other audiobook you want) for free. Learn more and initiate the free download here.
Now my dear fellow readers, it's your turn. We want to hear what books (published in 2012) left the strongest impression on you. Give us your thoughts in the comments section below and we'll publish the Open Culture Best of 2012 list later this week. We look forward to hearing your picks!