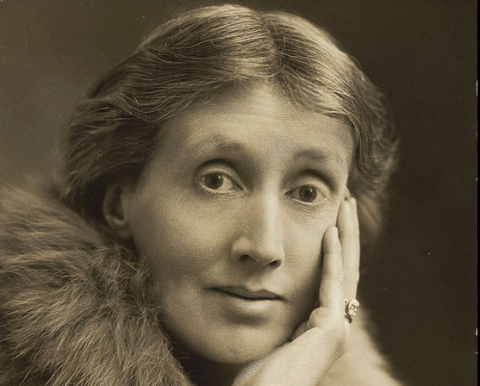 Goodreads, that social network for the bookish, recently posted on its blog the results of a survey taken among its 20 million members with the melancholy title "The Psychology of Abandonment." Complete with infographic, the survey gives us, among other things, a list of the "Top Five Abandoned Classics." James Joyce's Ulysses is third on the list, and I'm not at all surprised to find it there. One must know Ulysses, it seems, to merit consideration as a culturally literate person. But Ulysses, perhaps more than any work of modern literature, can easily discourage. It presents us with a landscape so psychologically complex, so dense with literary and historical allusion and contemporary cultural reference, that I cannot say I would have known what to do with it had I not read it under the auspices of an august Irish Joyce scholar and with Don Gifford's guidebook Ulysses Annotated ready at hand. I had nowhere near the breadth and depth of reading Joyce seems to assume of his ideal reader. Few people do.
Two of Joyce's contemporaries, however, had such a grasp of literature and language: T.S. Eliot and Virginia Woolf. And the two had quite a lot to say about the book, much of it to each other. Eliot recommended Joyce's novel to Woolf, and very soon after its 1922 publication, she purchased her own copy. At the time, Woolf was hard at work on her story "Mrs. Dalloway on Bond Street," which would eventually grow into her next novel, Mrs. Dalloway. She was also immersed in Proust's epic Remembrance of Things Past, just beginning the second volume. According to Dartmouth's James Heffernan, Woolf "chafes at the thought of Ulysses," writing haughtily:
Oh what a bore about Joyce! Just as I was devoting myself to Proust—Now I must put aside Proust—and what I suspect is that Joyce is one of those undelivered geniuses, whom one can't neglect, or silence their groans, but must help them out, at considerable pains to oneself.
Heffernan chronicles Woolf's reading of Ulysses, which she documented in her diary in a "withering assessment" as the work of "a self-taught working man… egotistic, insistent, raw, striking, & ultimately nauseating." "When one can have cooked flesh," she writes, "why have the raw?"
This private critical opinion Woolf recorded after reading only 200 pages of the novel. Heffernan makes the case that she read no more thereafter. Though she claimed to have "finished Ulysses," he takes her to mean she had finished with the book, putting it aside like those bewildered, bored, or exasperated Goodreads members. Nevertheless, Woolf could not shake Joyce. She continued to write about him, to Eliot and herself. "Never did any book so bore me," she would write, and many more very disparaging remarks about her brilliant contemporary.
Over and again she savaged Joyce in her diaries; so much so that it seems to Heffernan and Woolf scholar Suzette Henke that hers is a case of protesting too much against an author whom, Henke alleges, was her "artistic 'double,' a male ally in the modernist battle for psychological realism." This may indeed be so. In the midst of her characterizations of Joyce as uncouth, boring, "underbred" and worse, she admits in her diary that what she attempted in her fiction was "probably being better done by Mr. Joyce." While hardly any reader of Ulysses—among those who finish it and those who don't—can say they are attempting something near what he accomplished, we might all find some solace in knowing that a reader as sharp as Virginia Woolf found his modernist masterpiece either so boring or so intimidating that even she may not have been able to finish it.
Related Content:
On Bloomsday, Hear James Joyce Read From his Epic Ulysses, 1924
Read Ulysses Seen, A Graphic Novel Adaptation of James Joyce's Classic
Watch Patti Smith Read from Virginia Woolf, and Hear the Only Surviving Recording of Woolf's Voice
James Joyce's Ulysses: Download the Free Audio Book (also find in our collection of Free eBooks)
Josh Jones is a writer and musician based in Durham, NC. Follow him at @jdmagness