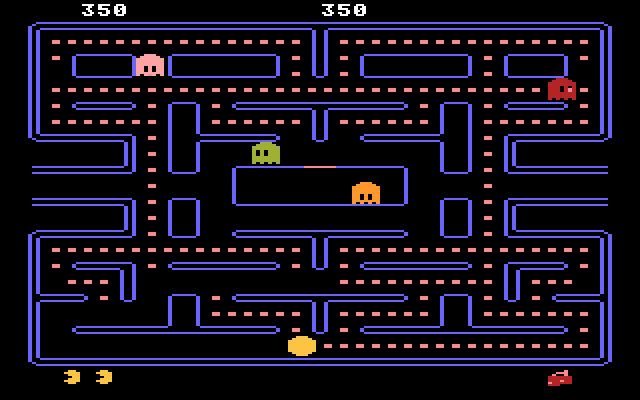 While I was growing up in the 1990s, my parents' refusal to purchase gaming consoles gave me no choice but to navigate the age of Nintendo 64 with a doddering, nearly decade-old PC. As my friends were enthralled by the then-dazzling graphics of Mario 64, I was using my lumbering mastodon of a 486/66 mhz computer as a way to re-experience some of the best console games of years past. Having downloaded programs that turned my computer into a keyboard-controlled Atari, Nintendo, Super Nintendo, or Sega Genesis, and having sought out the websites that hosted the game files, I was mollified by playing Pac Man (1980), Castlevania (1986), and Asteroids (1979), amongst dozens of others.
Earlier this year, the Internet Archive set aflame the hearts of nostalgic gamers everywhere by opening the Historical Software Collection, making classics such as Karateka (1984) and Akalabeth (1980) freely available and removing the need to download any additional software components. On Boxing Day, the generous souls at the Internet Archive announced a follow-up: the Console Living Room. For those wishing to relive the joys of early consoles, sourcing classic titles and downloading emulation programs to turn your computer into a virtual console is no longer necessary. Using nothing more than their browser (Firefox is recommended), users can enjoy the full (albeit temporarily soundless) experience of '70s and '80s classics and rarities on the Atari 2600, Atari 7800 ProSystem, ColecoVision, Magnavox Odyssey², and Astrocade consoles. Quick sessions of Donkey Kong (1981), Asteroids  (1987), and Mario Bros. (1988) have never been easier.
For a full list of games, including Dig Dug (1984), Frogger (1982), and Pac Man (1983), head over to the Internet Archive's Console Living Room. For further information, check out their initial announcement.
Ilia Blinderman is a Montreal-based culture and science writer. Follow him at @iliablinderman.
Related Content:
Run Vintage Video Games (From Pac-Man to E.T.) and Software in Your Web Browser, Thanks to Archive.org
Timothy Leary Plans a Neuromancer Video Game, with Art by Keith Haring, Music by Devo & Cameos by David Byrne
Long Live Glitch! The Art & Code from the Game Now Released into the Public Domain