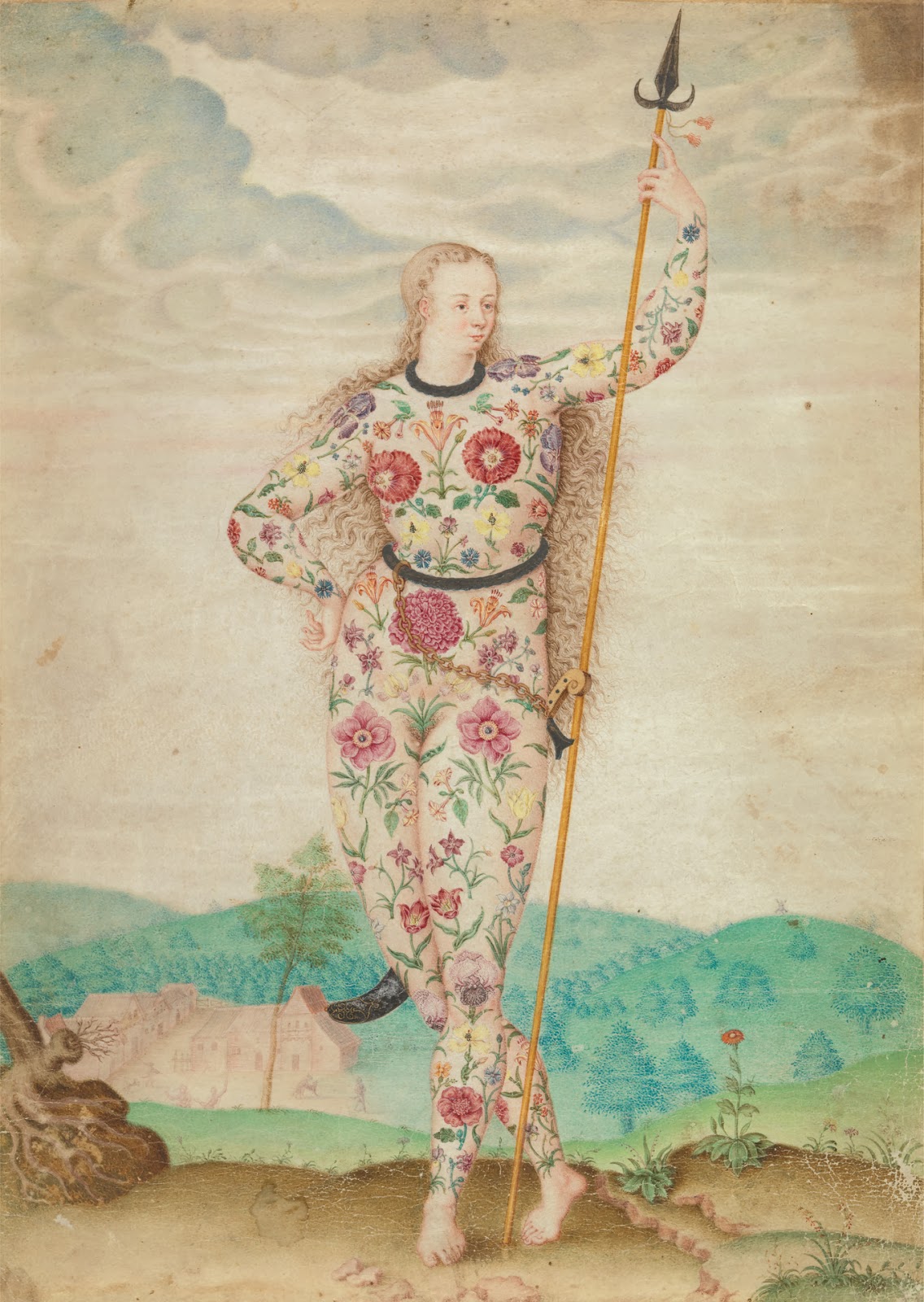 It may seem that we live in an era so technologically advanced that our daily concerns differ vastly from those of our ancestors. Nothing could be farther from the truth: we still wonder about the best ways to talk to the opposite sex, still devise outlandish hangover cures, and still obsess over how to lose weight. Considering that our forebears have, by now, repeatedly faced these niggling problems, would it not be wise to consult their wisdom? If you're more inclined to take the advice of an ancient monk than write Dear Abby, you're in luck. Ask The Past is here to help.
Run by Johns Hopkins' Elizabeth Archibald, Ask The Past is a compendium of wisdom from the history books. Below, we've selected several pieces of ancient wisdom that may (or may not) help our readers overcome some common problems:
How To Remove A Tattoo (c. 500)
 "They call stigmata things inscribed on the face or some other part of the body, for example on the hands of soldiers… In cases where we wish to remove such stigmata, we must use the following preparation… When applying, first clean thestigmata with niter, smear them with resin of terebinth, and bandage for five days… The stigmata are removed in twenty days, without great ulceration and without a scar."
Aetius of Amida, Tetrabiblion (c. 500)
"That one shall not be drunke. Drink the iuyce of Yerrow fasting, and ye shall not be drunke, for no drinke; and if you were drunke it will make you sober: or else take the marrow of porke fasting, and ye shall not be drunke; and if you be drunke annoint your privie members in vineger, and ye shall waxe sober." 
The Booke of Pretty Conceits (1628)
The 16th Century "How To Lose That Belly In 14 Days!" (1595)
"An excellent and approved thing to make them slender, that are grosse. Let them eate three or foure cloves of Garlick, with as much of Bread and butter every morning and evening, first and last, neither eating nor drinking of three or foure howres after their taking of it in the morning for the space of fourteene days at the least: and drinke every day three draughts of the decoction of Fennell: that is, of the water wherein Fennell is sod, and well strained, fourteene dayes after the least, at morning, noone and night. I knewe a man that was marveilous grosse, & could not go a quarter of a mile, but was enforst to rest him a dosen times at the least: that with this medicine tooke away his grossenesse, and after could iourney verye well on foote."

Thomas Lupton, A Thousand Notable Things (1595)
 "To make hair and beard grow. Take honeybees in quantity and dry them in a basket by the fire, then make a powder of them, which you thin out with olive oil, and with this ointment, dab several times the place where you would like to have hair, and you will see miracles." 
 Traicté nouveau, intitulé, bastiment de receptes (1539)
How to Make Someone Die of Laughter (13th century) 
"Beneath the armpits are certain veins called "ticklish" which, if they are cut, cause a man to die of laughter." 
Richardus Salernitanus (13th c.?)
For more pearls of wisdom, including How To Walk On Water, How To Garden With Lobsters, and How To Tell Jokes, head over to Ask The Past.
Ilia Blinderman is a Montreal-based culture and science writer. Follow him at @iliablinderman, or read more of his writing at the Huffington Post.
Related Content:
George Washington's 110 Rules for Civility and Decent Behavior
Lewis Carroll's 8 Still-Relevant Rules For Letter-Writing
Medieval Cats Behaving Badly: Kitties That Left Paw Prints … and Peed … on 15th Century Manuscripts