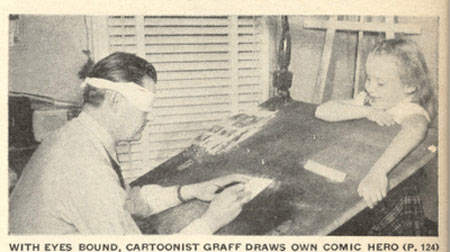 At some point in your life, no doubt, you've thought that you have done something so many times that you could do it with your eyes closed — be it change a diaper, make coffee, drive to work or perform a minor surgical procedure. Not that this would necessarily be a good idea (especially that last one) but there's something about repetition, routine and muscle memory that makes a task so familiar that sight seems superfluous.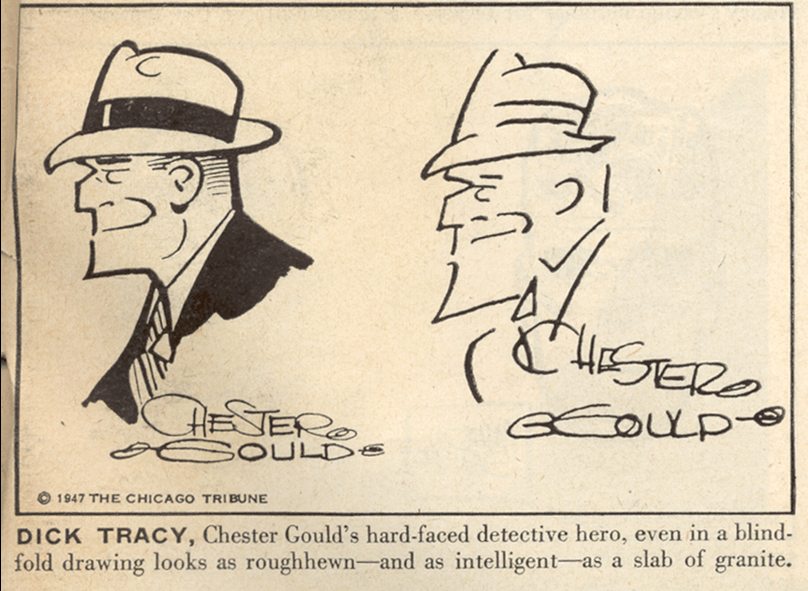 In 1947, LIFE Magazine asked some of the most famous cartoonists around to draw their comic strip characters blindfolded. The results are fascinating, looking a bit like the outcome of a clinical test on artists before and after taking illicit substances. (See our previous post: Artist Draws Nine Portraits on LSD During 1950s Research Experiment.)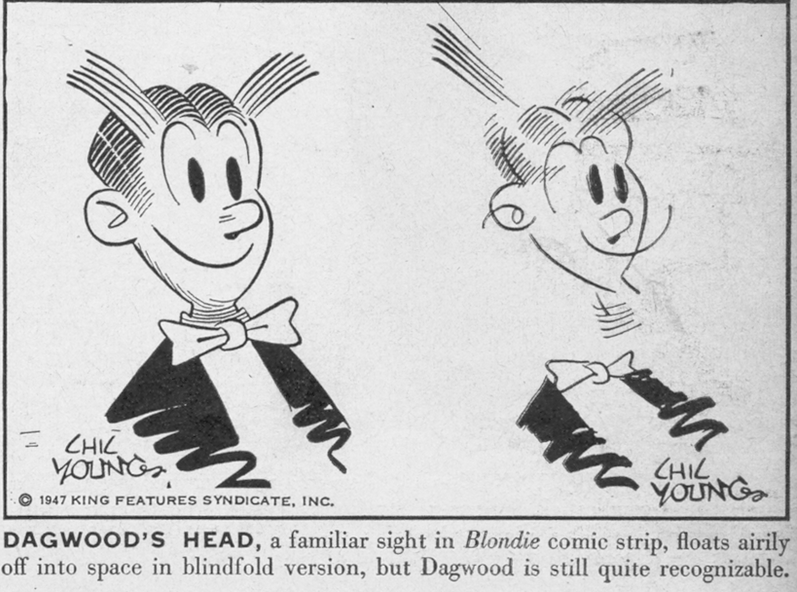 Chic Young's blindfolded version of Dagwood Bumstead is all dynamic lines and spirals, looking a bit like a doodle from an Italian Futurist. Chester Gould's blind attempt at Dick Tracy's chiseled profile looks not all that different from the sighted version. And Milton Caniff's Steve Canyon has all the elements there — the flinty eyes, the wavy hair – but it's all jumbled together.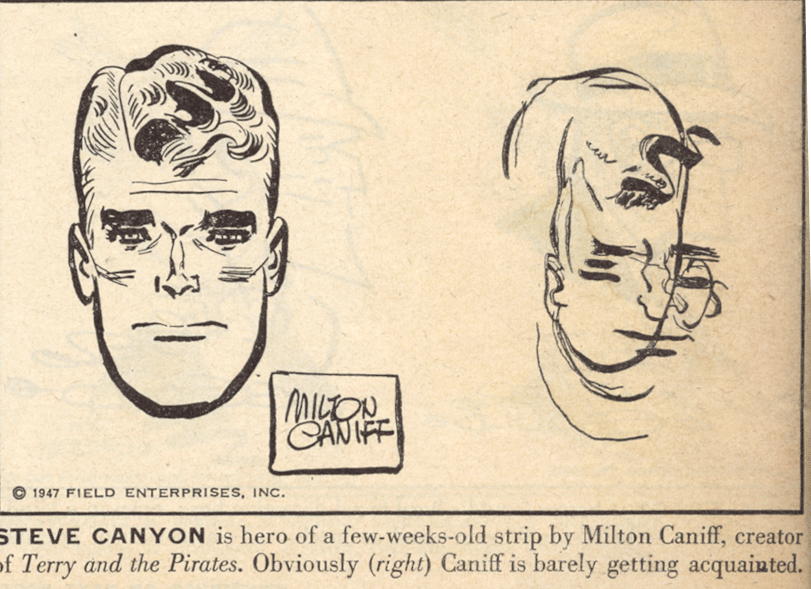 You can see more such drawings here.
via BoingBoing
Related Content: 
Gertie the Dinosaur: The Mother of all Cartoon Characters
Visit the World of Little Nemo Artist Winsor McCay: Three Classic Animations and a Google Doodle
How Walt Disney Cartoons are Made
Jonathan Crow is a Los Angeles-based writer and filmmaker whose work has appeared in Yahoo!, The Hollywood Reporter, and other publications. You can follow him at @jonccrow. And check out his blog Veeptopus, featuring one new drawing of a vice president with an octopus on his head daily.  The Veeptopus store is here.