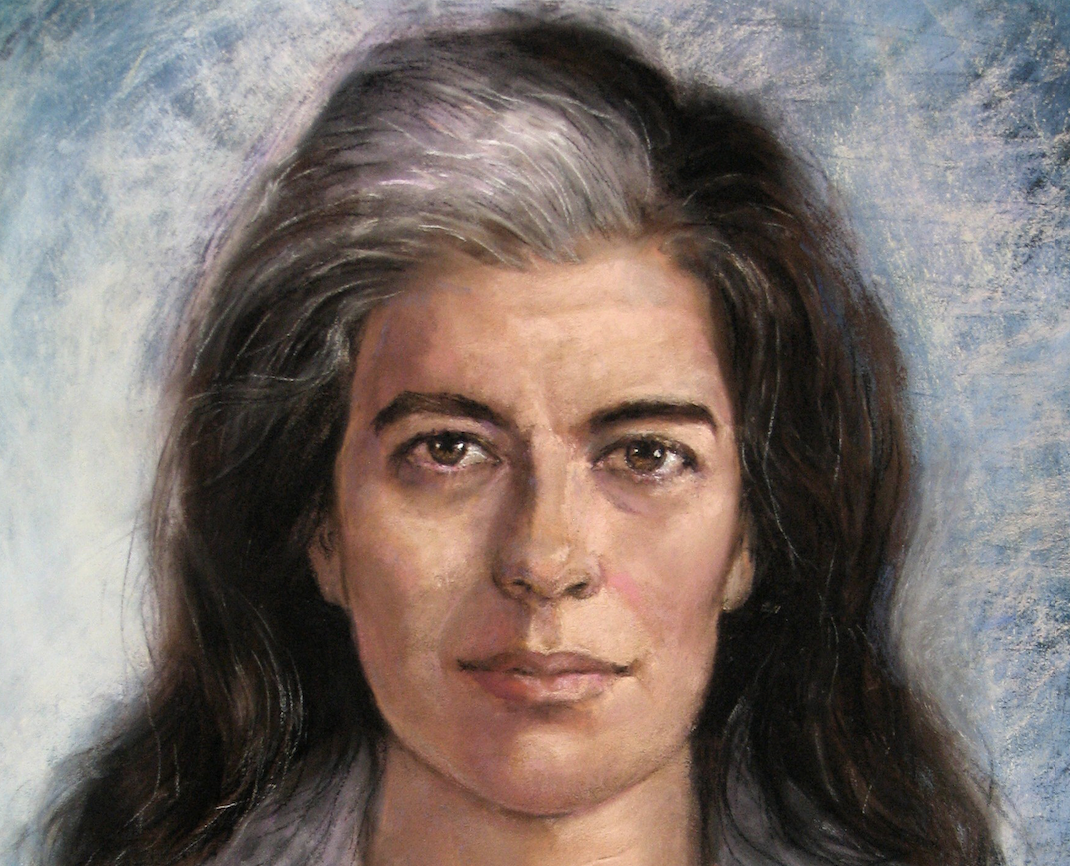 Image by Juan Fernando Bastos, via Wikimedia Commons
Parenting is difficult. I don't need to tell you this—those of you who face the challenge daily and hourly. Those of you who don't have heard your friends—and your own parents—do enough complaining that you know, in theory at least, how raising humans is rough business all around. Paradoxically, there is no rulebook for parenting and there are hundreds of rulebooks for parenting, seemingly a new one published every day. In my admittedly limited experience as the parent of a young child, most such guides have diminishing returns next to the direct lessons learned in the fray, so to speak, through trial after trial and no small amount of error.
But we do benefit from the wisdom of others, especially those who record their experiments in child-rearing with the precision and thoughtfulness of Susan Sontag. In the list below, made by a 26-year-old Sontag in 1959, we see how the young mother of a then 7-year-old David Rieff approached the job.
The son of Sontag and sociologist Philip Rieff ("pop," below), whom Sontag married at 17 then divorced in 1958, David has written a memoir of Sontag's painful final days. He also edited her journals and notebooks, which contained the following rules.
Be consistent.
Don't speak about him to others (e.g. tell funny things) in his presence. (Don't make him self-conscious.)
Don't praise him for something I wouldn't always accept as good.
Don't reprimand him harshly for something he's been allowed to do.
Daily routine: eating, homework, bath, teeth, room, story, bed.
Don't allow him to monopolize me when I am with other people.
Always speak well of his pop. (No faces, sighs, impatience, etc.)
Do not discourage childish fantasies.
Make him aware that there is a grown-up world that's none of his business.
Don't assume that what I don't like to do (bath, hairwash) he won't like either.
While Rieff has described his relationship with Sontag as "strained and at times very difficult," it seems to me that a parent who adhered to these rules would create the kind of supportive structure children need to thrive. The remainder of Sontag's journal entries show us a deeply introspective, self-conscious writer, and yet, writes Emily Greenhouse at The New Yorker, her work as a whole offers "surprisingly little of her own direct experience" and she never undertook an autobiography. Yet, this short list of parenting rules gives us a great deal of insight into the perspicacity and compassion she brought to her role as a mother, qualities most of us could use a bit more of in our daily parenting struggles.
The list above appears in the new book Lists of Note, the follow up to Shaun Usher's Letters of Note, both compilations of his extensive online archives of personal notes and correspondence from famous and interesting people. Download a preview of the book and purchase a hardcover copy, just in time for Christmas, at Waterstones.com (if you live in the UK).
Related Content:
See Films Made by Susan Sontag and a List of Her 50 Favorite Films (1977)
F. Scott Fitzgerald Tells His 11-Year-Old Daughter What to Worry About (and Not Worry About) in Life, 1933
"Nothing Good Gets Away": John Steinbeck Offers Love Advice in a Letter to His Son (1958)
Josh Jones is a writer and musician based in Durham, NC. Follow him at @jdmagness