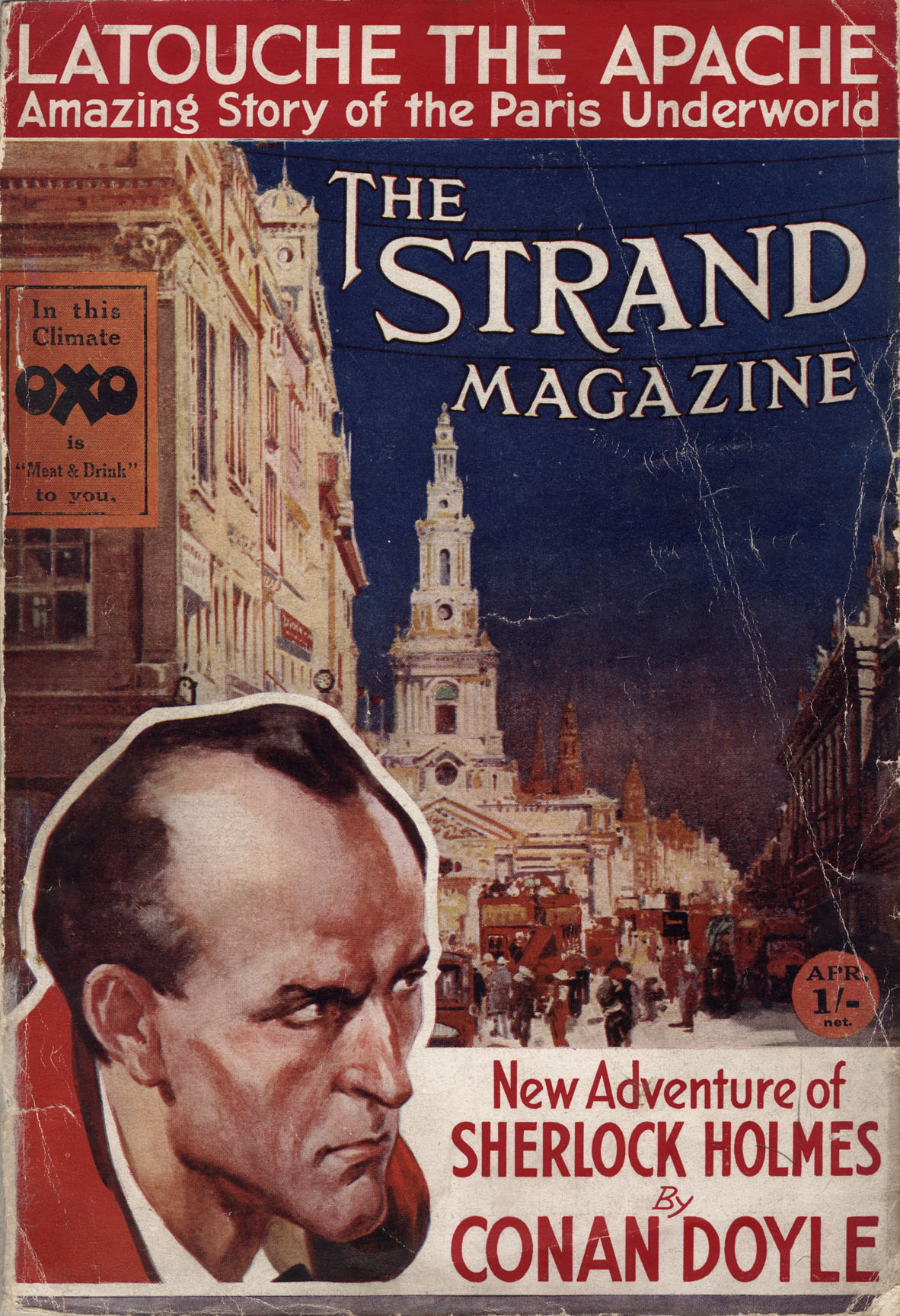 Sherlock Holmes has become such a cultural fixture since he first appeared in print that all of us have surely, at one time or another, considered reading through the London detective's complete case files. But where to start? One can always begin at the beginning with that first print appearance, Sir Arthur Conan Doyle's 1887 novel A Study in Scarlet. But how best to progress through the Sherlock Holmes canon, a body of 56 short stories and four novels (and that number counting only the material written by Conan Doyle himself), some more essential than others?
You might consider reading the adventures of Sherlock Holmes according to the preferences of Sherlock Holmes' creator. We know these preferences because of a 1927 competition in The Strand Magazine, where the character's popularity first blew up, which asked readers to name the twelve best Sherlock Holmes stories. They asked Conan Doyle the same question, and the list he came up with runs as follows:
He later added seven more favorites, including some he'd written after The Strand's contest took place:
"When this competition was first mooted I went into it in a most light-hearted way," wrote Conan Doyle, "thinking that it would be the easiest thing in the world to pick out the twelve best of the Holmes stories. In practice I found that I had engaged myself in a serious task." And those who call themselves Sherlock Holmes enthusiasts know that, though they may have begun reading the stories with an equally light heart, they soon found themselves going deeper and deeper into Holmes' world in a much more serious way than they'd expected. Starting with Conan Doyle's selections may set you down the very same path; when you finally come out the other side, feel free to name your own top twelve stories in the comments below.
For a quick way to read Conan Doyle's Sherlock Holmes stories, get The Complete Sherlock Holmes.
Related Content:
Download the Complete Sherlock Holmes, Arthur Conan Doyle's Masterpiece
Arthur Conan Doyle Discusses Sherlock Holmes and Psychics in a Rare Filmed Interview (1927)
Hear the Voice of Arthur Conan Doyle After His Death
Read the Lost Sherlock Holmes Story That Was Just Discovered in an Attic in Scotland
Watch John Cleese as Sherlock Holmes in The Strange Case of the End of Civilization as We Know It
Download 55 Free Online Literature Courses: From Dante and Milton to Kerouac and Tolkien
Colin Marshall writes elsewhere on cities, language, Asia, and men's style. He's at work on a book about Los Angeles, A Los Angeles Primer, the video series The City in Cinema, and the crowdfunded journalism project Where Is the City of the Future? Follow him on Twitter at @colinmarshall or on Facebook.