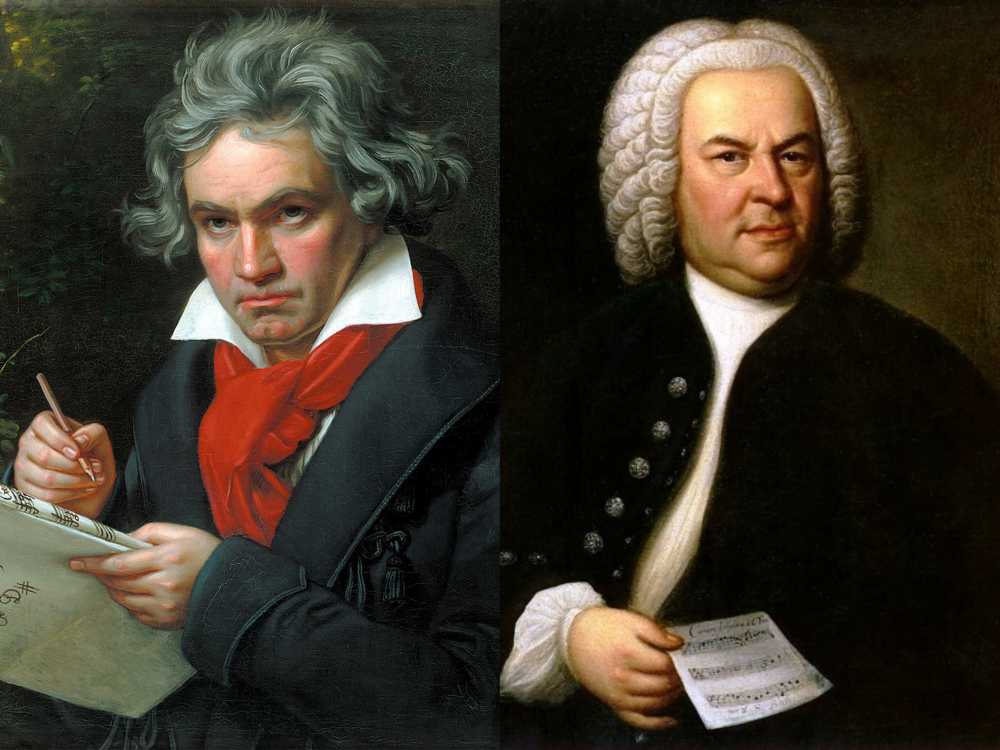 Has the end­less dis­trac­tion of mod­ern life destroyed our abil­i­ty to sit with the sym­phonies of Beethoven and Bach? Do we no longer have the atten­tion span to read nov­els? These are the kinds of ques­tions schol­ar Alan Jacobs asks in books like The Plea­sures of Read­ing in an Age of Dis­trac­tion, and they're ques­tions he admits—on his blog Text Pat­terns—may obtain dif­fer­ent answers depend­ing on the age of whom you ask. In a post from this past August, Jacobs wrote of his need to coun­ter­act social media with "the more peace­able and order­ly music of Bach and Mozart and Han­del," and pon­dered the emo­tion­al resilience of younger peo­ple exposed pret­ty much dai­ly to videos of real-life vio­lence online. "It occurs to me," he con­cludes, "maybe Twitter—maybe social media more generally—really is a young person's thing after all. Intrin­si­cal­ly, not just acci­den­tal­ly."
I admit, Jacobs' post res­onat­ed with me because of the dif­fi­cul­ty I some­times have as I get old­er in dis­con­nect­ing from the con­stant stream of hor­ror and triv­i­al­i­ty on social media—and of get­ting lost in a good book or a mov­ing piece of music after wit­ness­ing spec­ta­cle after spec­ta­cle online. Per­haps it is a func­tion of age, as Jacobs sur­mis­es, and the young are bet­ter equipped to bounce right back. Or per­haps our dai­ly expo­sure to end­less con­flict has all of our ner­vous sys­tems frayed raw, leav­ing us unable to appre­ci­ate the "coun­ter­vail­ing forces" of music and lit­er­a­ture that demands sus­tained atten­tion. The Spo­ti­fy Clas­si­cal Playlist blog seems to sug­gest as much in quot­ing Pol­ish com­pos­er Witold Lutoslaws­ki's claim, "peo­ple whose sen­si­bil­i­ty is destroyed by music in trains, air­ports, lifts, can­not con­cen­trate on a Beethoven Quar­tet." Sub­sti­tute "Twit­ter tsuna­mi" and "24-hour cable news" for "music in trains, air­ports, lifts" and the point may apply to our cur­rent cul­tur­al con­di­tion.
So you may think of the Spo­ti­fy Clas­si­cal Playlists of all of Beethoven and all of Bach fea­tured here as exer­cis­es in increas­ing your men­tal sta­mi­na, or as ther­a­peu­tic "cop­ing mech­a­nisms" as Jacobs writes, to keep "emo­tion­al bal­ance." You may think of them as ways to con­nect ful­ly with com­posers who lived in a world very dif­fer­ent from ours, one that moved much more slow­ly and demand­ed much less of our over­taxed sens­es.
Or you can choose not to apply any kind of frame­work, and sim­ply rev­el in the fact that thanks to the internet—be it over­all a scourge or a boon to human life—you can now enjoy all of the works of Beethoven and Bach, each in chrono­log­i­cal order; 250 hours of enthralling clas­si­cal music, for free. So enjoy. And learn more about how these playlists were com­piled at the the Spo­ti­fy Clas­si­cal blog. And if you need Spo­ti­fy soft­ware, get it here.
Relat­ed Con­tent:
Hear All of Mozart in a Free 127-Hour Playlist
All of Bach Is Putting Videos of 1,080 Bach Per­for­mances Online
Down­load the Com­plete Organ Works of J.S. Bach for Free
1200 Years of Women Com­posers: A Free 78-Hour Music Playlist That Takes You From Medieval Times to Now
Josh Jones is a writer and musi­cian based in Durham, NC. Fol­low him at @jdmagness