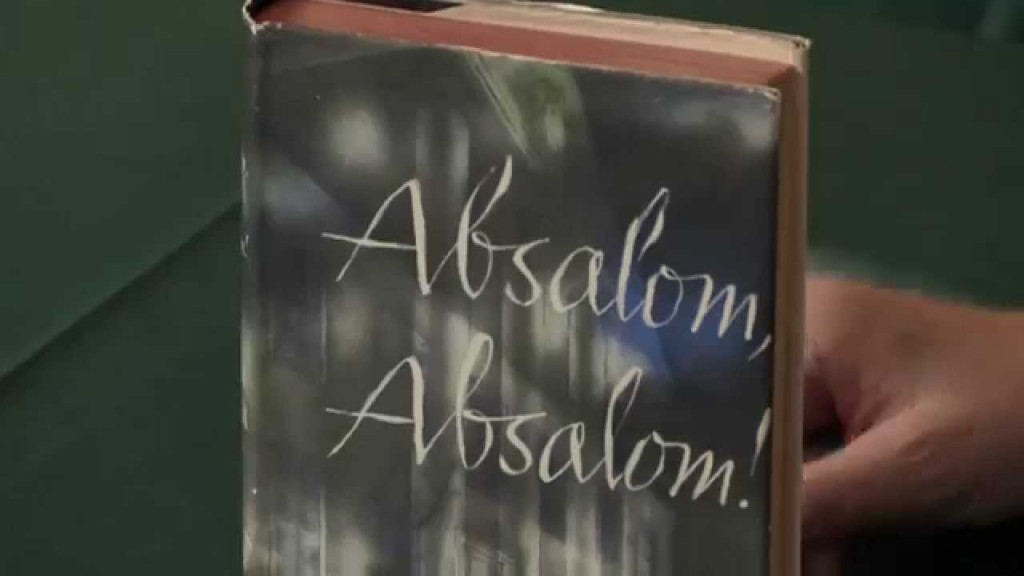 Recently, a Metafilter user asked the question: which books do you reread again and again, and why— whether for "comfort, difficulty, humour, identification, whatever"? It got me thinking about a few of the ways I've discovered such books.
Writing an essay or book about a novel is one good way to find out how well it holds up under multiple readings. You stare at plot holes, implausible character development, inconsistent chronologies, and other literary flaws (or maybe features) for weeks, months, sometimes even years. And you also live with the language that first seduced you, the characters who drew you in, the images, places, atmospheres you can't forget….
But reading alone can mean that blind spots never get addressed. We hold to our biases, positive and negative, despite ourselves. Another great way to test the durability of work of fiction is to teach it for years, or otherwise read it in a group of engaged people, who will see what you don't, can't, or won't, and help better your appreciation (or deepen your dislike).
Having spent many years doing both of these things as a student and teacher, there are a few books that survived semester after semester, and still sit prominently on my shelves, where at any time I can pull them down, open them up, and be immediately absorbed. Then there are books I read when younger, and which seemed so mysterious, so possessed of an almost religious significance, I returned to them again and again—looking for the most enchanted sentences.
If I had to narrow down to a short list the books I consistently reread, those books would come out of all three experiences above, and they would include, in no necessary order—
Absalom, Absalom!, by William Faulkner: I've written several essays on this novel, over the course of several years, and I love it as much or more as when I first picked it up. It's a book that becomes both more grim and more darkly humorous as time goes on; its vertiginous narrative strategy creates an inexhaustible number of ways to see the story.
Wuthering Heights, by Emily Bronte: I read this novel as a child and understood almost nothing about it but the ghostly setting of "wiley, windy moors" (as Kate Bush described it) and the furious emotional intensity of Heathcliff and Catherine. These elements kept me coming back to discover just how much Bronte—like Faulkner—encircles her reader in a cyclone of possibility; multiple stories, told from multiple characters, times, and places, swirl around, never settling on what we most want in real life but never get there either—simple answers.
Song of Solomon, by Toni Morrison: Morrison's novel extracts from the 20th century African American experience a tale of profound individual struggle, as characters in her fictional family fight to define themselves against social inequities and to transcend oppressive identities. Their failures to do so are just as poignant as their successes, and characters like Pilate and Milkman achieve an almost archetypal significance through the course of the novel. Morrison creates modern myth.
The Yiddish Policeman's Union, by Michael Chabon. I taught this novel for years because it seemed like, and was, a great way to introduce students to the complications of plot, the joys of speculative fiction, and the empathetic imagining of other people and cultures that the novel can enable. I can think of many ways some critics might find Chabon's book politically "problematic," but my consistent enjoyment of its wild-eyed story has never diminished since I first picked up the book and read it straight through in a couple of days, fully convinced by its fictional world.
Labyrinths, by Jorge Luis Borges. The Argentinian writer's best-known collection of stories and essays requires patient rereading. My first encounter with the book early in college provoked amazement, but little comprehension. I still can't say that I understand Borges, but every time I reread him, I seem to discover some new alcove, and sometimes a whole other room, filled with inscrutable, mysterious treasures.
This list is not in any way comprehensive, but it covers a few of the books that have stayed with me, each of them for well over a decade, and a few of the reasons why. What books do you reread, and why? What is it about them that keeps you returning, and how did you discover these books? While I stuck with fiction above, I could also make a list of philosophical books, as well as poetry. Feel free to include such books in the comments section below as well.
Related Content:
The 10 Greatest Books Ever, According to 125 Top Authors (Download Them for Free)
Vladimir Nabokov Names the Greatest (and Most Overrated) Novels of the 20th Century
Read 700 Free eBooks Made Available by the University of California Press
Josh Jones is a writer and musician based in Durham, NC. Follow him at @jdmagness