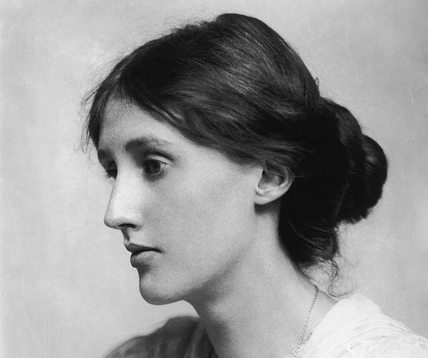 I am privileged to have grown up in a house filled with books. I don't remember learning to read; I simply recall books—those that felt beneath me, those that seemed forever beyond comprehension. No one taught me how to read—by which I mean no one told me what to attend to in books, what to ignore; what to love, what to scorn. The shelves in my home, school, and local library were a wilderness, and I was left to carve my own paths through their thickets.
That all changed when I got to college, then graduate school, where I found various critical movements, literary theories, and philosophical schools, and was compelled to choose between their methods, politics, and prohibitions. Reading became a strenuous activity, a heavy intellectual exercise in which I felt those critics and theorists always looking over my shoulder. Those who have done intensive study in the humanities may sympathize: Afterward, I had to relearn how to read without an agenda.
Such is the kind of unfettered reading Virginia Woolf recommends in an essay titled "How Should One Read a Book?", published in a series called The Common Reader—a title, in fact, of two collections, the first published in 1925, the second in 1932. Woolf wrote these essays for lay readers, not scholars, and many were previously published in venues like The Nation, Vogue, and The Yale Review. In them, Woolf's informal investigations of writers like Jonathan Swift, Daniel Defoe, Christina Rossetti, and Thomas Hardy—writes a 1925 New York Times review—do not "put the author in the attitude of a defender or an expositor of certain trends in literature."
"How Should One Read a Book?" appears at the end of the second series of The Common Reader. The essay "cautions," writes Maria Popova, "against bringing baggage and pre-conceived notions to your reading" and abjures a formal, critical approach:
After all, what laws can be laid down about books? The battle of Waterloo was certainly fought on a certain day; but is Hamlet a better play than Lear? Nobody can say. Each must decide that question for himself. To admit authorities, however heavily furred and gowned, into our libraries and let them tell us how to read, what to read, what value to place upon what we read, is to destroy the spirit of freedom which is the breath of those sanctuaries. Everywhere else we may be bound by laws and conventions — there we have none.
Though herself a more than able scholar and critic, Woolf does not recommend that her readers become so. "The only advice," she writes, "that one person can give another about reading is to take no advice, to follow your instincts, to use your own reason, to come to your own conclusions." That said, however, she feels "at liberty to put forward a few ideas and suggestions" that we are free to take or leave. She offers her guidelines to aid enjoyment, not stifle it, and to help us sort and sift the "multitudinous chaos" we encounter when confronted with genres, periods, and styles of every type.
"Where," Woolf asks, "are we to begin?" Below, in brief, find a few of her "ideas and suggestions," offered with all of the careful caveats above:
"Since books have classes—fiction, biography, poetry—we should separate them and take from each what it is right that each should give us."
Most commonly we come to books with blurred and divided minds, asking of fiction that it shall be true, of poetry that it shall be false, of biography that it shall be flattering, of history that it shall enforce our own prejudices. If we could banish all such preconceptions when we read, that would be an admirable beginning. Do not dictate to your author; try to become him. Be his fellow-worker and accomplice. If you hang back, and reserve and criticise at first, you are preventing yourself from getting the fullest possible value from what you read.
"Perhaps the quickest way to understand the elements of what a novelist is doing is not to read, but to write; to make your own experiment with the dangers and difficulties of words."
Recall, then, some event that has left a distinct impression on you — how at the corner of the street, perhaps, you passed two people talking. A tree shook; an electric light danced; the tone of the talk was comic, but also tragic; a whole vision, an entire conception, seemed contained in that moment…. When you attempt to reconstruct it in words, you will find that it breaks into a thousand conflicting impressions…. Then turn from your blurred and littered pages to the opening pages of some great novelist — Defoe, Jane Austen, Hardy. Now you will be better able to appreciate their mastery.
"We can read [biographies and memoirs] with another aim, not to throw light on literature, not to become familiar with famous people, but to refresh and exercise our own creative powers."
The greater part of any library is nothing but the record of… fleeting moments in the lives of men, women, and donkeys. Every literature, as it grows old, has its rubbish-heap, its record of vanished moments and forgotten lives told in faltering and feeble accents that have perished. But if you give yourself up to the delight of rubbish-reading you will be surprised, indeed you will be overcome, by the relics of human life that have been cast out to moulder. It may be one letter — but what a vision it gives! It may be a few sentences — but what vistas they suggest!
Read the entirety of Woolf's essay here to learn her nuanced view of reading. She concludes her essay with another gentle swipe at literary criticism and recommends humility in the company of literature:
If to read a book as it should be read calls for the rarest qualities of imagination, insight, and judgment, you may perhaps conclude that literature is a very complex art and that it is unlikely that we shall be able, even after a lifetime of reading, to make any valuable contribution to its criticism. We must remain readers.
Clearly Woolf did not think of reading as a passive activity, but rather one in which we engage our own imaginations and literary abilities, such as they are. But if we are not to criticize, not draw firm conclusions, morals, life lessons, or philosophies from the books we read, of what use is reading to us?
Woolf answers the question with some questions of her own: "Are there not some pursuits that we practice because they are good in themselves, and some pleasures that are final? And is not this among them?"
Related Content:
Take Vladimir Nabokov's Quiz to See If You're a Good Reader–The Same One He Gave to His Students
Virginia Woolf Writes About Joyce's Ulysses, "Never Did Any Book So Bore Me," and Quits at Page 200
An Animated Introduction to Virginia Woolf
Josh Jones is a writer and musician based in Durham, NC. Follow him at @jdmagness