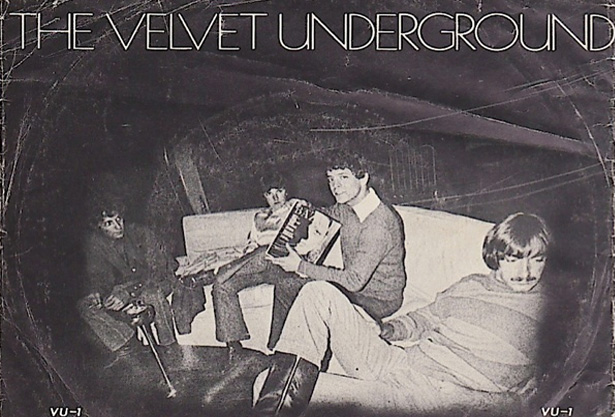 For most of us, making a list of our favorite albums involves no small amount of nostalgia. We remember highlights from high school and college: songs on constant rotation after breakups and during summers of bliss. More so than any other media we consume, music—from classical to the most commercial pop—feels deeply personal.
But there are many other ways to relate to music. Brian Eno's journey through the world of recorded sound, for example, more resembles that of a 19th century explorer. He gravitates toward the culturally exotic, makes studious observations, and advances hypotheses and theories. In reading through an interview he gave to The Quietus for their "baker's dozen" series—in which they ask famous artists to name their top 13 albums—one theme emerges in the way Eno talks about music: discovery.
And as Eno reminds us in his commentary on his first pick—a gospel record by Reverend Maceo Woods and The Christian Tabernacle Choir—one precursor to discovery is curiosity, unbounded by prejudice or preconception. It's an approach that has enabled him to create some of the most consistently interesting records decade after decade (hear 150 Eno tracks here), and to remain relevant long after most of his '70s peers have disappeared.
Eno first heard, or misheard, the gospel group on U.S. radio. To his ears, the refrain "surrender to His will" sounded like "surrender to the wheel," a cryptic phrase that provoked all sorts of associations. But even after he learned the real lyric, he was hooked on the group's sound, and wanted to know more, though he himself is entirely non-religious.
"Why am I so moved by a music based on something that I just don't believe in?," Eno asked himself. His response ranges into philosophical territory, then ends on an unexpectedly upbeat note. If it surprises you that one of Eno's favorite albums is an obscure record by an amateur gospel group, take a look at the rest of his picks. We'd expect the Velvet Underground to appear—given his famous comment about their massive influence—and they do. The rest is a collection of wild cards. See the eclectic list below and stop by The Quietus to read Eno's thoughtful, candid commentary on each album.
The Dynamic Reverend Maceo Woods and The Christian Tabernacle Choir in Concert, by Reverend Maceo Woods and The Christian Tabernacle Choir

Farid El Atrache, by Farid El Atrache

Umut, by Arif Sag

"Go Where I Send Thee," The Golden Gate Quartet (single)

Fresh, by Sly and the Family Stone

Plantation Lullabies, Me'Shell NdegeOcello

The Velvet Underground, by The Velvet Underground

Early Works, by Steve Reich

Afrodisiac, by Fela Ransome-Kuti & The Africa '70

Glider, by My Bloody Valentine

Heartland, by Owen Pallett

Grande Liturgie Orthodoxe Slave, by Chœur Bulgare Svetoslav Obretenov

Court and Spark, by Joni Mitchell
via The Quietus
Related Content:
David Bowie Lists His 25 Favorite LPs in His Record Collection: Stream Most of Them Free Online
Tom Waits Makes a List of His Top 20 Favorite Albums of All Time
Kurt Cobain Lists His 50 Favorite Albums: Features LPs by David Bowie, Public Enemy & More
Hear 150 Tracks Highlighting Brian Eno's Career as a Musician, Composer & Producer & Stream His 2015 John Peel Lecture
Josh Jones is a writer and musician based in Durham, NC. Follow him at @jdmagness