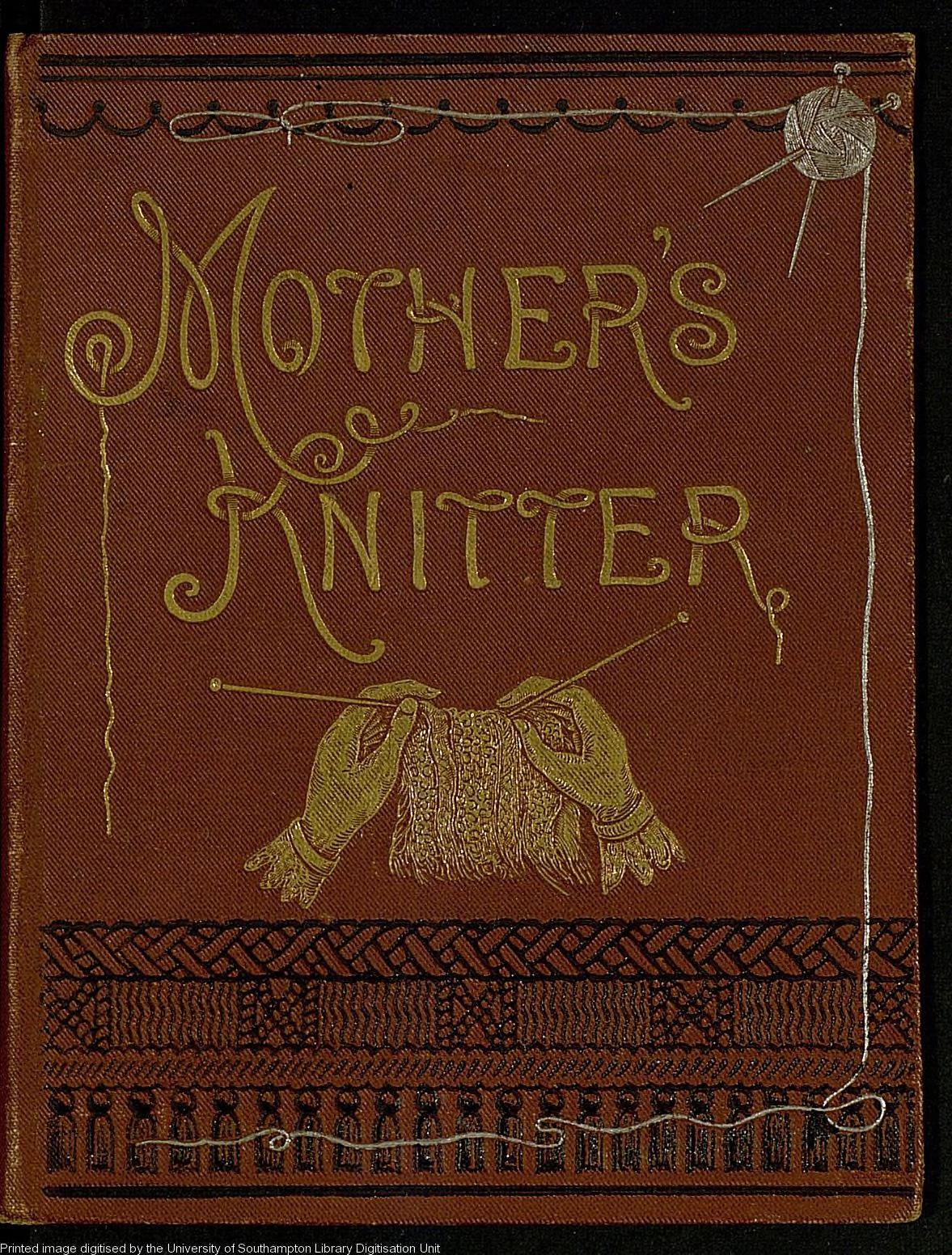 No need to scramble to the fallout shelter, friends.
That massive boom you just heard is merely the sound of thousands of crafters' minds being blown en masse by the University of Southhampton's Knitting Reference Library, an extensive resource of books, catalogues, patterns, journals and magazines—over seventeen decades worth.
Viva la Handmade Revolution!
The basics of the form—knitting, purling, increasing, decreasing, casting on and off—have remained remarkably consistent throughout the generations. No wonder there's an enduring tradition of learning to knit at grandma's knee…
What has evolved is the nature of the finished products.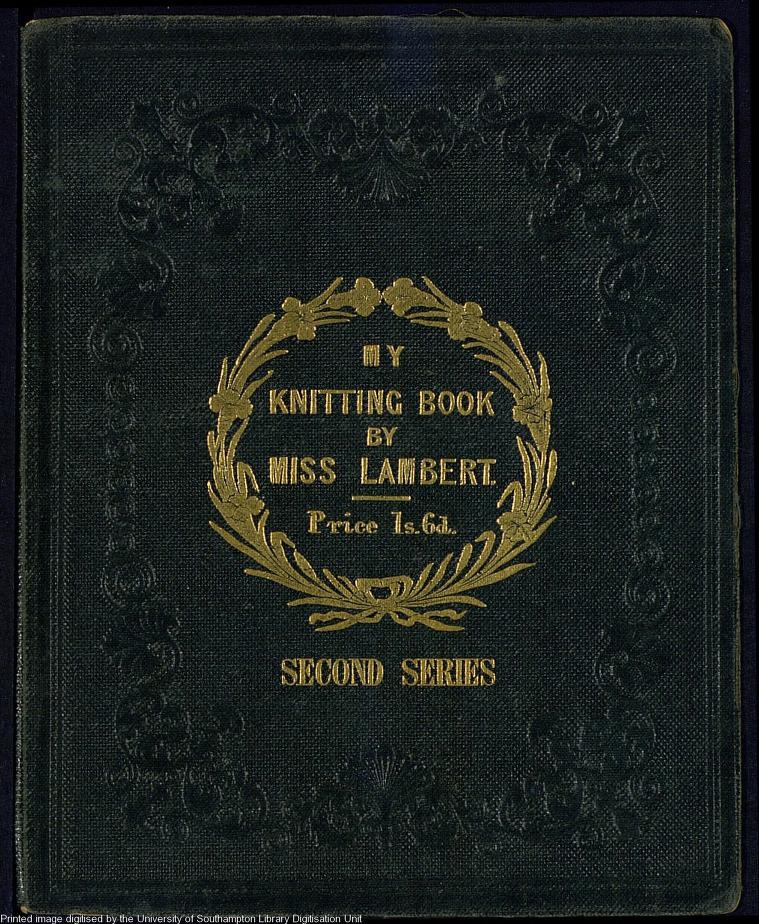 Miss Lambert's "Baby Quilt in Stripes of Alternate Colors" from her 1847 Knitting Book could still hold its own against any other handcrafted shower gift, but even the most hardcore modern crafter would find it challenging to find takers for her "Carriage Sock," which is meant to be worn over the shoe.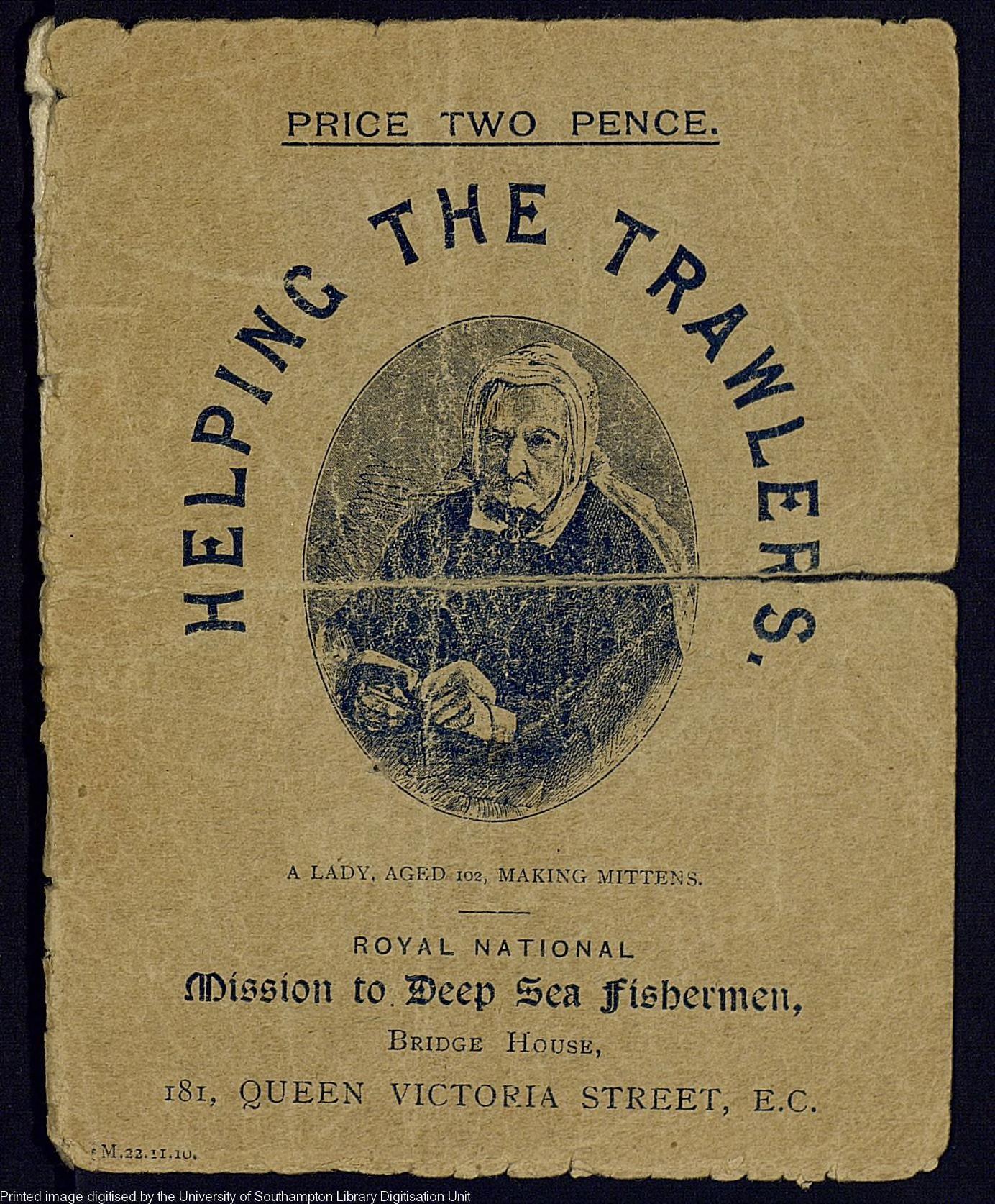 Ditto the "Woolen Helmets" in Helping the Trawlers, a 32-page pamphlet published by the Royal National Mission to Deep Sea Fishermen. The hope was that civic-minded knitters might be moved to donate handmade socks, mittens, and other items to combat the chill faced by poor working men facing the elements on freezing decks.
Not surprisingly, the eager volunteer knitting force gravitated toward the pamphlet's most baroque item, putting the publisher in a delicate position:
Owing, perhaps, to their novelty, a great many friends commence working for the Society by making these articles and the Uhlan caps, and we are apt, on this account, to get rather more of them than we require for our North Sea work. The Labrador fishermen value the helmets equally with their North Sea breathren, and thus there is an ample output for them, but we shall be glad if friends will bear the hint in mind, and make some of the other things in preference to the helmets and Uhlan caps.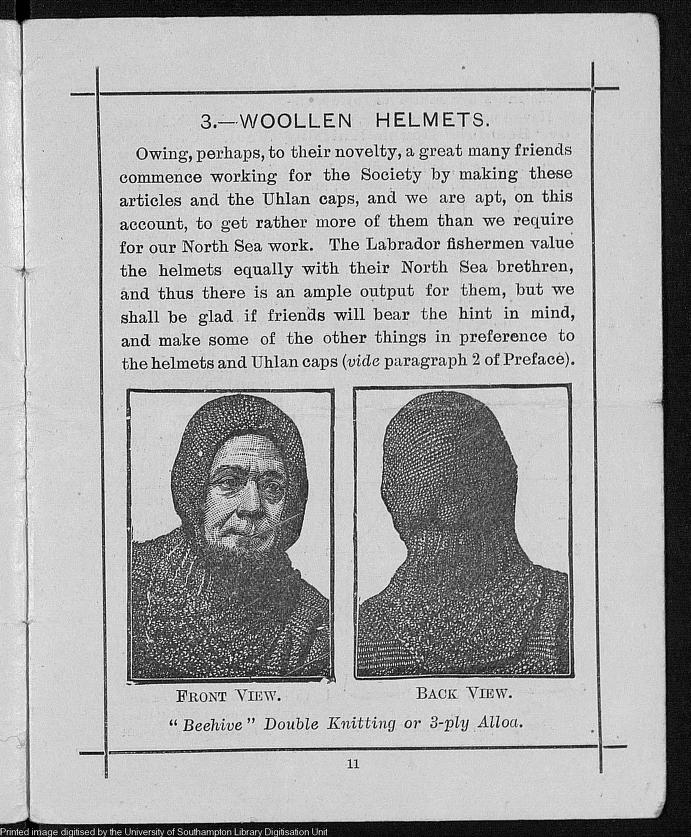 All of the books in the Knitting Reference Library are open access, though many of the patterns and magazines are dependent on copyright clearance. Give a prowl, and you'll find that a few of the older patterns are available as downloadable, printable PDFs , such as this handsome gent's cable knit pullover or the tricky 50's bison cardigan, below.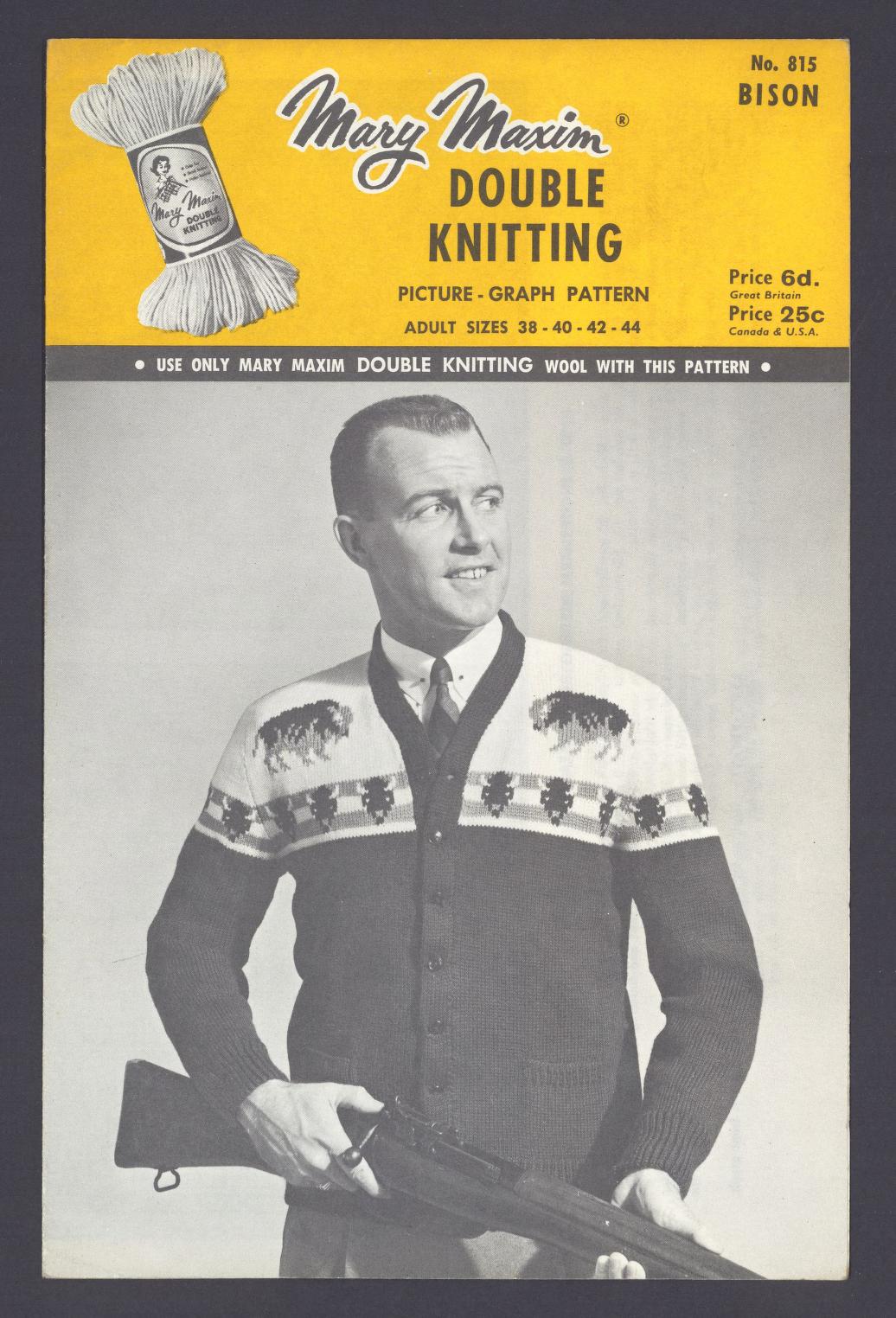 Even without step-by-step instructions, the pattern envelopes' cover images can still provide inspiration…and no small degree of amusement. Some enterprising librarian should get cracking on a sub-collection, Fashion Crimes Against Male Knitwear Models, 1960-1980: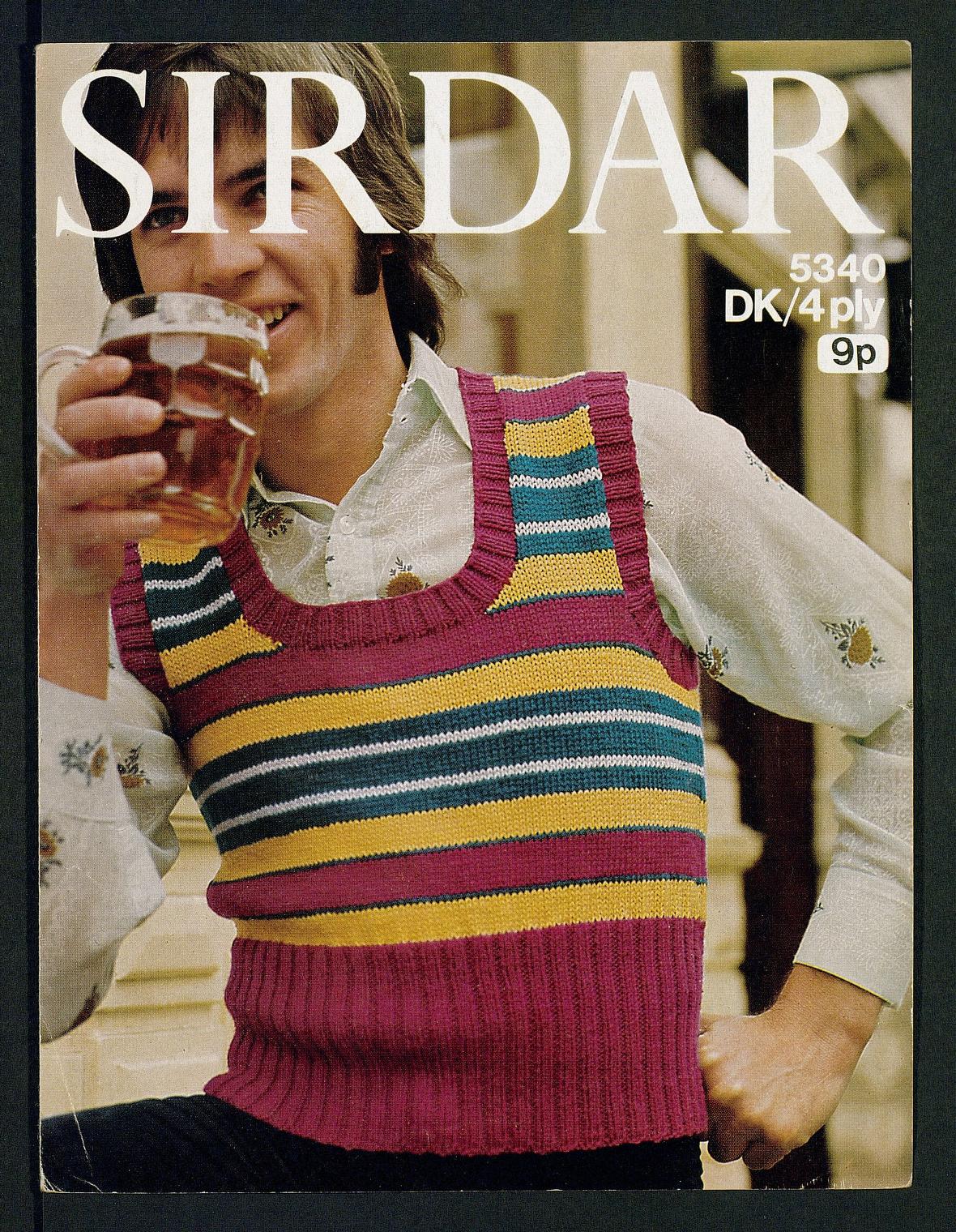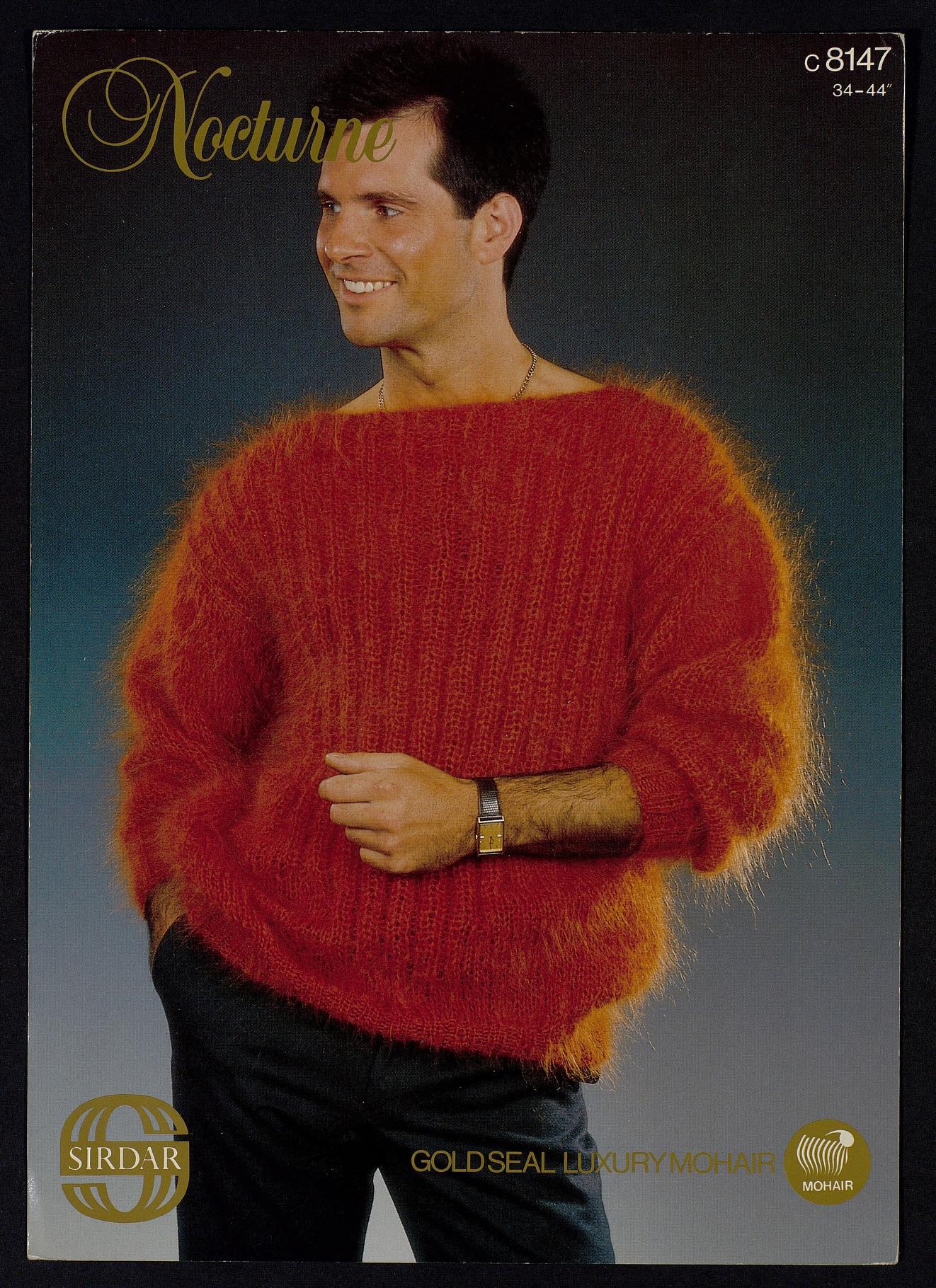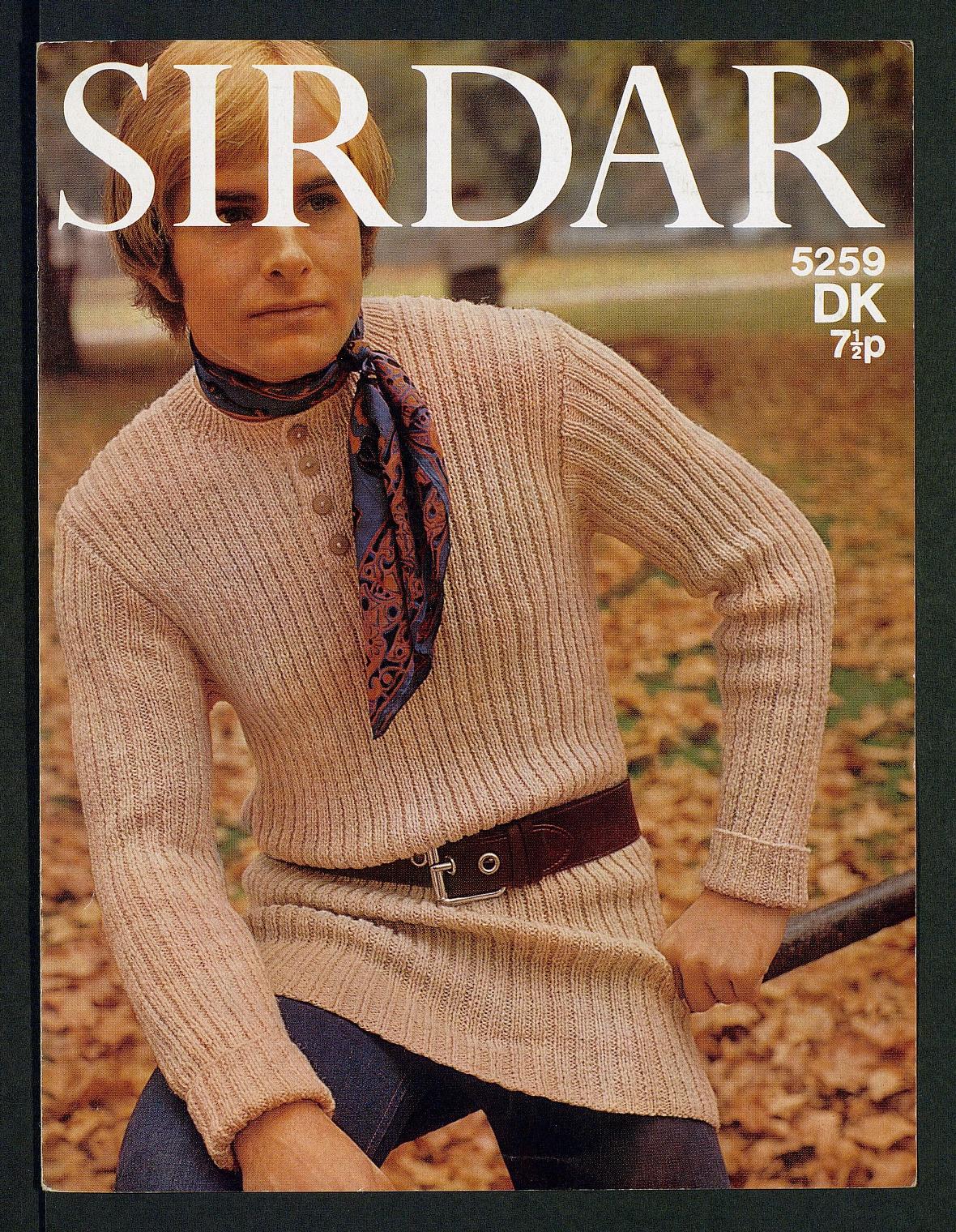 There's even something for the latter day Labrador trawler...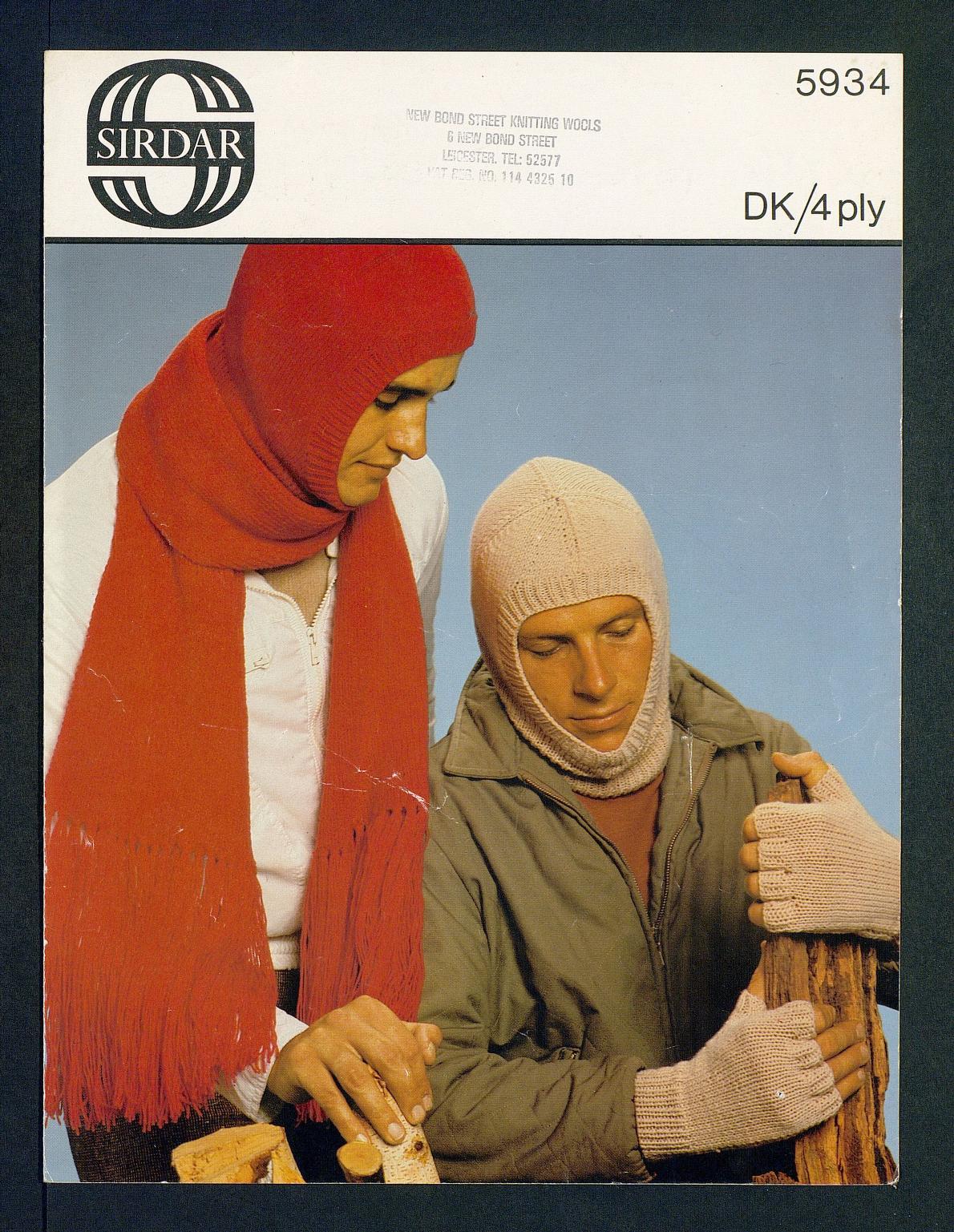 The entire collection can be viewed here. For viewing and printing patterns, we recommend selecting "PDF" from the list of download options.
Related Content:
The BBC Creates Step-by-Step Instructions for Knitting the Iconic Dr. Who Scarf: A Document from the Early 1980s
See Penguins Wearing Tiny "Penguin Books" Sweaters, Knitted by the Oldest Man in Australia
The Whole Earth Catalog Online: Stewart Brand's "Bible" of the 60s Generation
Ayun Halliday is an author, illustrator, and Chief Primatologist of the East Village Inky zine. Follow her @AyunHalliday