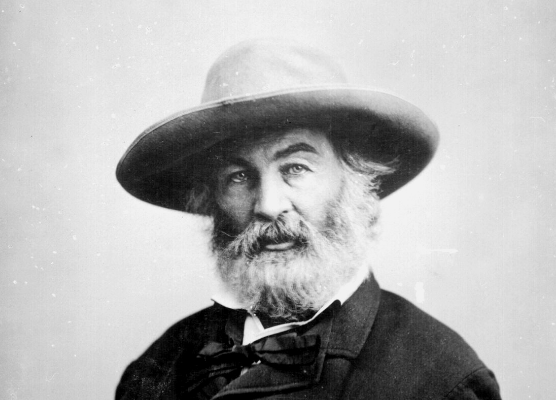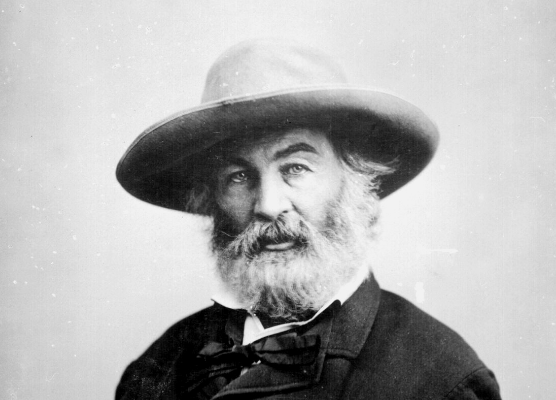 Some of the best, most suc­cinct writ­ing advice I ever received came from the great John McPhee, via one of his for­mer stu­dents: "Writ­ing is pay­ing atten­tion." What do you see, hear, taste, etc.? Ques­tions of style, syn­tax, and punc­tu­a­tion come lat­er. Obsess over them before you've learned to pay atten­tion, and you'll have noth­ing of inter­est to write about. And in order to notice what you're notic­ing, you've got to record it; so keep a note­book with you at all times to jot down over­heard expres­sions, thrilling sights and insights, dra­mat­ic chance encoun­ters… hoard­ing mate­r­i­al, all the time.
Amongst the tidal wave of advice you'll encounter when you first begin to write—much of it con­tra­dic­to­ry and some of lit­tle prac­ti­cal benefit—you'd have a hard time find­ing any­one who dis­agrees with McPhee. Not even Walt Whit­man, who embraced con­trari­ness and con­tra­dic­tion like no oth­er Amer­i­can writer, thus becom­ing all the more an hon­est reflec­tion of the nation. Few writ­ers spent more time notic­ing than Whit­man, who seem­ing­ly record­ed every­thing he saw and heard on his trav­els. "I heard what the talk­ers were talk­ing," he pro­claimed, "I per­ceive after all so many utter­ing tongues." Whitman—as a project called Har­vardX Neu­ro­science dubs him—was a "poet of per­cep­tion."
But he was also a hard-head­ed real­ist with a bent toward the util­i­tar­i­an and a scrap­py resource­ful­ness that made him an artis­tic sur­vivor. Whit­man con­tained mul­ti­tudes, not only in his poet­ry but in his writ­ing advice. When edi­tors of The Sig­nal, news­pa­per of The Col­lege of New Jer­sey, asked the poet in 1888 to advise young schol­ars on the "lit­er­ary life," he oblig­ed, giv­ing the paper a brief inter­view in which the "gray-haired, hand­some, aged poet of Cam­den" prof­fered the fol­low­ing (con­densed in list form below):
1. Whack away at every­thing per­tain­ing to lit­er­ary life—mechanical part as well as the rest. Learn to set type, learn to work at the 'case', learn to be a prac­ti­cal print­er, and what­ev­er you do learn con­den­sa­tion.

2. To young lit­er­a­teurs I want to give three bits of advice: First, don't write poet­ry; sec­ond dit­to; third dit­to. You may be sur­prised to hear me say so, but there is no par­tic­u­lar need of poet­ic expres­sion. We are util­i­tar­i­an, and the cur­rent can­not be stopped.

3. It is a good plan for every young man or woman hav­ing lit­er­ary aspi­ra­tions to car­ry a pen­cil and a piece of paper and con­stant­ly jot down strik­ing events in dai­ly life. They thus acquire a vast fund of infor­ma­tion. One of the best things you know is habit. Again, the best of read­ing is not so much in the infor­ma­tion it con­veys as the thoughts it sug­gests. Remem­ber this above all. There is no roy­al road to learn­ing.
Whit­man's advice con­tains sound, prac­ti­cal tips on what we might today call "pro­fes­sion­al­iza­tion." Should we take his admon­ish­ment against writ­ing poet­ry seri­ous­ly? Why not? For a good por­tion of his life, Whit­man earned a liv­ing "whack­ing away," as he liked to say often, at more util­i­tar­i­an forms of writ­ing, from reportage to an advice col­umn. Whit­man took seri­ous­ly his role as a voice of work­ing peo­ple and per­haps saw this inter­view as an occa­sion to address them.
Whit­man's "seething rejec­tion of poet­ry," writes Nicole Kukaws­ki in the Walt Whit­man Quar­ter­ly Review, should not sur­prise us; it is "sim­ply part of his attack on con­ven­tion­al­i­ty in all respects… poet­ry can nev­er be 'utilitarian'—in no way can it reach the mass­es for their ben­e­fit." Unlike our day, poet­ry was ubiq­ui­tous in late nine­teenth cen­tu­ry Amer­i­ca, part of an entrenched, high­ly con­ven­tion­al polite dis­course. Who knows, maybe a Whit­man of the ear­ly 21st cen­tu­ry would feel very dif­fer­ent­ly on this point. Sure­ly we could use a great deal more "poet­ic expres­sion" these days.
Whit­man's final piece of advice accords ful­ly with John McPhee's—and sev­er­al hun­dred oth­er writ­ers and teach­ers. But in Whit­man's esti­ma­tion, notic­ing, and acquir­ing "a vast fund of infor­ma­tion," was not only essen­tial to the lit­er­ary life but also key to pur­su­ing an "indi­vid­u­al­is­tic," real-world self-edu­ca­tion. "One sub­ject about which Whit­man did not con­tra­dict him­self," writes Kukaws­ki, "was his con­sis­tent belief that the schol­ar should learn by encoun­ter­ing life instead of read­ing books alone." There may be no bet­ter exem­plar of that phi­los­o­phy in Amer­i­can let­ters than Walt Whit­man him­self.
via Austin Kleon
Relat­ed Con­tent:
Walt Whitman's Unearthed Health Man­u­al, "Man­ly Health & Train­ing," Urges Read­ers to Stand (Don't Sit!) and Eat Plen­ty of Meat (1858)
Walt Whitman's Poem "A Noise­less Patient Spi­der" Brought to Life in Three Ani­ma­tions
Watch "The Poet­ry of Per­cep­tion": Har­vard Ani­mates Walt Whit­man, Emi­ly Dick­in­son & William Car­los Williams
Iggy Pop Reads Walt Whit­man in Col­lab­o­ra­tions With Elec­tron­ic Artists Alva Noto and Tar­wa­ter
Josh Jones is a writer and musi­cian based in Durham, NC. Fol­low him at @jdmagness