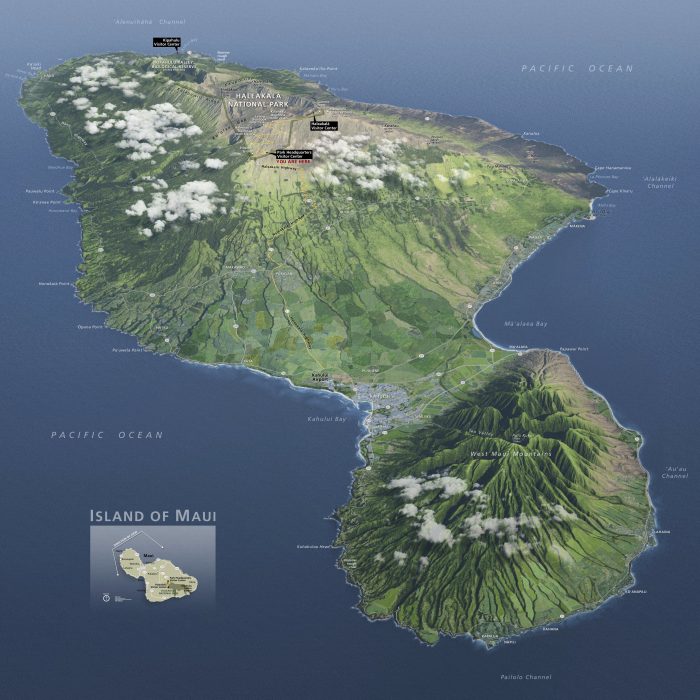 I cannot, and do not wish to, imagine the U.S. without its National Park system. The sale and/or despoliation of this more than 80 million acres of mountain, forest, stream, ocean, geyser, cavern, canyon, and every other natural formation North America contains would diminish the country immeasurably. "National parks," wrote novelist Wallace Stegner, "are the best idea we ever had. Absolutely American, absolutely democratic, they reflect us at our best rather than our worst."

Stegner's quote—which gave Ken Burns' National Parks documentary its subtitle–can sound overoptimistic when we study the parks' history. Though not officially designated until the 20th century, the idea stretches back to 1851, when a battalion, intent on finding and destroying an Indian village, also found Yosemite. Named for what the soldiers thought was the tribe they killed and burned, the word actually translates as "they are killers."
Westward expansion and the annexation of Hawaii have left us many sobering stories like that of Yosemite's "discovery." And during their development in the early- to mid-20th century, the parks often required the mass displacement of people, many of whom had lived on the land for decades—or centuries. But despite the bloody history, the creation of these sanctuaries has preserved much of the country's embarrassment of natural beauty and irreplaceable biodiversity for a century now. (The National Park Service celebrated its 100th anniversary just this past August.)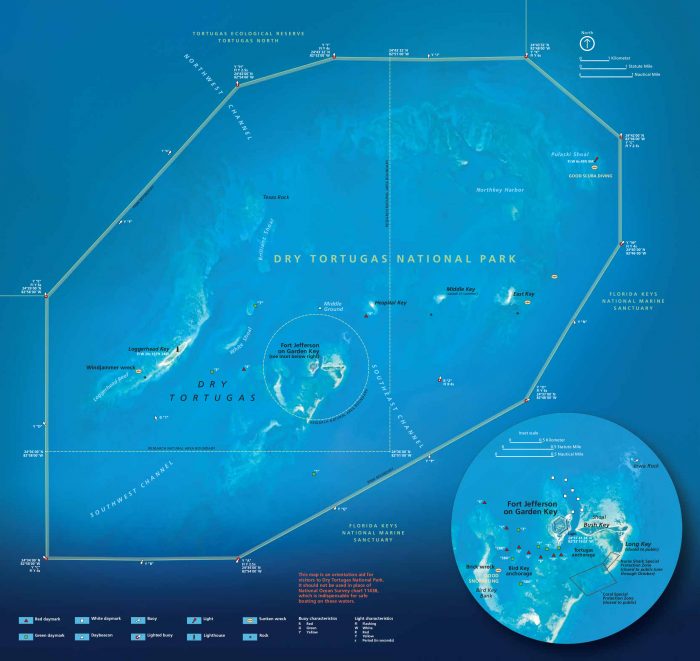 The National Park Service and its allies have acted as bulwarks against privateers who would turn places like Yosemite into prohibitively expensive resorts, and perhaps fell the ancient Redwood National forests or blast away the Smokey Mountains. Instead, the parks remain "absolutely democratic," open to all Americans and international visitors, the pride of conservationists, scientists, hikers, bird watchers, and nature-lovers of all kinds. Given the sprawling, idealistic, and violent history of the National Parks, it may be fair to say that these natural preserves reflect the country at both its worst and its best. And in that sense, they are indeed "absolutely American."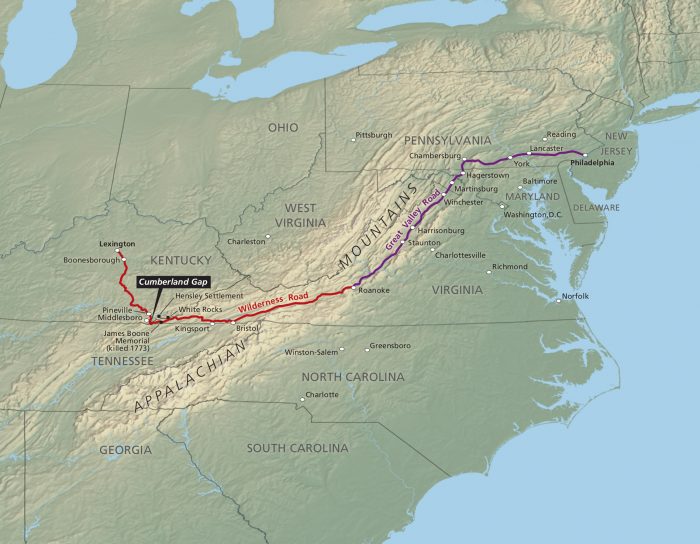 There are many ways to experience the National Parks without long car rides or flights across the country or the world, though none of them can match the awe and grandeur of the real thing. Ansel Adams photographed the parks religiously, and in 1941 received a commission from the National Parks Service (NPS) to create a photo mural. World War II scrapped the project, but the 200 plus photos he took are all freely available online. The NPS has also made available 100,000 photographs, blueprints, and drawings of the National Parks throughout their history with its Open Parks Network.
We can add to these already incredible free resources the online project National Parks Maps. Begun in 2013 by Colorado park ranger Matt Holly, the site currently hosts "1,198 free high-resolution national park maps to view, save, and download." Holly created the site for purely practical reasons. "I've always found it time-consuming to visit each park's web page and use an embedded map viewer or muddle through the website to find a nice printable map," he writes. "So I've done the dirty work for you."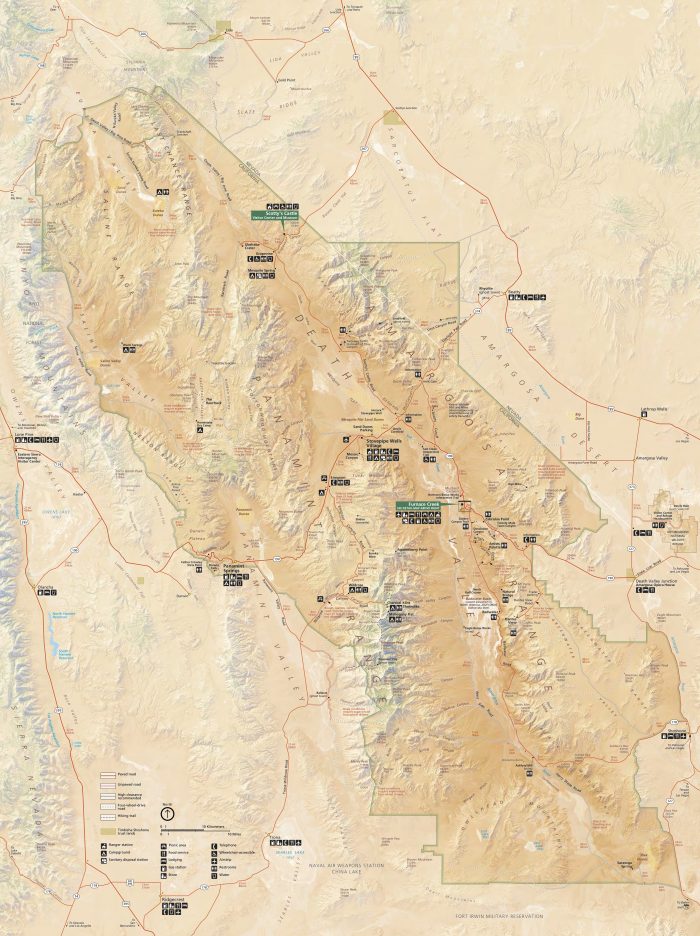 That said, we find this collection is filled with aesthetic pleasures, and no small number of geographical and historical curiosities. At the top see a 3D map of Hawaii's Haleakala National Park, with a "stunning overview of Maui." Below it, see a map of "the range of the Coast Redwood, stretching from southern Oregon to south of Big Sur." (Redwood National and State Parks appear as a tiny area on the left, just below the Oregon state border.) Further down is a bright blue aerial map of Florida's Dry Tortugas National Park, and below it, a map of the historical Wilderness Road through the Cumberland Gap, the "path of the famous road used by settlers to reach Kentucky." Plus, then the Southern Rim of the Grand Canyon.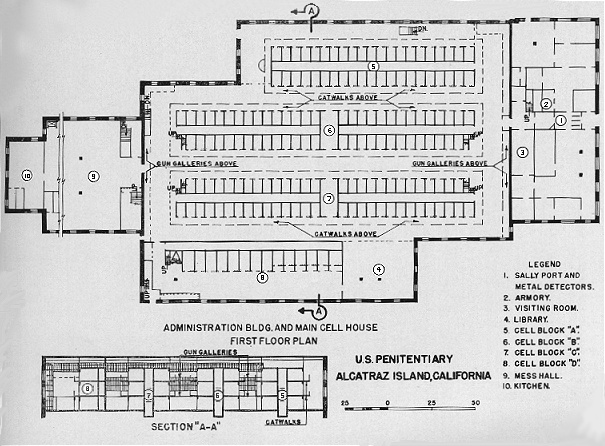 Further up, see a map of Death Valley, and just above, a floor plan of the U.S. Penitentiary on Alcatraz Island. This tiny sampling of the more than one-thousand maps at Holly's National Parks Maps site shows just some of the natural (and man-made) wonders the National Parks Service stewards. For more, visit the site, where you can browse by state or alphabetically by park. Holly has also uploaded brochures and trail and lodging maps, and included links to other resources as well as gifts and prints. The site more than accomplishes its practical purpose of centralizing all the cartographic info travelers might need. But it also makes an implicit case for the National Parks by showing us how well they have kept intact the country's defining features, which will, one hopes, still be here long after we are gone.
via Mental Floss
Related Content:
Yosemite National Park in All of Its Time-Lapse Splendor
226 Ansel Adams Photographs of Great American National Parks Are Now Online
Download 100,000 Photos of 20 Great U.S. National Parks, Courtesy of the U.S. National Park Service
Josh Jones is a writer and musician based in Durham, NC. Follow him at @jdmagness