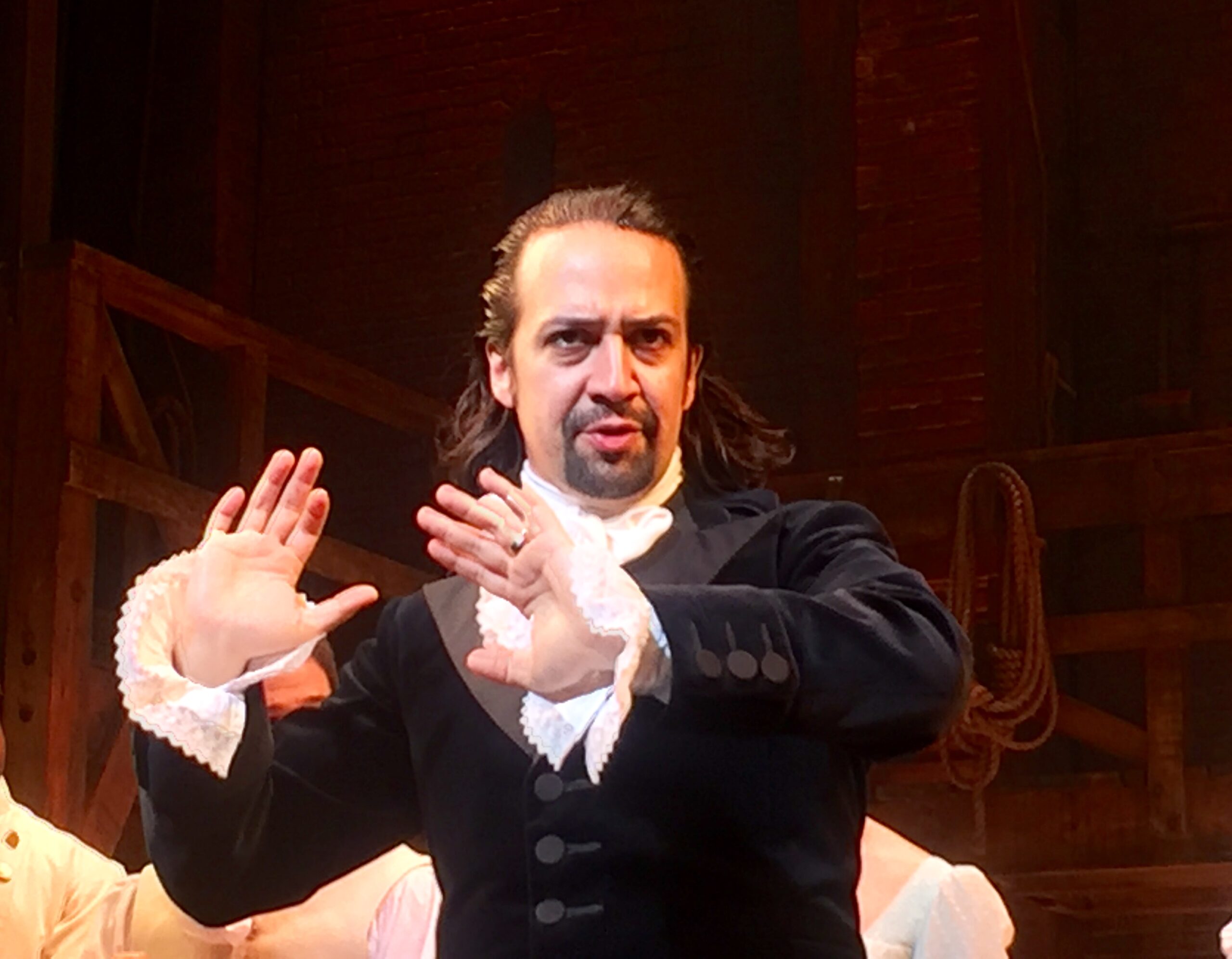 Photo by Steve Jurvetson, via Flickr Commons
In 1992 Ice-T's metal band Body Count mastered the art of shock politics when the song "Cop Killer" put them "at the centre of a national outrage." But their political ferocity may have seemed much diminished when, in 2015, they released a tongue-in-cheek update of Suicidal Tendencies' "Institutionalized" in which Ice-T rails against his wife, bad tech support, and an interrupted ham sandwich while on the set of Law & Order.
The past year's events have jolted Body Count back into fighting form. Their recent release "No Lives Matter" combines topical social critique with "Cop Killer"-style confrontation in a pummeling track reminiscent of another 90s rap-metal activist stalwart. Ice-T may have moved on from L.A. gang life to comfortable TV stardom, but few would deny him his street cred or his continued ability to size up the situation of the American underclass.
Another rapper-slash-actor (slash-poet-slash-composer) has entered the world of protest music from a decidedly different sphere. Now internationally famous for his musical Hamilton, Lin-Manuel Miranda's work doesn't speak truth to power as much as it makes power speak its truth. Hamilton, writes Mary Grace Garis at Bustle, "is a searing reminder that America is very much founded by immigrants facing persecution, and that our freedom, likewise, was fought for by immigrants."
Their musical venues and political visions may span a wide Venn diagram, but like Body Count's latest, Hamilton draws on both contemporary political rhetoric and music from the heyday of "conscious" hip-hop and alternative. Miranda has widely shared his influences in his HAMthology Playlist, and he remade several of the show's songs with some of his idols on The Hamilton Mixtape. Continuing his curatorial role, and having "learned how to use the Spotify thingy on my day off," Miranda now brings his fans the playlist above, which he calls "Rise Up Eyes Up Wise Up."
The new mix begins with The Hamilton Mixtape's "Immigrants (We Get the Job Done)" and moves on to a thoroughly eclectic but SFW mix of Green Day, Talib Kweli, Regina Spektor, Bob Dylan, Ruben Blades, and many others. It's downtempo protest music, overall—no Body Count or Rage Against the Machine. Even Green Day's entry is a ballad, "Are We the Waiting" from American Idiot. But then again, Hamilton's fans often tend toward the downtempo end of the spectrum. Let a thousand protest songs bloom, I say.
Miranda announced the playlist on a new Twitter account, where he's received a couple hundred replies, including one from a fan who put the mix on Google Play. For those so inspired to revisit or hear for the first time Hamilton's reimagining of the American experiment, find the original cast recording below. If you need Spotify's free software, download it here.
via Bustle
Related Content:
A Whiskey-Fueled Lin-Manuel Miranda Reimagines Hamilton as a Girl on Drunk History
Alexander Hamilton: Hip-Hop Hero at the White House Poetry Evening
"Alexander Hamilton" Performed with American Sign Language
Josh Jones is a writer and musician based in Durham, NC. Follow him at @jdmagness