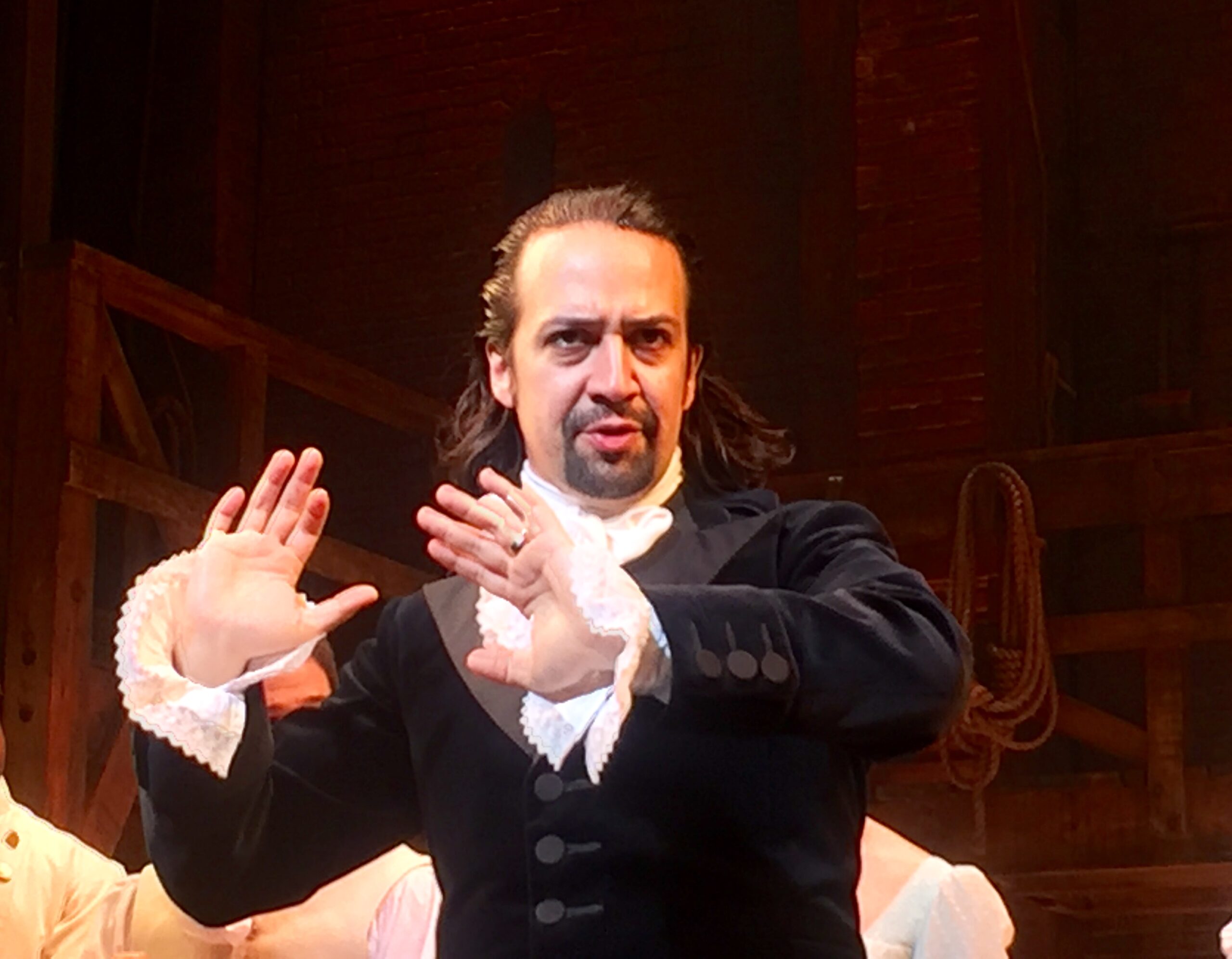 Photo by Steve Jurvetson, via Flickr Commons
Last year we alerted you to a short doc about authors and their relationship with writer's block. Many were philosophical. Others like Philipp Meyer dismissed it: ""I don't think writer's block actually exists," he said. "It's basically insecurity."
How seriously you take it or how terribly it affects you, we have a Spotify playlist created by Lin-Manuel Miranda of Hamilton fame called "Write Your Way Out."
He revealed the playlist on his Twitter feed on March 20 with an apology that the mix took longer to make than expected. It is a mix, he said, "about writing, songs that feature great writing, and everything in between." Like his other mixes, he's thinking about us, that kindly Mr. Miranda.
The eclectic mix begins with "Happy Birthday Darling" from Bright Lights Big City ("Now when you write my son, make the choice, find your voice, look down deep in your heart"), then features English-language hip hop from the Hamilton Mixtape (Nas' "Wrote My Way Out") and Spanish-language hip hop from Calle 13 ("Adentro"), folk classics (Joni Mitchell's "Chelsea Morning", Bob Dylan's "My Back Pages"), even some jaunty pop from Vampire Weekend ("Oxford Comma") and Sara Bareilles ("Love Song"). He ends with Raúl Esparza's ballad "Why" from the musical Tick, Tick, BOOM!, which closes the mix with a paean to the healthy addiction of creativity. ("I make a vow, right here and now / I'm gonna spend my time this way," he sings.)
And don't worry if you don't have Spotify (which you can download here). He's listed the tracks on his Twitter post too.
It's nice to know that Miranda fussed over this selection like one used to do back in the days of cassette tapes. Does that mean he has a crush on all of us?
Related Content:
8 Writers on How to Face Writer's Block and the Blank Page: Margaret Atwood, Jonathan Franzen, Joyce Carol Oates & More
A Clever Supercut of Writers Struggling with Writer's Block in 53 Films: From Barton Fink to The Royal Tenenbaums
How Famous Writers Deal With Writer's Block: Their Tips & Tricks
Ray Bradbury Gives 12 Pieces of Writing Advice to Young Authors (2001)
Ted Mills is a freelance writer on the arts who currently hosts the artist interview-based FunkZone Podcast and is the producer of KCRW's Curious Coast. You can also follow him on Twitter at @tedmills, read his other arts writing at tedmills.com and/or watch his films here.