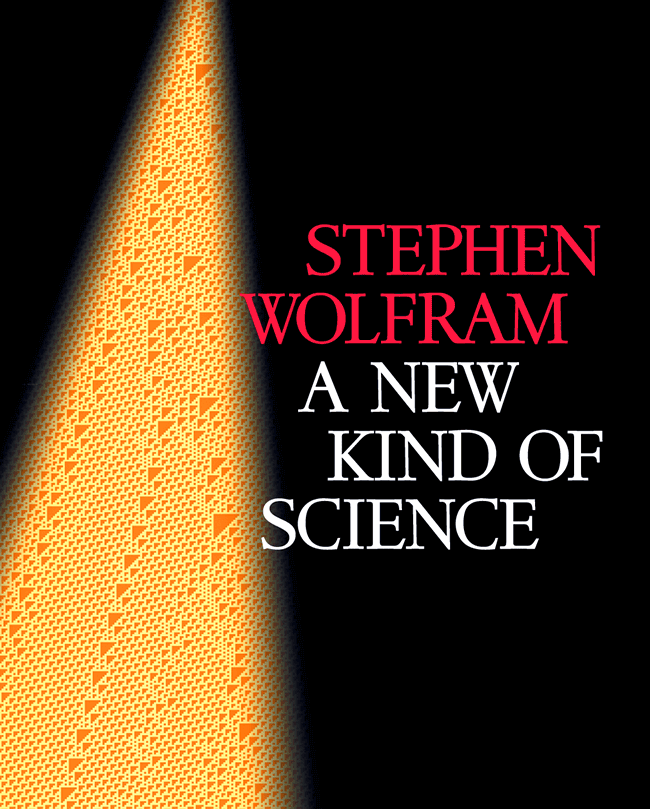 It's been 15 years since computer scientist and physicist Stephen Wolfram published his bestselling book A New Kind of Science. And now Wolfram has put his book online. It's available in its entirety, all 1,200 pages, including the superb graphics. Feel free to read the pages on the web. Or download them as PDFs.
It's also worth reading Wolfram's new blog post where, in announcing the new online edition, he revisits the intellectual contributions he made with the book.
The online edition of A New Kind of Science will be added to our collection, 800 Free eBooks for iPad, Kindle & Other Devices.
If you would like to sign up for Open Culture's free email newsletter, please find it here.
If you would like to support the mission of Open Culture, consider making a donation to our site. It's hard to rely 100% on ads, and your contributions will help us continue providing the best free cultural and educational materials to learners everywhere. You can contribute through PayPal, Patreon, and Venmo (@openculture). Thanks!
Related Content:
The Feynman Lectures on Physics, The Most Popular Physics Book Ever Written, Now Completely Online
200 Free Textbooks: A Meta Collection
Download 464 Free Art Books from The Metropolitan Museum of Art
John Grisham Is Letting You Download His New Novel as a Free eBook