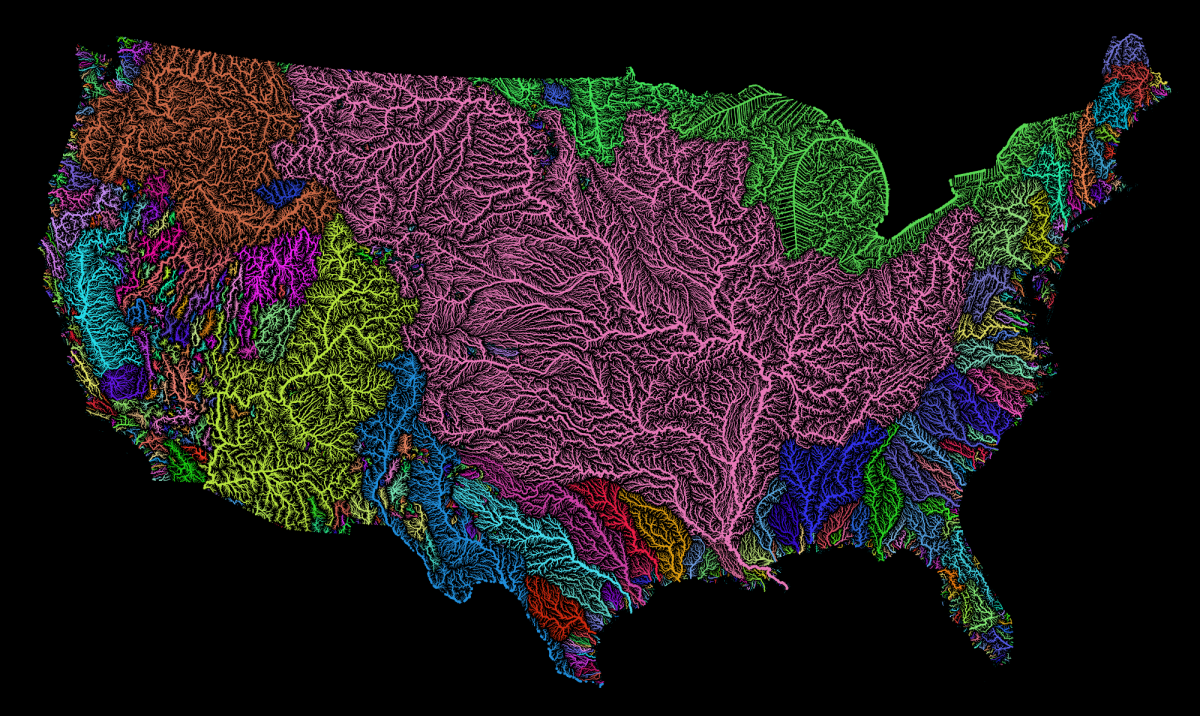 This is a sight for sore eyes. Created by Hungarian geographer and map-designer Robert Szucs, using open-source QGIS software, the high resolution map above shows:
all the permanent and temporary streams and rivers of the contiguous 48 states in beautiful rainbow colours, divided into catchment areas. It shows Strahler Stream Order Classification. The higher the stream order, the thicker the line.
When you look at the map, you'll see, as The Washington Post observes, "Every river in a color drains to the same river, which then drains into the ocean. The giant basin in the middle of the country is the Mississippi River basin. Major rivers like the Ohio and the Missouri drain into the behemoth." Pretty impressive.
The map was apparently made using data from the European Environment Agency and the Rivers Network System.
You can find the map on Imgur, or purchase "ultra high" resolution copies through Etsy for $8.
Szucs has als0 produced data visualizations of the river systems in China, India, Europe and other parts of the world.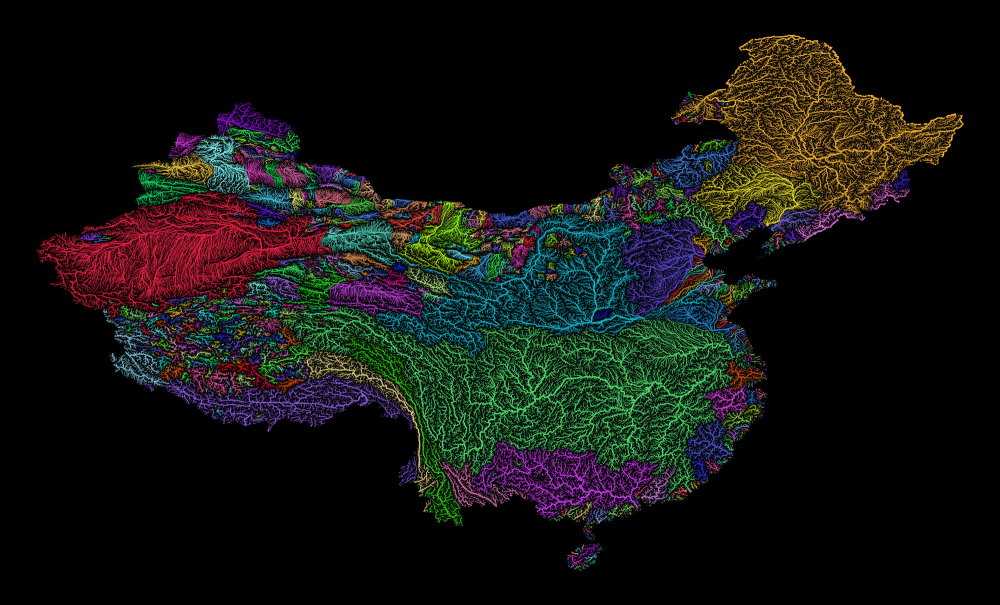 Would you like to support the mission of Open Culture? Please consider making a donation to our site. It's hard to rely 100% on ads, and your contributions will help us continue providing the best free cultural and educational materials to learners everywhere.
Also consider following Open Culture on Facebook and Twitter and sharing intelligent media with your friends. Or sign up for our daily email and get a daily dose of Open Culture in your inbox. 
Related Content 
Ancient Rome's System of Roads Visualized in the Style of Modern Subway Maps 
Download 67,000 Historic Maps (in High Resolution) from the Wonderful David Rumsey Map Collection
Japanese Designers May Have Created the Most Accurate Map of Our World: See the AuthaGraph
Buckminster Fuller's Map of the World: The Innovation that Revolutionized Map Design (1943)