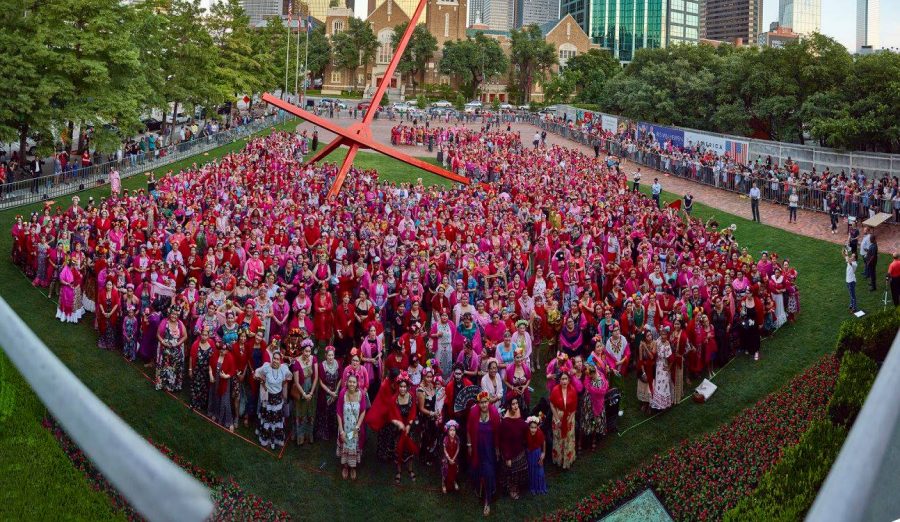 Fun fact: The Dallas Museum of Art and the Latino Center for Leadership Development celebrated Frida Kahlo's 110th birthday last week. And the festivities were capped off with an attempt to set the Guinness World Record for the largest gathering of people dressed as Frida Kahlo in one space.
According to the rules of Frida Fest, to participate in the record attempt, individuals had to provide their own costume, and make sure their costumes included the following elements:
A unibrow drawn onto the face joining the eyebrows. This can be done with make-up or by sticking hair.
Artificial flowers worn in the hair, a minimum of three artificial flowers must be worn.
A red or pink shawl.
A flower-printed dress that extends to below the knees on all sides; the dress must not have any slits up the side.
Notes NPR, there's "no official word yet on whether a record was set, but prior to Thursday, there didn't appear to be another record-holder listed in the Guinness World Records."
You can see a gallery of 44 photos on the museum's Facebook page. Enjoy.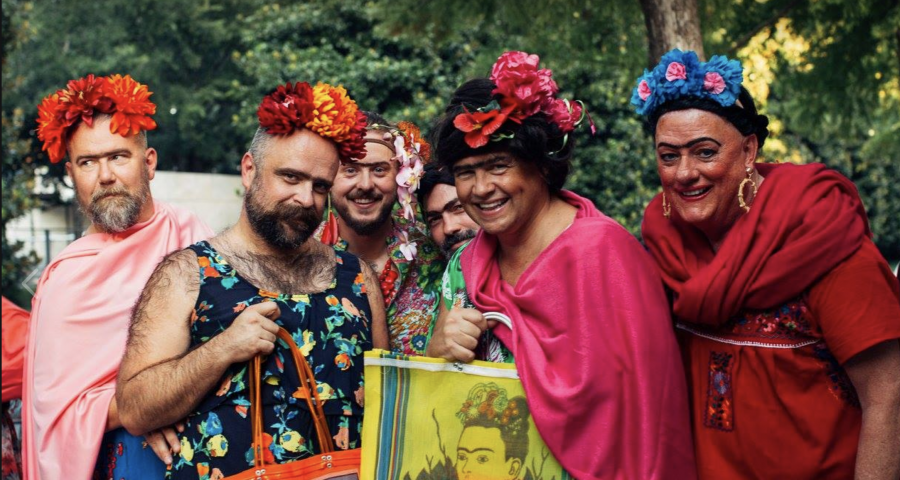 Photo Courtesy of Ashley Gongora and Kathy Tran — at Dallas Museum of Art.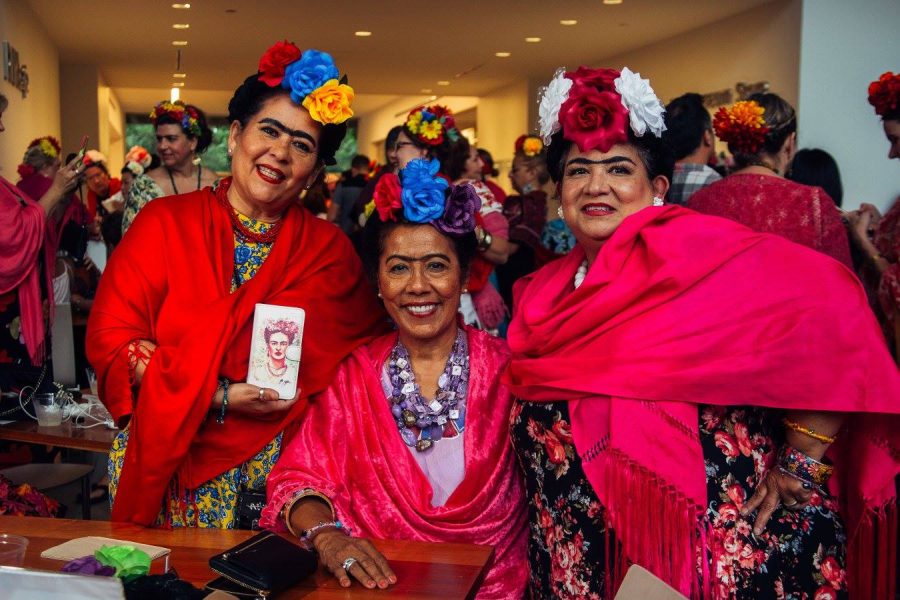 Photo Courtesy of Ashley Gongora and Kathy Tran — at Dallas Museum of Art.
If you would like to sign up for Open Culture's free email newsletter, please find it here.
If you would like to support the mission of Open Culture, consider making a donation to our site. It's hard to rely 100% on ads, and your contributions will help us continue providing the best free cultural and educational materials to learners everywhere. You can contribute through PayPal, Patreon, and Venmo (@openculture). Thanks!
Related Content:
1933 Article on Frida Kahlo: "Wife of the Master Mural Painter Gleefully Dabbles in Works of Art"
Frida Kahlo's Colorful Clothes Revealed for the First Time & Photographed by Ishiuchi Miyako
Frida Kahlo and Diego Rivera Visit Leon Trotsky in Mexico, 1938
The Artist as Artist's Model: Au Naturel Portraits of Frida Kahlo Taken by Art Patron Julien Levy (1938)