Although Neil deGrasse Tyson is somewhat hesitant to go in on plans to terraform and colonize Mars, that doesn't mean he doesn't like a good ol'–yet science-based–video game. Several outlets announced recently that the videogame Space Odyssey, spearheaded by deGrasse Tyson–one of America's main defenders of logic and Enlightenment–has surpassed its Kickstarter funding goal. The game promises to send players on "real science-based missions to explore space, colonize planets, create and mod in real time."
In the game, according to deGrasse Tyson, "you control the formation of planets, of comets, of life, civilization. You could maybe tweak the force of gravity and see what effect that might have." It will be, he says, "an exploration into the laws of physics and how they shape the world in which we live."
The game has been forming for several years now, and most importantly to our readers, has called in several sci-fi and fantasy writers to help create the various worlds in the game, as they have aptly demonstrated their skills in doing so on the printed page. That includes George R.R. Martin, currently ignoring whatever HBO is doing to his creation Game of Thrones; Neil Gaiman, who creates a new universe every time he drops a new novel; and Len Wein, who has had a hand in creating both DC's Swamp Thing and Marvel's Wolverine. Also on board: deGrasse Tyson's buddy Bill Nye, former NASA astronaut Mike Massimino, and astrophysicist Charles Liu.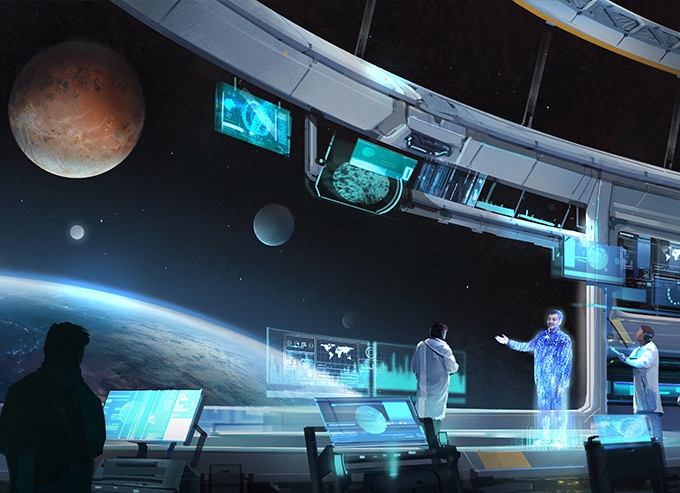 The idea of world/galaxy-building is not new in video games, especially recently. No Man's Sky (2015) features "eighteen quintillion full-featured planets" and Minecraft seems limitless. But Space Odyssey (still a temporary title!) is the first to have deGrasse Tyson and friends working the controls in the background. And a game is as good as the visionaries behind it.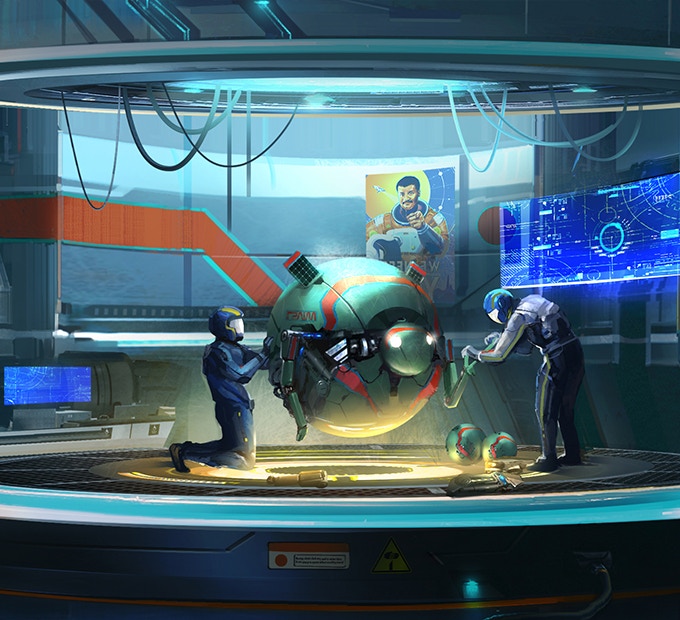 According to the Kickstarter page, the raised funds will go into "the ability to have this community play the game and engage with it while the final build is underway. As the Kickstarter gaming community begins to beta test game-play and provide feedback, we can begin to use the funds raised via Kickstarter to incorporate your modding, mapping and building suggestions, together building the awesome gaming experience you helped to create."
DeGrasse Tyson will be in the game himself, urging players onward. There's no indication whether Mr. Martin will be popping up, though.
Related Content:
Neil deGrasse Tyson: "Because of Pink Floyd, I've Spent Decades Undoing the Idea That There's a Dark Side of the Moon"
David Byrne & Neil deGrasse Tyson Explain the Importance of an Arts Education (and How It Strengthens Science & Civilization)
Are We Living in a Computer Simulation?: A 2-Hour Debate with Neil Degrasse Tyson, David Chalmers, Lisa Randall, Max Tegmark & More
Ted Mills is a freelance writer on the arts who currently hosts the artist interview-based FunkZone Podcast and is the producer of KCRW's Curious Coast. You can also follow him on Twitter at @tedmills, read his other arts writing at tedmills.com and/or watch his films here.