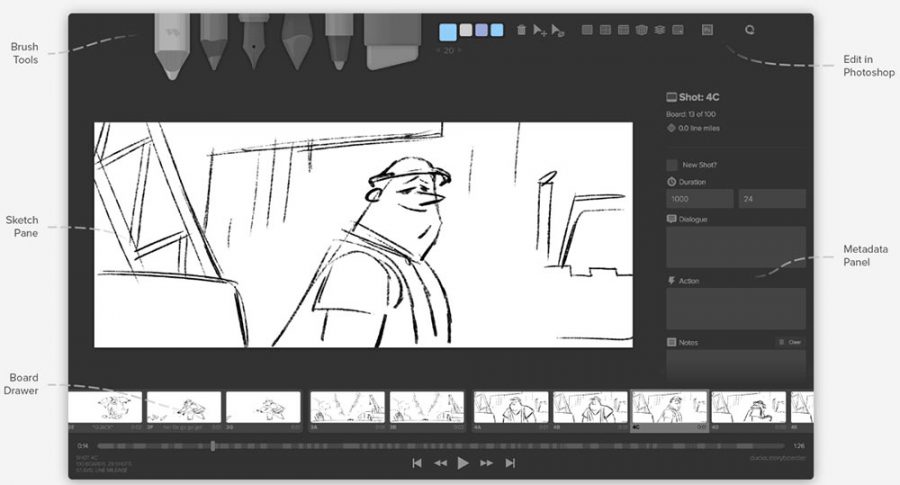 Quick tip: The new software package, Storyboarder, makes it "easy to visualize a story as fast you can draw stick figures." You can create a story idea without actually making a full-blown movie and see how it looks. Storyboarder is free. It's open source. It's available for Mac, Windows, and Linux. And you can download it here.
As the website Cartoon Brew notes, the stories created in Storyboarder "can be exported to Premiere, Final Cut, Avid, PDF, and animated GIF formats." Or you can "refine the artwork in Photoshop."
Get Storyboarder here.
If you would like to sign up for Open Culture's free email newsletter, please find it here.
If you would like to support the mission of Open Culture, consider making a donation to our site. It's hard to rely 100% on ads, and your contributions will help us continue providing the best free cultural and educational materials to learners everywhere. You can contribute through PayPal, Patreon, Venmo (@openculture) and Crypto. Thanks!
Related Content:
Google Makes Its $149 Photo Editing Software Now Completely Free to Download
NASA Puts Its Software Online & Makes It Free to Download
Download 243 Free eBooks on Design, Data, Software, Web Development & Business from O'Reilly Media