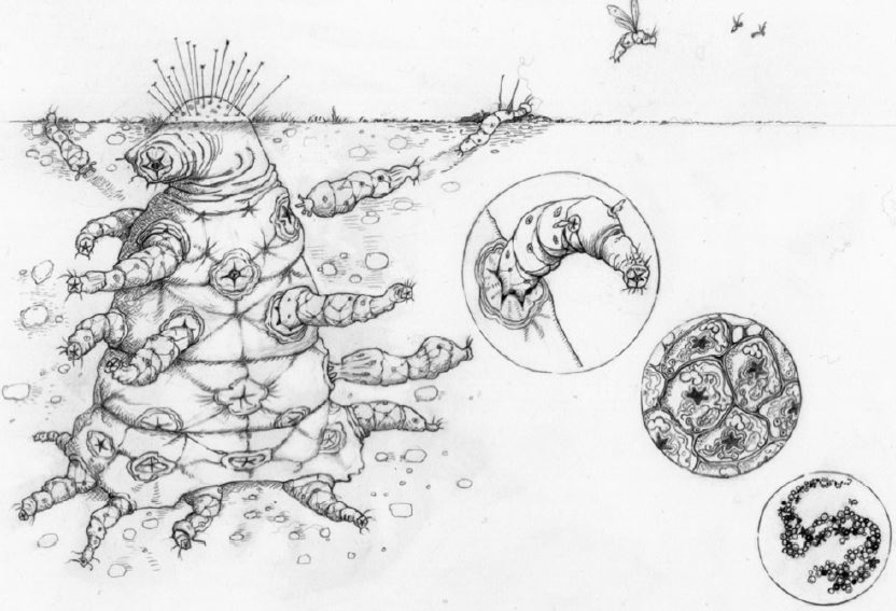 When Charles Darwin laid out his theory of natural selection in 1859, little could he have imagined that, a good 150 years later, this cornerstone of evolutionary theory might help us form a mental picture of what alien life looks like. But that's precisely how a group of researchers from Oxford University have done: In a research paper called "Darwin's Aliens," they've applied Darwin's theory to alien life, positing that aliens–like humans–adapt to their environment, undergo natural selection, and move from simple to complex life forms. And, by the end, they could plausibly look something like a "colony of Ewoks from Star Wars or the Octomite" pictured above.
You can read "Darwin's Aliens" in the International Journal of Astrobiology. It's published on the Cambridge Core website.
Would you like to support the mission of Open Culture? Please consider making a donation to our site. It's hard to rely 100% on ads, and your contributions will help us continue providing the best free cultural and educational materials to learners everywhere.
Also consider following Open Culture on Facebook and Twitter and sharing intelligent media with your friends. Or sign up for our daily email and get a daily dose of Open Culture in your inbox. 
Related Content:
Carl Sagan Sent Music & Photos Into Space So That Aliens Could Understand Human Civilization (Even After We're Gone)
Free NASA eBook Theorizes How We Will Communicate with Aliens
The CIA Puts Hundreds of Declassified Documents About UFO Sightings Online, Plus 10 Tips for Investigating Flying Saucers
Carl Jung's Fascinating 1957 Letter on UFOs