If you're an aspiring guitar player, you're in luck. In the age of YouTube, there's no shortage of talented YouTubers who will teach you how to play the guitar parts of your favorite songs. How to play George Harrison's guitar solo on "Let It Be"? This video has every little detail covered. Meanwhile, other videos neatly map out the finer points of Pink Floyd's "Wish You Were Here" or Led Zeppelin's "Stairway to Heaven." Pick your favorite song, and chances are someone has created a primer.
Then occasionally you run into videos like this–a tutorial straight from the artist him or herself. Above, Wayne Kramer, co-founder of Detroit's ur-punk band, the MC5, sets the record straight and shows you the authentic way to play the 1969 anthem, "Kick Out the Jams." "There are guys out there trying to show you how to play 'Kick Out the Jams,' and they're all getting it wrong," says Kramer. "They're all messing it up. None of them are doing it right, and I've had enough." So here is the "the proper, correct and official way" to play it. Let the lesson begin.
For good measure, he includes the lyrics and chords in the YouTube blurb: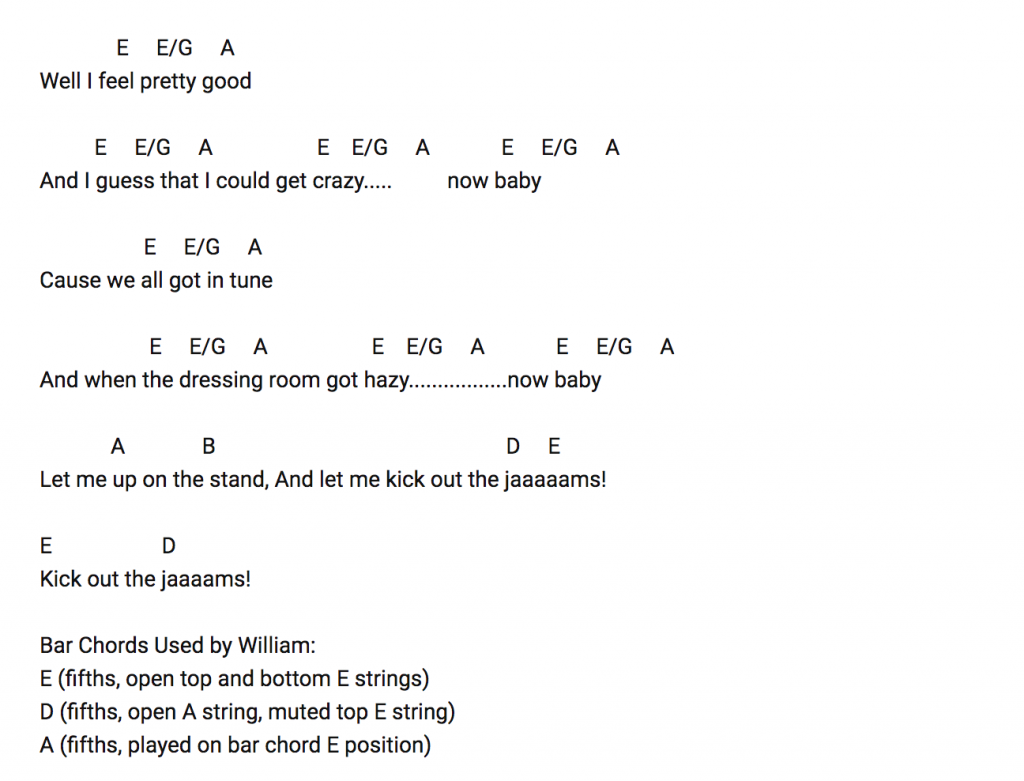 You can find more lessons from Professor Kramer here.
This fall, Kramer will be launching a 50th anniversary MC5 tour and also releasing a memoir entitled The Hard Stuff: Dope, Crime, the MC5, and My Life of Impossibilities. You can pre-order it now.
For a very different set of guitar lessons, see: James Taylor Teaches You to Play "Carolina in My Mind," "Fire and Rain" & Other Classics on the Guitar.
Related Content:
The MC5 Performs at the 1968 Chicago Democratic National Convention, Right Before All Hell Breaks Loose
Pete Seeger Teaches You How to Play Guitar for Free in The Folksinger's Guitar Guide (1955)