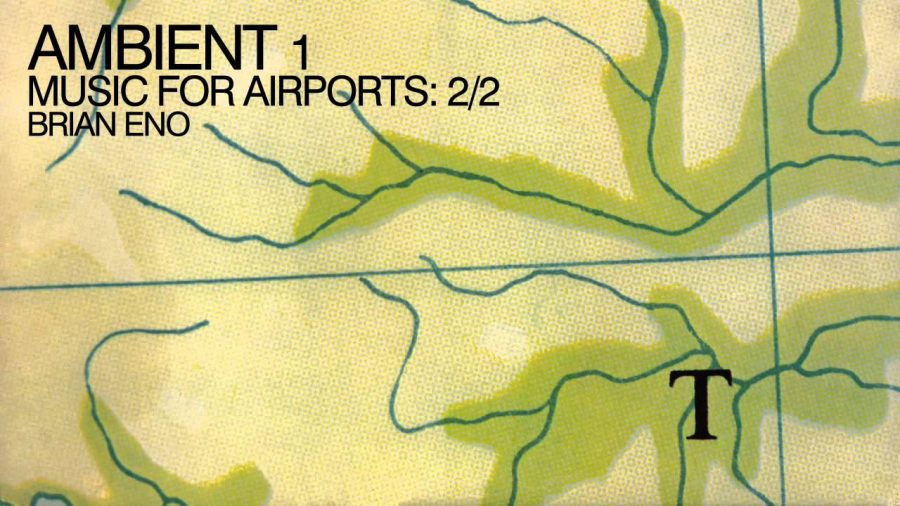 What makes a good ambient record? I'm not sure I can even begin to answer that question, and I count myself a longtime fan of the genre, such as it is. Though conceived, ostensibly, by Brian Eno as modernist mood music—"as ignorable as it is interesting," he wrote in the liner notes to 1978's Ambient 1: Music for Airports—the term has come to encompass "tracks you can dance to all the way to harsh noise." This description from composer and musician Keith Fullerton Whitman at Pitchfork may not get us any closer to a clear definition in prose, though "cloud of sound" is a lovely turn of phrase.
Unlike other forms of music, there is no set of standards—both in the jazz sense of a canon and the formal sense of a set of rules. Reverberating keyboards, squelching, burping synthesizers, droning guitar feedback, field recordings, found sounds, laptops, strings… whatever it takes to get you there—"there" being a state of suspended emotion, "drifting" rather than "driving," the sounds "soothing, sad, haunting, or ominous." (Cheerful, upbeat ambient music may be a contradiction in terms.)
Given the looseness of these criteria, it only stands to reason that "good" ambient must be judged on far more subjective terms than most any other kind of music. Next to "atmospheric," a primary operative word in an ambient critical lexicon is "evocative," and what the music evokes will differ vastly from listener to listener. "No one agrees on the language surrounding this music," Whitman admits, "not the musicians who make it, not the audience."
Ambient's close association with trends in avant-garde minimalism, from Erik Satie to Steve Reich, La Monte Young, and Charlemagne Palestine, may prepare us for its many crossover strains in electronic music, but not, perhaps, for the seeming synergy between ambient and certain developments in heavy metal (though Lou Reed seems to have presaged this evolution). "There are many roads one can take into this particular sector," writes Whitman, "virtually every extant sub- and micro-genre has an ambient shadow."
Such ecumenicalism is a feature: it means that a list like Pitchfork's "50 Best Ambient Albums of All Time" (stream most of those albums on the Spotify playlist above) can pull from an impressively wide array of musical domains, from the early experimental electronic music of Laurie Spiegel to the spiritual jazz of Alice Coltrane; the chill-out electronica of The Orb and The KLF to the ethereal indie post-folk dreampop of Grouper, a very rare entry with vocals.
If the genre has stars, Tim Hecker and William Basinski might be considered two of them; if it has august forebears, Pauline Oliveros, Terry Riley, and of course Eno are three. (Music for Airports comes in at number one, though another very well-chosen inclusion here is Eno and Harold Budd's utterly gorgeous The Pearl.) Other entries I'm very pleased to see on this list include albums by Gas, composer Max Richter, and vocal experimentalist Juliana Barwick, artists who might never share a stage, but sit quite comfortably next to each other here.
What's missing? Maybe the glacially slow, guitar and bass drones of Sunn O))) or the deeply unnerving noise of Prurient or the lush electro-acoustic compositions of Ashley Bellouin, I don't know. These aren't complaints but suggestions on the order of if you like Pitchfork's "50 Best Ambient Albums of All Time," check out…. I could go on, but I'd rather leave it to you, reader. What's on your list that didn't make the cut?
Related Content:
The "True" Story Of How Brian Eno Invented Ambient Music
10 Hours of Ambient Arctic Sounds Will Help You Relax, Meditate, Study & Sleep
Hear "Weightless," the Most Relaxing Song Ever Made, According to Researchers (You'll Need It Today)
Moby Lets You Download 4 Hours of Ambient Music to Help You Sleep, Meditate, Do Yoga & Not Panic
Josh Jones is a writer and musician based in Durham, NC. Follow him at @jdmagness