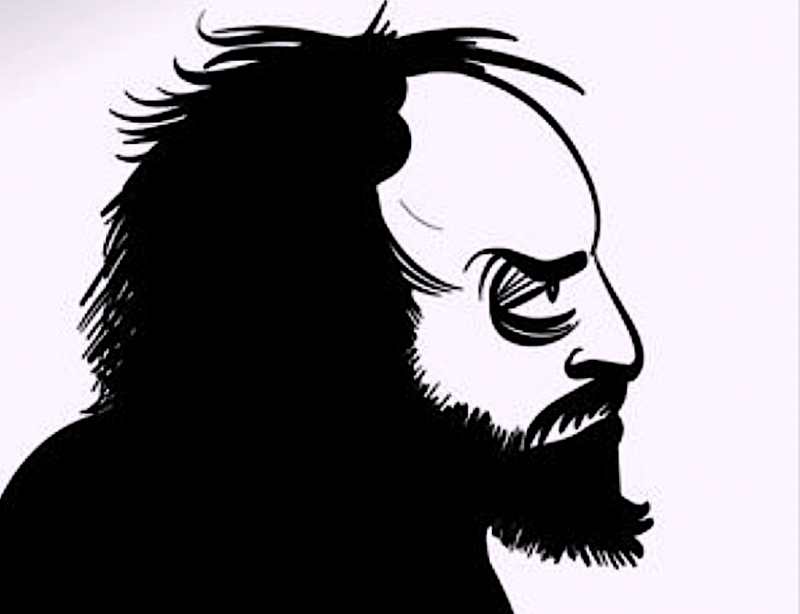 We remem­ber Stan­ley Kubrick as the arche­typ­al cin­e­mat­ic auteur. Though all huge­ly col­lab­o­ra­tive efforts, could any of his films have been made with­out his pre­sid­ing autho­r­i­al intel­li­gence? Cer­tain­ly none could have been made with­out his eye for lit­er­ary mate­r­i­al. Kubrick usu­al­ly began his projects not with his own orig­i­nal ideas but with books, famous­ly adapt­ing the likes of Vladimir Nabokov's Loli­ta and Antho­ny Burgess' A Clock­work Orange, con­tin­u­ing the prac­tice right up until his final pic­ture Eyes Wide Shut, an adap­ta­tion of Aus­tri­an writer Arthur Schnit­zler's 1926 novel­la Traum­nov­el­le, or Dream Sto­ry.
But Traum­nov­el­le, it turns out, was­n't the only Aus­tri­an novel­la of the ear­ly 20th cen­tu­ry Kubrick worked on adapt­ing for the screen. A recent­ly dis­cov­ered "lost" Kubrick screen­play, writes the Guardian's Dalya Alberge, "is so close to com­ple­tion that it could be devel­oped by film­mak­ers. Enti­tled Burn­ing Secret, the script is an adap­ta­tion of the 1913 novel­la by the Vien­nese writer Ste­fan Zweig. In Kubrick's adap­ta­tion of the sto­ry of adul­tery and pas­sion set in a spa resort, a suave and preda­to­ry man befriends a 10-year-old boy, using him to seduce the child's mar­ried moth­er." Kubrick wrote the script in 1956 in col­lab­o­ra­tion with Calder Will­ing­ham, with whom he also wrote Paths of Glo­ry, which would become his fourth fea­ture the fol­low­ing year.
The stu­dio MGM, Alberge writes, "is thought to have can­celled the com­mis­sioned project after learn­ing that Kubrick was also work­ing on Paths of Glo­ry, putting him in breach of con­tract. Anoth­er account sug­gests that MGM told Kubrick's pro­duc­ing part­ner James B. Har­ris that it did not see the screenplay's poten­tial as a movie." She also quotes Nathan Abrams, the film pro­fes­sor at Wales' Ban­gor Uni­ver­si­ty who recent­ly found the Burn­ing Secret script, as say­ing that " 'the adul­tery sto­ry­line' involv­ing a child as a go-between might have been con­sid­ered too risqué" back in the 1950s. Since Kubrick could "only just" get Loli­ta through in 1961, this "inverse of Loli­ta" may not have had much chance half a decade ear­li­er.
Zweig, one of the most pop­u­lar writ­ers in the world in the 1920s and 1930s, has already inspired one film by an Amer­i­can auteur: Wes Ander­son­'s The Grand Budapest Hotel, which came out in 2014. Not only are sev­er­al of its char­ac­ters mod­eled on Zweig him­self, it has the same struc­ture of sto­ries nest­ed with­in sto­ries that Zweig used in his writ­ing. "It's a device that maybe is a bit old-fash­ioned," Ander­son said in a Tele­graph inter­view, "where some­body meets an inter­est­ing, mys­te­ri­ous per­son and there's a bit of a scene that unfolds with them before they even­tu­al­ly set­tle down to tell their whole tale, which then becomes the larg­er book or sto­ry we're read­ing." Usu­al­ly, height­en­ing the con­fes­sion­al mood fur­ther still, the teller has nev­er told the tale to any­one else. Hence the burn­ing nature of secrets in Zweig — and hence the fas­ci­na­tion of Kubrick­'s cool, con­trolled cin­e­mat­ic sen­si­bil­i­ty inter­pret­ing them.
Relat­ed Con­tent:
Lost Kubrick: A Short Doc­u­men­tary on Stan­ley Kubrick's Unfin­ished Films
Napoleon: The Great­est Movie Stan­ley Kubrick Nev­er Made
Stan­ley Kubrick's Anno­tat­ed Copy of Stephen King's The Shin­ing
Stan­ley Kubrick's Jazz Pho­tog­ra­phy and The Film He Almost Made About Jazz Under Nazi Rule
Stan­ley Kubrick Explains the Mys­te­ri­ous End­ing of 2001: A Space Odyssey in a New­ly Unearthed Inter­view
Based in Seoul, Col­in Mar­shall writes and broad­casts on cities and cul­ture. His projects include the book The State­less City: a Walk through 21st-Cen­tu­ry Los Ange­les and the video series The City in Cin­e­ma. Fol­low him on Twit­ter at @colinmarshall or on Face­book.