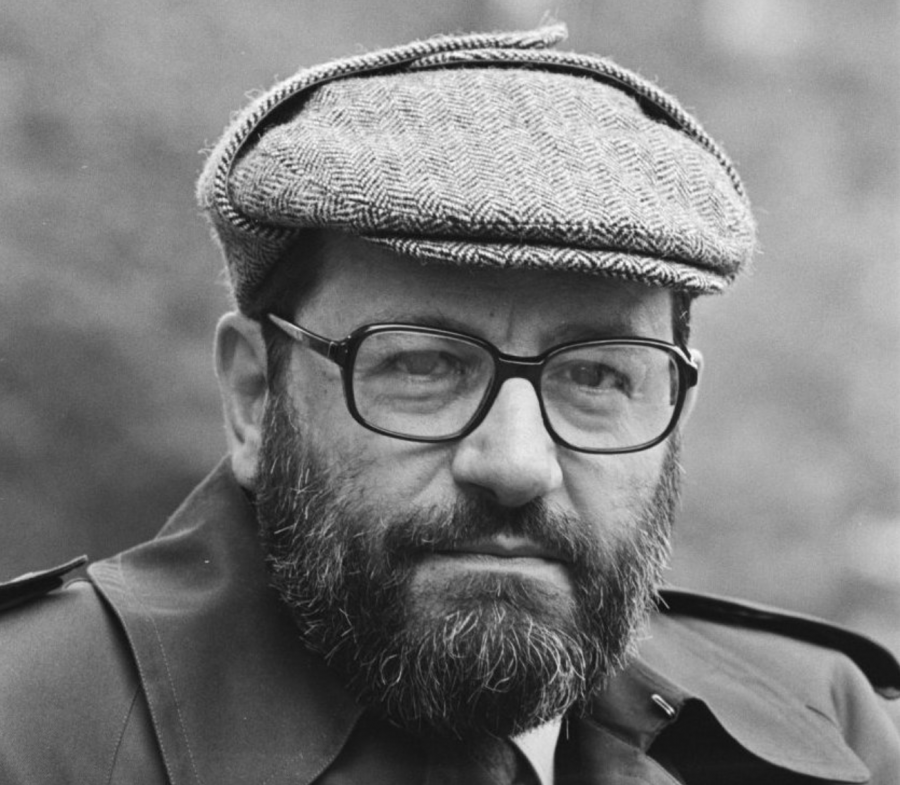 Cre­ative Com­mons image by Rob Bogaerts, via the Nation­al Archives in Hol­land
We hate lists, which have told us what to do since at least the days Leonar­do da Vin­ci, and which now, as "lis­ti­cles," con­sti­tute one of the low­est stra­ta of inter­net con­tent. But we also love lists: a great many of us click on those lis­ti­cles, after all, and one might argue that the list, as a form, rep­re­sents the begin­ning of writ­ten texts. "The list is the ori­gin of cul­ture," said Umber­to Eco in a 2009 Der Spiegel inter­view about the exhi­bi­tion on the his­to­ry of the list he curat­ed at the Lou­vre. "It's part of the his­to­ry of art and lit­er­a­ture. What does cul­ture want? To make infin­i­ty com­pre­hen­si­ble. It also wants to cre­ate order — not always, but often."
How, as mere human beings, do we impose order when we gaze up into infin­i­ty, down into the abyss — pick your metaphor of the sub­lime­ly, incom­pre­hen­si­bly vast? We do it, Eco thought, "through lists, through cat­a­logs, through col­lec­tions in muse­ums and through ency­clo­pe­dias and dic­tio­nar­ies." The breadth as well as depth of the knowl­edge he accu­mu­lat­ed through­out his 84 years — which itself could seem sub­lime­ly and incom­pre­hen­si­bly vast, as any­one who has read one of his list-filled nov­els knows — placed him well to explain the ori­gins, func­tions, and impor­tance of the list. In the Spiegel inter­view he names Don Gio­van­ni's 2,063 lovers, the con­tents of Leopold Bloom's draw­ers, and the many ships and gen­er­als spec­i­fied in the Ili­ad as just a few of the clas­sic lists and enu­mer­a­tions of West­ern cul­ture.
Eco's research into and/or obses­sion with lists pro­duced not just the exhi­bi­tion at the Lou­vre but also a book, The Infin­i­ty of Lists: An Illus­trat­ed Essay. Did it also lead him to any oth­er answers about why, whether in the Mid­dle Ages with its "very clear image of the uni­verse," the Renais­sance and Baroque eras with their "world­view based on astron­o­my," the "post­mod­ern age" in which we live today, or any oth­er time, "the list has pre­vailed over and over again?" Ulti­mate­ly, we make lists when­ev­er we expe­ri­ence a "defi­cien­cy of lan­guage," such as when lovers describe one anoth­er ("Your eyes are so beau­ti­ful, and so is your mouth, and your col­lar­bone") or when we remem­ber the "very dis­cour­ag­ing, humil­i­at­ing lim­it" of death. Mak­ing lists of things that seem infi­nite is "a way of escap­ing thoughts about death. We like lists because we don't want to die."
Hav­ing died in 2016 him­self, Eco left behind an immense per­son­al library (his walk­through of which we've pre­vi­ous­ly fea­tured here on Open Cul­ture). "It might actu­al­ly be 50,000 books," he said to the Spiegel inter­view­er, but he refused to put them on a list and find out for sure: "When my sec­re­tary want­ed to cat­a­logue them, I asked her not to. My inter­ests change con­stant­ly, and so does my library." If he were to try to list his inter­ests, he would have had to keep scrap­ping the list and draw­ing up a new one; more than pro­vid­ing abun­dant mate­r­i­al for his writ­ing, this con­stant and life­long cir­cu­la­tion of fas­ci­na­tions (he men­tioned first lov­ing Chopin at 16, and again in his sev­en­ties) con­firmed his engage­ment with the infi­nite world around him: "If you inter­act with things in your life, every­thing is con­stant­ly chang­ing. And if noth­ing changes, you're an idiot."
Relat­ed Con­tent:
Umber­to Eco Explains the Poet­ic Pow­er of Charles Schulz's Peanuts
Umber­to Eco Makes a List of the 14 Com­mon Fea­tures of Fas­cism
Watch Umber­to Eco Walk Through His Immense Pri­vate Library: It Goes On, and On, and On!
Umber­to Eco Dies at 84; Leaves Behind Advice to Aspir­ing Writ­ers
Leonar­do Da Vinci's To Do List (Cir­ca 1490)
Based in Seoul, Col­in Mar­shall writes and broad­casts on cities and cul­ture. His projects include the book The State­less City: a Walk through 21st-Cen­tu­ry Los Ange­les and the video series The City in Cin­e­ma. Fol­low him on Twit­ter at @colinmarshall or on Face­book.